HADRON AGE SF (35)
By: Joshua Glenn
August 31, 2022
One in a series of posts about the 75 best sf adventures published during the genre's Hadron Age era (from 2004–2023, according to HILOBROW's periodization schema). For Josh Glenn's Hadron Age Sci-Fi 75 list (a work in progress), click here.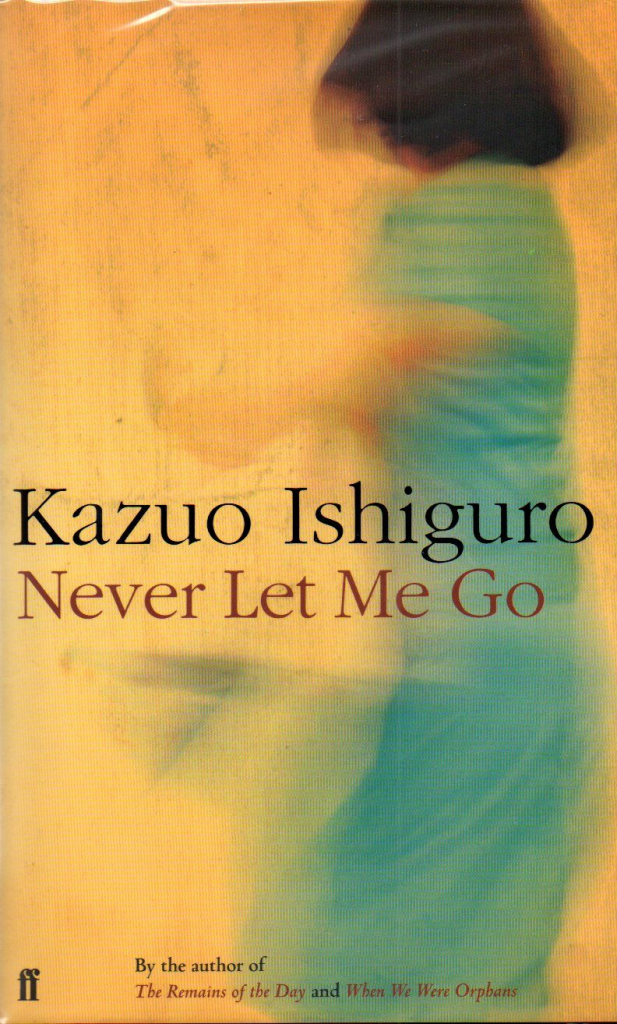 Kazuo Ishiguro's Never Let Me Go (2005).
A dystopian novel that's not a thriller, not even a mystery… and one that demands re-reading, since until its final few pages we're left in the dark as to the true nature of the narrator and the world in which she grew up. Kath, now in her early 30s, chattily recounts her memories of growing up at Hailsham, a remote English boarding school where the teachers are called "guardians," and where no parent ever visits. Whether it be painting, music, drawing, poetry, or prose, Hailsham attendees are encouraged to explore their creativity… which doesn't seem particularly dystopian, at first. Every so often, a woman known as Madame shows up and selects some of the artwork — for some unknown purpose. Kath becomes friends with Tommy, and the two of them are drawn into the orbit of Ruth, who is self-centered and manipulative, but believes that Hailsham students are destined for greatness. In fact, the guardians do tell their charges what sort of fates they're destined for… but they do so in ways that the children won't be able comprehend until they're older… with the result that by the time the children figure it out, they've already accepted it. Readers looking for YA dystopian angst, rebellion, and action won't find it here: Even once Kath and her friends figure out the (to us, terrible) purposes for which they've been raised, they're OK with that knowledge. An eerie meditation on acculturation and how we're all able to justify keeping calm and carrying on within an unjust and unethical social order.
Fun facts: Asked why his alternative-history novel doesn't take place in the future, Ishiguro explained: "I don't have the energy to think about what cars or shops or cup-holders would look like in a future civilization. And I didn't want to write anything that could be mistaken for a 'prophecy.' I wanted rather to write a story in which every reader might find an echo of his or her own life."
***
JOSH GLENN'S *BEST ADVENTURES* LISTS: BEST 250 ADVENTURES OF THE 20TH CENTURY | 100 BEST OUGHTS ADVENTURES | 100 BEST RADIUM AGE (PROTO-)SCI-FI ADVENTURES | 100 BEST TEENS ADVENTURES | 100 BEST TWENTIES ADVENTURES | 100 BEST THIRTIES ADVENTURES | 75 BEST GOLDEN AGE SCI-FI ADVENTURES | 100 BEST FORTIES ADVENTURES | 100 BEST FIFTIES ADVENTURES | 100 BEST SIXTIES ADVENTURES | 75 BEST NEW WAVE SCI FI ADVENTURES | 100 BEST SEVENTIES ADVENTURES | 100 BEST EIGHTIES ADVENTURES | 75 BEST DIAMOND AGE SCI-FI ADVENTURES | 100 BEST NINETIES ADVENTURES | 75 BEST HADRON AGE SCI-FI ADVENTURES.