HADRON AGE SF (39)
By: Joshua Glenn
September 28, 2022
One in a series of posts about the 75 best sf adventures published during the genre's Hadron Age era (from 2004–2023, according to HILOBROW's periodization schema). For Josh Glenn's Hadron Age Sci-Fi 75 list (a work in progress), click here.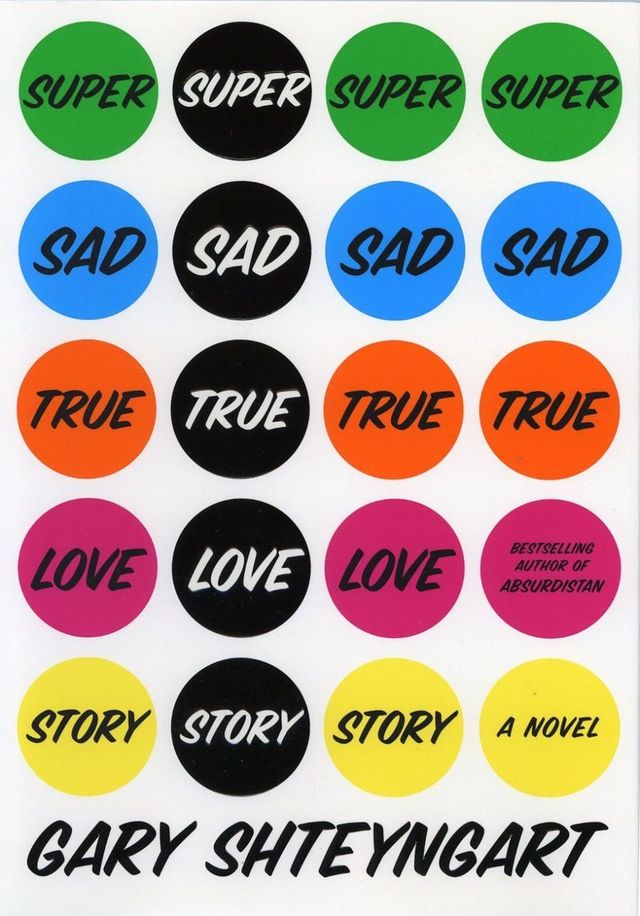 Gary Shteyngart's Super Sad True Love Story (2010).
Like his previous two novels, Shteyngart's foray into sf features a self-deprecating Russian-American Jewish male, "your humble diarist, your small nonentity." Lenny Abramov, the Life Lovers Outreach Coordinator (Grade G) of the Post-Human Services division of the Staatling-Wapachung Corporation, is a schlubby 39-year-old salesman who invites a young Korean-American woman, Eunice Park, to move in with him. While Eunice remains glued to her smartphone-like "apparat" (note that the iPhone had only appeared a couple of years earlier), Lenny reads books — which his fellow Americans considered curios that "smell like wet socks." The satire is manic and nonstop: The People's Bank of China-Worldwide owns most of near-future America; hardcore porn has become mainstream; clothing retailers boast names like Onionskin, AssDoctor, and JuicyPussy; Lenny frequents a bar called Cervix. In this "dystopian American culture sexed up, dumbed down, and digitized ad absurdum" (to quote Ruth Franklin's review of the book), the wealthy are planning to upload themselves into the singularity, while the poor and disenfranchised are threatening to revolt. In fact, a proto-Occupy Wall Street protest begins in Tompkins Square Park — only to be put down with brutal efficiency. Super sad, and also true. But Lenny is irrepressible: "Is this still my city? I have a ready answer, cloaked in obstinate despair: It is. And if it's not, I will love it all the more. I will love it to the point where it becomes mine again."
Fun fact: Asked, in a later interview, about how he'd predicted OWS, Shteyngart said, "I like when the dart hits the board in the right place; I also predicted onion skin jeans. When I wrote about the protests in the book, my feeling was this: how much can people take? I think people have had enough."
***
JOSH GLENN'S *BEST ADVENTURES* LISTS: BEST 250 ADVENTURES OF THE 20TH CENTURY | 100 BEST OUGHTS ADVENTURES | 100 BEST RADIUM AGE (PROTO-)SCI-FI ADVENTURES | 100 BEST TEENS ADVENTURES | 100 BEST TWENTIES ADVENTURES | 100 BEST THIRTIES ADVENTURES | 75 BEST GOLDEN AGE SCI-FI ADVENTURES | 100 BEST FORTIES ADVENTURES | 100 BEST FIFTIES ADVENTURES | 100 BEST SIXTIES ADVENTURES | 75 BEST NEW WAVE SCI FI ADVENTURES | 100 BEST SEVENTIES ADVENTURES | 100 BEST EIGHTIES ADVENTURES | 75 BEST DIAMOND AGE SCI-FI ADVENTURES | 100 BEST NINETIES ADVENTURES | 75 BEST HADRON AGE SCI-FI ADVENTURES.