HADRON AGE SF (28)
By: Joshua Glenn
July 13, 2022
One in a series of posts about the 75 best sf adventures published during the genre's Hadron Age era (from 2004–2023, according to HILOBROW's periodization schema). For Josh Glenn's Hadron Age Sci-Fi 75 list (a work in progress), click here.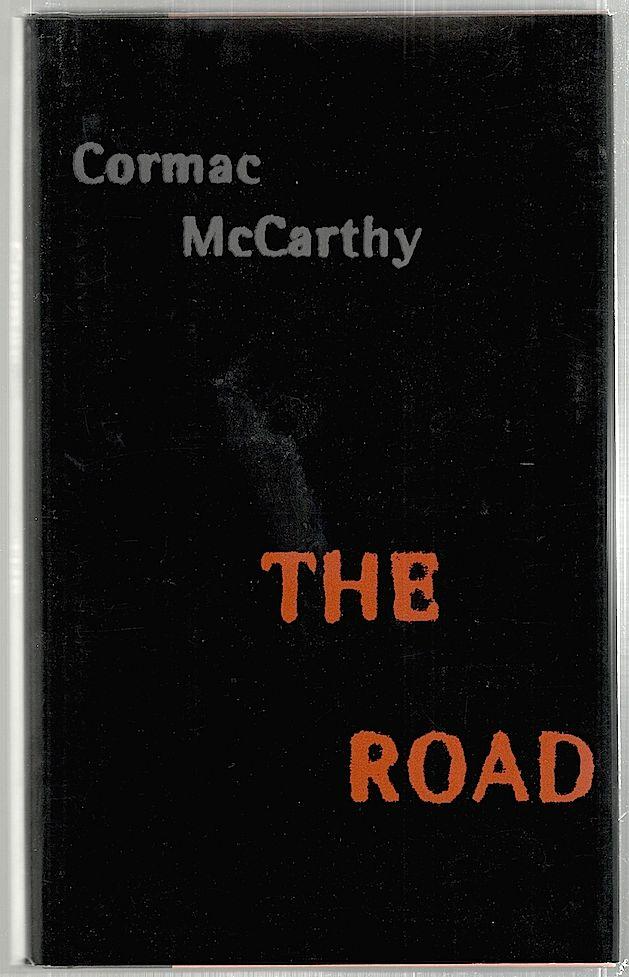 Cormac McCarthy's The Road (2006).
Several years after a vaguely described cataclysm has destroyed American civilization and — for the most part — its natural world too, an unnamed father and son trudge across the country, headed for an unspecified coast. The boy's mother has killed herself, and his father has become persuaded that his son is the apocalypse's most important survivor — a last remaining repository of all-but-vanished redeeming human qualities such as kindness and empathy. The country is covered in ash; the roads — littered with desiccated corpses — have melted and re-solidified. The few surviving humans have for the most part self-zombified, forming vicious packs of cannibalistic marauders. (I'm tempted to describe the book as an example of cosmic horror — reminiscent of William Hope Hodgson's The Night Land.) Can our protagonists successfully carry the fire — of goodness, in a world of evil — across this hellscape, to a safe harbor? Despite every manner of discouragement and danger, they prick their way across the shattered landscape. McCarthy's prose, as always, is both terse and poetic. For example: "The road was empty. Below in the little valley the still gray serpentine of a river. Motionless and precise. Along the shore a burden of dead reeds. Are you okay? he said. The boy nodded. Then they set out along the blacktop in the gunmetal light, shuffling through the ash, each the other's world entire." The father's and son's love for one another is powerfully evoked; small wonder that Oprah was a big fan.
Fun facts: Winner of the 2007 Pulitzer Prize for Fiction. John Hillcoat directed the 2009 film adaptation, starring Viggo Mortensen and Kodi Smit-McPhee.
***
JOSH GLENN'S *BEST ADVENTURES* LISTS: BEST 250 ADVENTURES OF THE 20TH CENTURY | 100 BEST OUGHTS ADVENTURES | 100 BEST RADIUM AGE (PROTO-)SCI-FI ADVENTURES | 100 BEST TEENS ADVENTURES | 100 BEST TWENTIES ADVENTURES | 100 BEST THIRTIES ADVENTURES | 75 BEST GOLDEN AGE SCI-FI ADVENTURES | 100 BEST FORTIES ADVENTURES | 100 BEST FIFTIES ADVENTURES | 100 BEST SIXTIES ADVENTURES | 75 BEST NEW WAVE SCI FI ADVENTURES | 100 BEST SEVENTIES ADVENTURES | 100 BEST EIGHTIES ADVENTURES | 75 BEST DIAMOND AGE SCI-FI ADVENTURES | 100 BEST NINETIES ADVENTURES | 75 BEST HADRON AGE SCI-FI ADVENTURES.