The Fourth Man (6)
By: John Russell
May 22, 2015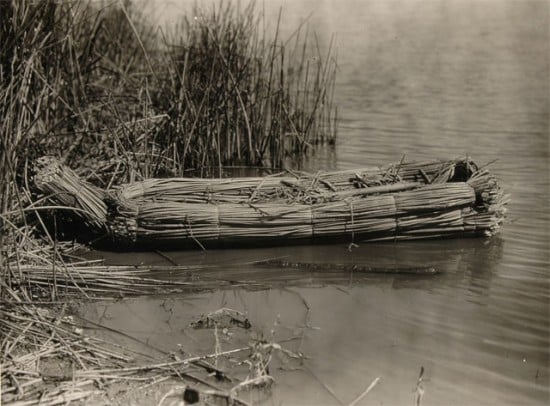 From the nineteen-teens until his death in 1956, American author and explorer John Russell wrote dozens of adventure yarns for such magazines as The Golden Book, Argosy, and The Saturday Evening Post. I first came across "The Fourth Man" (Collier's, Jan 6. 1917) in The Pocket Book of Adventure Stories (1945, ed. Philip Van Doren Stern), when I was an adolescent in the early '80s. It's one of the greatest tales of suspense ever. Enjoy!
ALL INSTALLMENTS SO FAR
***
There was no forgetting the fourth man now, no overlooking of him. He loomed upon their consciousness, more formidable, more mysterious, more exasperating with every hour. Their own powers were ebbing. The naked savage had yet to give the slightest sign of complaint or weakness.
During the night he had stretched himself out on the platform as before, and after a time he had slept. Through the hours of darkness and silence while each of the whites wrestled with despair, this black man had slept as placidly as a child, with easy, regular breathing. Since then he had resumed his place aft. And so he remained, unchanged, a fixed fact and a growing wonder.
The brutal rage of Perroquet, in which he had vented his distorted hate of the native, had been followed by superstitious doubts.
"Doctor," he said at last, in awed huskiness, "is this a man or a fiend?"
"It is a man."
"A miracle," put in Fenayrou.
But the doctor lifted a finger in a way his pupils would have remembered.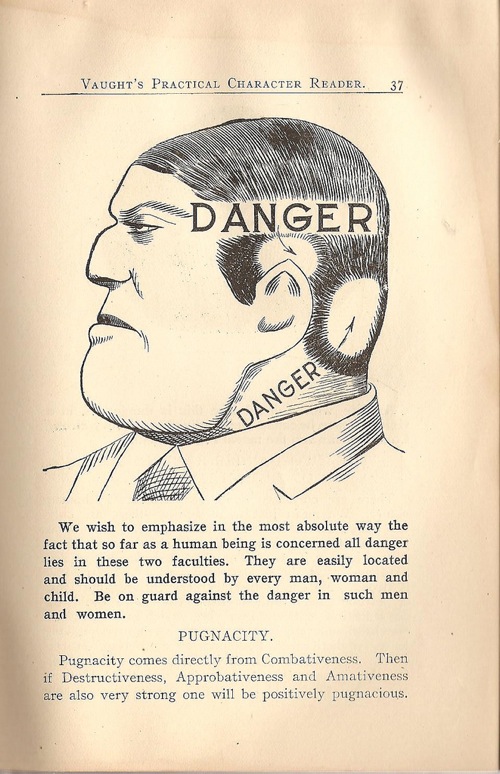 "It is a man," he repeated, "and a very poor and wretched example of a man. You will find no lower type anywhere. Observe his cranial angle, the high ears, the heavy bones of his skull. He is scarcely above the ape. There are educated apes more intelligent."
"Ah? Then what?"
"He has a secret," said the doctor.
That was a word to transfix them.
"A secret! But we see him — every move he makes, every instant. What chance for a secret?"
The doctor rather forgot his audience, betrayed by chagrin and bitterness.
"How pitiful!" he mused. "Here are we three — children of the century, products of civilization — I fancy none would deny that, at least. And here is this man who belongs before the Stone Age. In a set trial of fitness, of wits, of resource, is he to win? Pitiful!"
"What kind of secret?" demanded Perroquet fuming.
"I cannot say," admitted Dubosc, with a baffled gesture. "Possibly some method of breathing, some peculiar posture that operates to cheat the sensations of the body. Such things are known among primitive peoples — known and carefully guarded — like the properties of certain drugs, the uses of hypnotism and complex natural laws. Then, again, it may be psychologic — a mental attitude persistently held. Who knows?….
"To ask him? Useless. He will not tell. Why should he? We scorn him. We give him no share with us. We abuse him. He simply falls back on his own expedients. He simply remains inscrutable — as he has always been and will always be. He never tells those innermost secrets. They are the means by which he has survived from the depth of time, by which he may yet survive when all our wisdom is dust."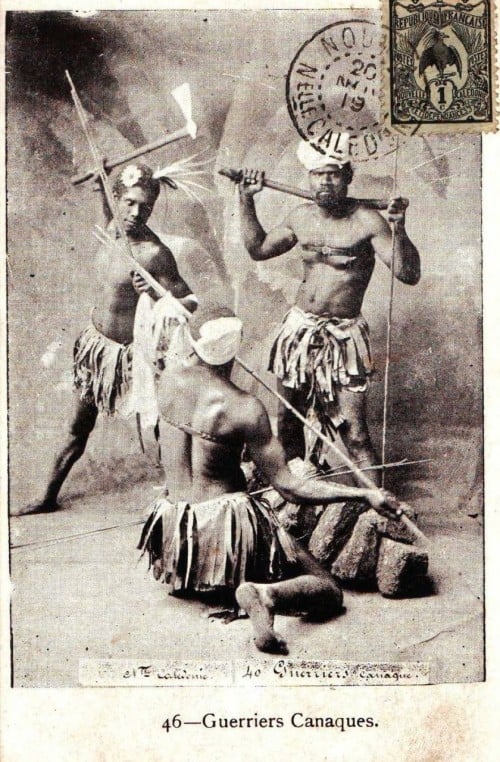 "I know several very excellent ways of learning secrets," said Fenayrou as he passed his dry tongue over his lips.
"Shall I begin?"
Dubosc came back with a start and looked at him.
"It would be useless. He could stand any torture you could invent. No, that is not the way."
"Listen to mine," said Perroquet, with sudden violence. "Me, I am wearied of the gab. You say he is a man? Very well. If he is a man, he must have blood in his veins. That would be, anyway, good to drink."
"No," returned Dubosc. "It would be hot. Also it would be salt. For food — perhaps. But we do not need food."
"Kill the animal, then, and throw him over!"
"We gain nothing."
"Well, sacred name, what do you want?"
"To beat him!" cried the doctor, curiously agitated. "To beat him at the game — that's what I want! For our own sakes, for our racial pride, we must, we must. To outlast him, to prove ourselves his masters. By better brain, by better organization and control. Watch him, watch him, friends — that we may ensnare him, that we may detect and defeat him in the end!"
But the doctor was miles beyond them.
"Watch?" growled The Parrot. "I believe you, old windbag. It is all one watch. I sleep no more and leave any man alone with that bottle."
To this the issue finally sharpened. Such craving among such men could not be stayed much longer by driblets. They watched. They watched the Canaque. They watched each other. And they watched the falling level in their flask — until the tension gave.
Another dawn upon the same dead calm, rising like a conflagration through the puddled air, cloudless, hopeless! Another day of blinding, slow-drawn agony to meet. And Dubosc announced that their allowance must be cut to half a thimbleful.
There remained perhaps a quarter of a liter—a miserable reprieve of bare life among the three of them, but one good swallow for a yearning throat.
At sight of the bottle, at the tinkle of its limpid content, so cool and silvery green inside the glass, Fenayrou's nerve snapped….
"More!" he begged, with pleading hands. "I die. More!"
When the doctor refused him he groveled among the reeds, then rose suddenly to his knees and tossed his arms abroad with a hoarse cry: "A ship! A ship!"
The others span about. They saw the thin unbroken ring of this greater and more terrible prison to which they had exchanged: and that was all they saw, though they stared and stared. They turned back to Fenayrou and found him in the act of tilting the bottle. A cunning slash of his knife had loosed it from its sling at the doctor's side…. Even now he was sucking at the mouth, spilling the precious liquid —
With one sweep Perroquet caught up their paddle and flattened him, crushed him.
Springing across the prostrate man, Dubosc snatched the flask upright and put the width of the raft between himself and the big garroter who stood wide-legged, his bloodshot eyes alight, rumbling in his chest.
"There is no ship," said The Parrot. "There will be no ship. We are done. Because of you and your rotten promises that brought us here — doctor, liar, ass!"
Dubosc stood firm.
"Come a step nearer and I break bottle and all over your head."
They stood regarding each other, and Perroquet's brows gathered in a slow effort of thought.
NEXT INSTALLMENT | ALL INSTALLMENTS SO FAR
***
RADIUM AGE SCIENCE FICTION: "Radium Age" is HILOBROW's name for the 1904–33 era, which saw the discovery of radioactivity, the revelation that matter itself is constantly in movement — a fitting metaphor for the first decades of the 20th century, during which old scientific, religious, political, and social certainties were shattered. This era also saw the publication of genre-shattering writing by Edgar Rice Burroughs, Sax Rohmer, E.E. "Doc" Smith, Jack London, Arthur Conan Doyle, Aldous Huxley, Olaf Stapledon, Karel Čapek, H.P. Lovecraft, Charlotte Perkins Gilman, Yevgeny Zamyatin, Philip Gordon Wylie, and other pioneers of post-Verne/Wells, pre-Golden Age "science fiction." More info here.
READ GORGEOUS PAPERBACKS: HiLoBooks has reissued the following 10 obscure but amazing Radium Age science fiction novels in beautiful print editions: Jack London's The Scarlet Plague, Rudyard Kipling's With the Night Mail (and "As Easy as A.B.C."), Arthur Conan Doyle's The Poison Belt, H. Rider Haggard's When the World Shook, Edward Shanks' The People of the Ruins, William Hope Hodgson's The Night Land, J.D. Beresford's Goslings, E.V. Odle's The Clockwork Man, Cicely Hamilton's Theodore Savage, and Muriel Jaeger's The Man with Six Senses. For more information, visit the HiLoBooks homepage.
SERIALIZED BY HILOBOOKS: Jack London's The Scarlet Plague | Rudyard Kipling's With the Night Mail (and "As Easy as A.B.C.") | Arthur Conan Doyle's The Poison Belt | H. Rider Haggard's When the World Shook | Edward Shanks' The People of the Ruins | William Hope Hodgson's The Night Land | J.D. Beresford's Goslings | E.V. Odle's The Clockwork Man | Cicely Hamilton's Theodore Savage | Muriel Jaeger's The Man With Six Senses | Jack London's "The Red One" | Philip Francis Nowlan's Armageddon 2419 A.D. | Homer Eon Flint's The Devolutionist | W.E.B. DuBois's "The Comet" | Edgar Rice Burroughs's The Moon Men | Charlotte Perkins Gilman's Herland | Sax Rohmer's "The Zayat Kiss" | Eimar O'Duffy's King Goshawk and the Birds | Frances Hodgson Burnett's The Lost Prince | Morley Roberts's The Fugitives | Helen MacInnes's The Unconquerable | Geoffrey Household's Watcher in the Shadows | William Haggard's The High Wire | Hammond Innes's Air Bridge | James Branch Cabell's Jurgen | John Buchan's "No Man's Land" | John Russell's "The Fourth Man" | E.M. Forster's "The Machine Stops" | John Buchan's Huntingtower | Arthur Conan Doyle's When the World Screamed | Victor Bridges' A Rogue By Compulsion | Jack London's The Iron Heel | H. De Vere Stacpoole's The Man Who Lost Himself | P.G. Wodehouse's Leave It to Psmith | Richard Connell's "The Most Dangerous Game" | Houdini and Lovecraft's "Imprisoned with the Pharaohs" | Arthur Conan Doyle's "The Sussex Vampire".
ORIGINAL FICTION: HILOBROW has serialized three novels: James Parker's The Ballad of Cocky The Fox ("a proof-of-concept that serialization can work on the Internet" — The Atlantic); Karinne Keithley Syers's Linda Linda Linda (which includes original music); and Robert Waldron's roman à clef The School on the Fens. We also publish original stories and comics. These include: Matthew Battles's stories "Gita Nova", "Makes the Man," "Imago," "Camera Lucida," "A Simple Message", "Children of the Volcano", "The Gnomon", "Billable Memories", "For Provisional Description of Superficial Features", "The Dogs in the Trees", "The Sovereignties of Invention", and "Survivor: The Island of Dr. Moreau"; several of these later appeared in the collection The Sovereignties of Invention | Peggy Nelson's "Mood Indigo", "Top Kill Fail", and "Mercerism" | Annalee Newitz's "The Great Oxygen Race" | Flourish Klink's Star Trek fanfic "Conference Comms" | Charlie Mitchell's "A Fantasy Land" | Charlie Mitchell's "Sentinels" | Joshua Glenn's "The Lawless One", and the mashup story "Zarathustra vs. Swamp Thing" | Adam McGovern and Paolo Leandri's Idoru Jones comics | John Holbo's "Sugarplum Squeampunk" | "Another Corporate Death" (1) and "Another Corporate Death" (2) by Mike Fleisch | Kathryn Kuitenbrouwer and Frank Fiorentino's graphic novel "The Song of Otto" (excerpt) | John Holbo's graphic novel On Beyond Zarathustra (excerpt) | "Manoj" and "Josh" by Vijay Balakrishnan | "Verge" by Chris Rossi, and his audio novel Low Priority Hero | EPIC WINS: THE ILIAD (1.408-415) by Flourish Klink | EPIC WINS: THE KALEVALA (3.1-278) by James Parker | EPIC WINS: THE ARGONAUTICA (2.815-834) by Joshua Glenn | EPIC WINS: THE MYTH OF THE ELK by Matthew Battles | TROUBLED SUPERHUMAN CONTEST: Charles Pappas, "The Law" | CATASTROPHE CONTEST: Timothy Raymond, "Hem and the Flood" | TELEPATHY CONTEST: Rachel Ellis Adams, "Fatima, Can You Hear Me?" | OIL SPILL CONTEST: A.E. Smith, "Sound Thinking | LITTLE NEMO CAPTION CONTEST: Joe Lyons, "Necronomicon" | SPOOKY-KOOKY CONTEST: Tucker Cummings, "Well Marbled" | INVENT-A-HERO CONTEST: TG Gibbon, "The Firefly" | FANFICTION CONTEST: Lyette Mercier's "Sex and the Single Superhero"