Constance Rourke
By: Lucy Sante
November 14, 2011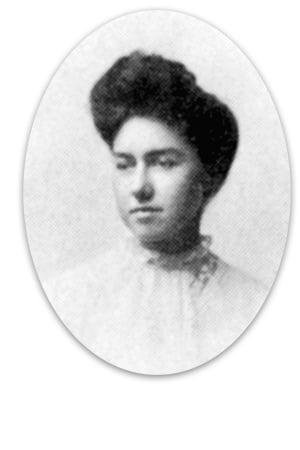 CONSTANCE ROURKE (1885-1941) died — from a slip on an icy porch — way too young. If she had finished her projected five-volume Roots of American Culture, it might have synthesized all her research into a grand Key to the American Scriptures. As it is she wrote solid if unexciting books on Davy Crockett, John James Audubon, Charles Sheeler, the Beecher family, and Lotta Crabtree, "Fairy Star of the Gold Rush." But she also wrote American Humor (1931), fruit of prolonged and concentrated squinting into the mists, attempting to make out the first stirrings of an American culture that was free from second-guessing based on overseas models. Peering into the taverns and opera houses and faro parlors of the Jacksonian era she came to the conclusion that the primal scene occurred in humor. "Laughter produced the illusion of leveling obstacles in a world which was full of unaccustomed obstacles." She discerned three essential figures: the Yankee peddler, the backwoodsman, and the Negro minstrel. "Each in a fashion of his own had broken bonds… . As figures they embodied a deep-lying mood of disseverance, carrying the popular fancy further and further from any fixed or traditional heritage." She followed the three out to the frontier, riding on a wave of jokes and coinages and hoaxes and cuttings-up. The first half of the book is a breathless bravura performance; the book as a whole sits right between William Carlos Williams's In the American Grain and Thomas Pynchon's Mason & Dixon.
***
On his or her birthday, HiLobrow irregularly pays tribute to one of our high-, low-, no-, or hilobrow heroes. Also born this date: Louise Brooks and William Steig.
HILO HERO ITEMS by LUC SANTE: Dashiell Hammett | Pancho Villa | James M. Cain | Georges Bataille | Félix Fénéon | Émile Henry | A.J. Liebling | Jim Thompson | Joe Hill | Nestor Makhno | Hans Magnus Enzensberger | Captain Beefheart | William Burroughs | Ring Lardner | Lee "Scratch" Perry | Serge Gainsbourg | Kathy Acker | Arthur Cravan | Weegee | Alexander Trocchi | Ronnie Biggs | George Ade | Georges Darien | Zo d'Axa | Petrus Borel | Blaise Cendrars | Alexandre Jacob | Constance Rourke | Damia | J-P Manchette | Jean-Paul Clebert | Pierre Mac Orlan | Comte De Lautreamont | André Breton | Robert Desnos | Arthur Rimbaud |
READ MORE about members of the Modernist generation (1884-93).