Georges Darien
By: Lucy Sante
April 6, 2011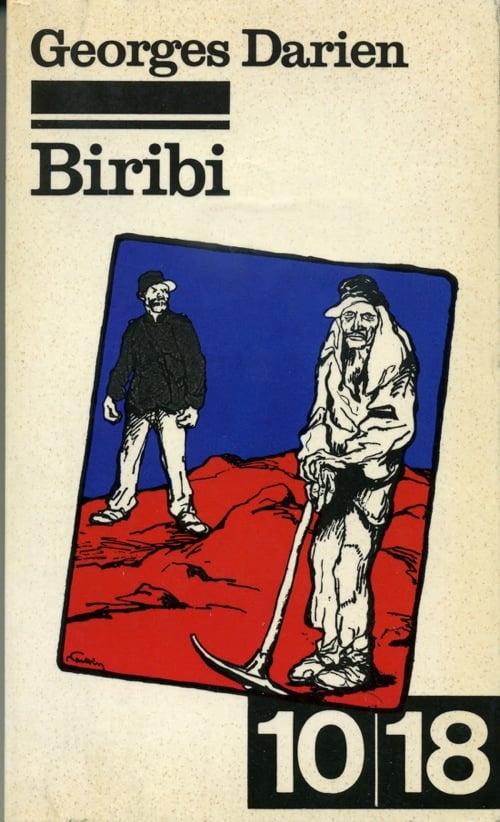 GEORGES DARIEN (Georges Hippolyte Adrien, 1862-1921) was a mysterious, funny, and angry French novelist, somewhere between Alfred Jarry and Mark Twain (he is also almost entirely untranslated). Bas les coeurs! (Lower Your Hearts; 1889) is a bitterly farcical recounting of the events of the Paris Commune from the perspective of the bourgeois refugees in Versailles; Biribi (1890) a blistering exposé of the "disciplinary battalions" in the French army; Les Pharisiens (1891) an attack on antisemitism, years before the Dreyfus affair. His best-known work, Le Voleur (The Thief; 1897) was reissued under André Breton's imprimatur in 1955, leading to Darien's rediscovery, and filmed (badly) by Louis Malle in 1967. Calmly and as it were socratically it establishes theft as a reasonable career path and moral choice for the unprivileged in capitalist society. "[The thief is] the ultimate representative, corrupted if you must, of the individual conscience." So little is known of Darien's life — and virtually nothing about the six years preceding its publication — that it has been thought to be autobiographical, that Darien himself must have been an international jewel thief and burglar. He contributed to many anarchist periodicals, although refusing to submit to any political description, and twice unsuccessfully ran for office as a Single Tax candidate.
***
On his or her birthday, HiLobrow irregularly pays tribute to one of our high-, low-, no-, or hilobrow heroes. Also born this date: Black Francis.
HILO HERO ITEMS by LUC SANTE: Dashiell Hammett | Pancho Villa | James M. Cain | Georges Bataille | Félix Fénéon | Émile Henry | A.J. Liebling | Jim Thompson | Joe Hill | Nestor Makhno | Hans Magnus Enzensberger | Captain Beefheart | William Burroughs | Ring Lardner | Lee "Scratch" Perry | Serge Gainsbourg | Kathy Acker | Arthur Cravan | Weegee | Alexander Trocchi | Ronnie Biggs | George Ade | Georges Darien | Zo d'Axa | Petrus Borel | Blaise Cendrars | Alexandre Jacob | Constance Rourke | Damia | J-P Manchette | Jean-Paul Clebert | Pierre Mac Orlan | Comte De Lautreamont | André Breton | Robert Desnos | Arthur Rimbaud |
READ MORE about members of the Plutonian generation (1854-63).