Petrus Borel
By: Lucy Sante
June 26, 2011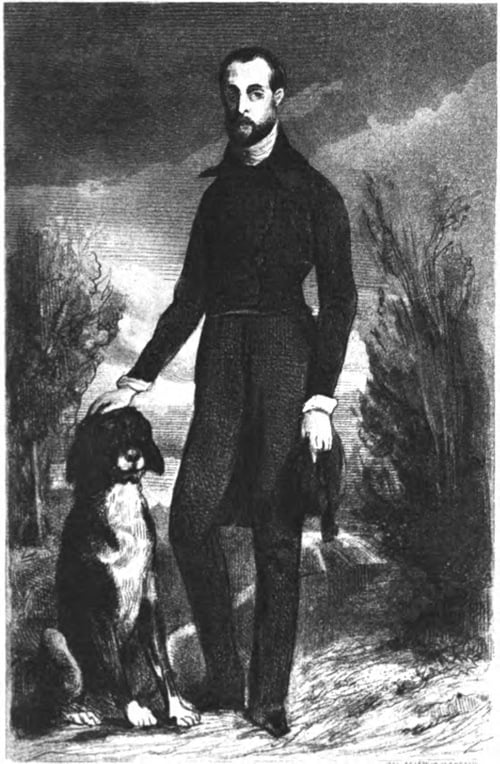 PETRUS BOREL (Joseph-Pétrus Borel d'Hauterive, 1809-59) was the prototype bohemian. The son of landless minor nobles engaged in the hardware business, he was apprenticed to an architect, but his increasing obsession with medieval style interfered with his career. Soon he found a group of like-minded young rascals, including Gérard de Nerval and Théophile Gautier, who called themselves first the Petit Cénacle, then the Jeunes-France, and eventually the Bouzingos. Most of them were poets; they were fascinated by the Middle Ages and the Renaissance, by upheaval, delirium, and death. They flirted with nudism, smoked hashish, dressed extravagantly, waved daggers, drank from skulls, lived every minute in a state of heightened artifice, as if they were onstage. They constituted the front line in the rioting over Victor Hugo's divisive play Hernani, in 1830, a sort of prelude to the July Revolution that year. Borel, called the Lycanthrope, or Wolfman, with "his scented beard and red mouth like an exotic flower" (per Enid Starkie), was a fascinating literary figure as well, even if it took rediscovery by the Surrealists to do him justice. His poems anticipate Baudelaire; his novel Madame Putiphar takes up the anarchist strain in the Marquis de Sade; his translation of Robinson Crusoe remains the French standard. Poverty was a constant, though, and in 1845 it drove him to an administrative post in Algeria, where his prospects rose and fell with the political tide. Ousted in 1855, he lived from subsistence farming, refusing to wear a hat "because nature knows what it's doing." He died of sunstroke.
***
On his or her birthday, HiLobrow irregularly pays tribute to one of our high-, low-, no-, or hilobrow heroes. Also born this date: Richard Garfield and Peter Lorre.
HILO HERO ITEMS by LUC SANTE: Dashiell Hammett | Pancho Villa | James M. Cain | Georges Bataille | Félix Fénéon | Émile Henry | A.J. Liebling | Jim Thompson | Joe Hill | Nestor Makhno | Hans Magnus Enzensberger | Captain Beefheart | William Burroughs | Ring Lardner | Lee "Scratch" Perry | Serge Gainsbourg | Kathy Acker | Arthur Cravan | Weegee | Alexander Trocchi | Ronnie Biggs | George Ade | Georges Darien | Zo d'Axa | Petrus Borel | Blaise Cendrars | Alexandre Jacob | Constance Rourke | Damia | J-P Manchette | Jean-Paul Clebert | Pierre Mac Orlan | Comte De Lautreamont | André Breton | Robert Desnos | Arthur Rimbaud |
READ MORE about members of the Autotelic generation (1805-1914).