Georges Bataille
By: Lucy Sante
September 10, 2009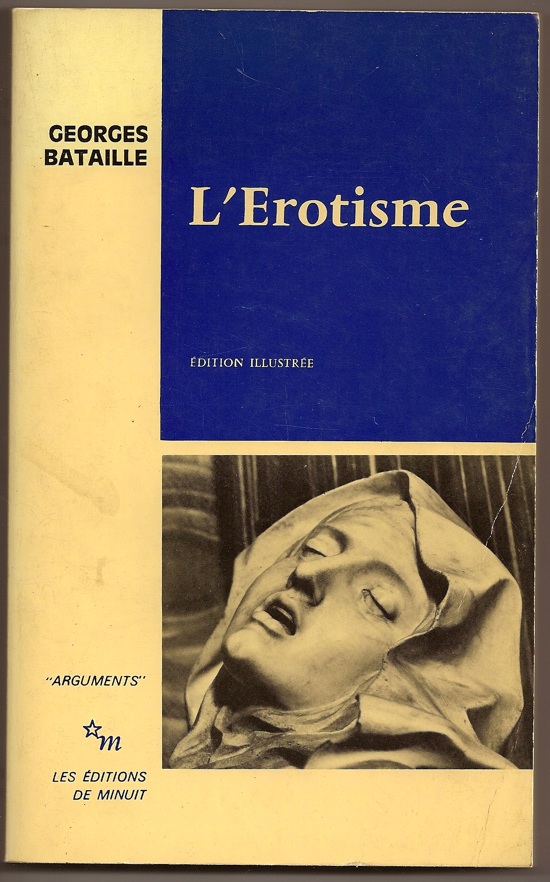 GEORGES BATAILLE (1897-1962) was, in no particular order, a librarian at the Bibliothèque Nationale, a major latter-day gnostic thinker (who wrote a Summa Atheologica), the dissident Surrealist who most effectively blew the whistle on André Breton when he left the cabal, the man who hid the notes for Walter Benjamin's Arcades Project from the Nazis, the editor of two particularly far-seeing journals in the 1930s (Documents and Acéphale), a founding member of the Collège de Sociologie, a pioneer anti-fascist advocate of Nietzsche, an uncredited priest in Jean Renoir's Une Partie de Campagne (1936), and a great theorist and taxonomist of eroticism. His masterpiece, though, is The Accursed Share (1949), an economic theory that focuses on the notion of excess energy, and the corresponding excess production of societies — that part which cannot be reabsorbed and must be expended in large, symbolic bonfires: war, monuments, luxury, or potlatch. The form that this conspicuous waste assumes both characterizes and threatens the workings of that society. He is also the deepest pornographer ever: in a genre not otherwise known for depth, Blue of Noon gets my vote, but The Story of the Eye isn't far behind.
***
On his or her birthday, HiLobrow irregularly pays tribute to one of our high-, low-, no-, or hilobrow heroes.
HILO HERO ITEMS by Luc Sante: Dashiell Hammett | Pancho Villa | James M. Cain | Georges Bataille | Félix Fénéon | Émile Henry | A.J. Liebling | Jim Thompson | Joe Hill | Nestor Makhno | Hans Magnus Enzensberger | Captain Beefheart | William Burroughs | Ring Lardner | Lee "Scratch" Perry | Serge Gainsbourg | Kathy Acker | Arthur Cravan | Weegee | Alexander Trocchi | Ronnie Biggs | George Ade | Georges Darien | Zo d'Axa | Petrus Borel | Blaise Cendrars | Alexandre Jacob | Constance Rourke | Damia | J-P Manchette | Jean-Paul Clebert | Pierre Mac Orlan | Comte De Lautreamont | André Breton | Robert Desnos | Arthur Rimbaud |
READ MORE about members of the Hardboiled generation (1894-1903).