Jim Thompson
By: Lucy Sante
September 27, 2009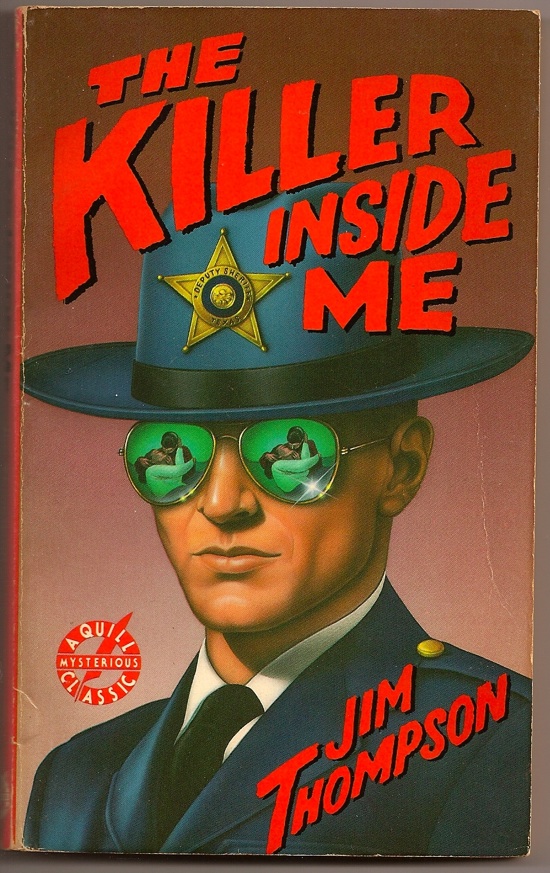 JIM THOMPSON (1906-77) was born in Anadarko, Oklahoma, in a room above the jail, the son of a crooked sheriff. A good part of his destiny was cemented then and there. Early on he became both a writer and a drunk, completing the picture, but while his alcoholism matured precociously, the literature had to wait awhile. His muse didn't appear until 1952, in the form of employment by a paperback factory called Lion Books, where the synopsis came with the word count and the deadline. That set of strictures produced, in little more than a year, all but a few of his best books: The Killer Inside Me, A Hell of a Woman, Savage Night, After Dark, My Sweet…. Thompson embodies the myth of the desperado from nowhere who invents a species of jagged modernism in a vacuum, and perhaps also the one of the borderline psychotic who vents himself by writing rather than by aiming a rifle out the window. He was episodically employed by Sam Peckinpah and periodically rediscovered by the French, but he wasn't really recognized until he'd been dead a decade. Only then could he safely be compared to Dostoevsky and Céline, not to mention kept in print.
Also see HiLobrow.com's notes on Noir fiction as a Partisans Generation phenomenon.
***
Each day, HILOBROW pays tribute to one of our favorite high-, low-, no-, or hilobrow heroes on that person's birthday.
HILO HERO ITEMS by Luc Sante: Dashiell Hammett | Pancho Villa | James M. Cain | Georges Bataille | Félix Fénéon | Émile Henry | A.J. Liebling | Jim Thompson | Joe Hill | Nestor Makhno | Hans Magnus Enzensberger | Captain Beefheart | William Burroughs | Ring Lardner | Lee "Scratch" Perry | Serge Gainsbourg | Kathy Acker | Arthur Cravan | Weegee | Alexander Trocchi | Ronnie Biggs | George Ade | Georges Darien | Zo d'Axa | Petrus Borel | Blaise Cendrars | Alexandre Jacob | Constance Rourke | Damia | J-P Manchette | Jean-Paul Clebert | Pierre Mac Orlan | Comte De Lautreamont | André Breton | Robert Desnos | Arthur Rimbaud |
READ MORE about members of the Partisans Generation (1904–1913).