Peter Lorre
By: Joshua Glenn
June 26, 2009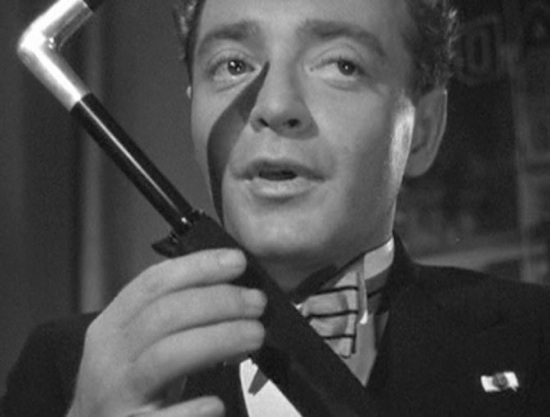 From Abbott, the courtly assassin in Hitchcock's The Man Who Knew Too Much, to the un-manly yet indefatigable Joel Cairo, in The Maltese Falcon, PETER LORRE (1904-64) mocked or otherwise subverted the very concept of "villain" with an ironic self-awareness unavailable to earlier horror actors like Lugosi and Karloff. His characters' priorities disturb and thrill those moviegoers who've been conditioned to assume that villains only desire money and power, sex and violence. Instead, Lorre's uncanny bad-guys long to collaborate with their intellectual equals; the furious Weltschmerz with which he infuses the word "idiot" has been echoed gleefully by Lorre-esque cartoon characters, from Mel Blanc's mad scientists to Jon Kricfalusi's mad chihuahua, for over half a century. Ever get the feeling that civilization is being overrun by testosterone-addled jackasses? Me, too. You don't have to be a Hungarian-German Jewish refugee, like Lorre was, to sympathize with what we must recognize as his characters' (perverted, to be sure) idealism.
***
On his or her birthday, HiLobrow irregularly pays tribute to one of our high-, low-, no-, or hilobrow heroes. Also born this date: | Richard Garfield | Petrus Borel |
READ MORE about men and women born on the cusp between the Hardboiled (1894-1903) and Partisan (1904-13) Generations.