The Moon Men (9)
By: Edgar Rice Burroughs
August 22, 2013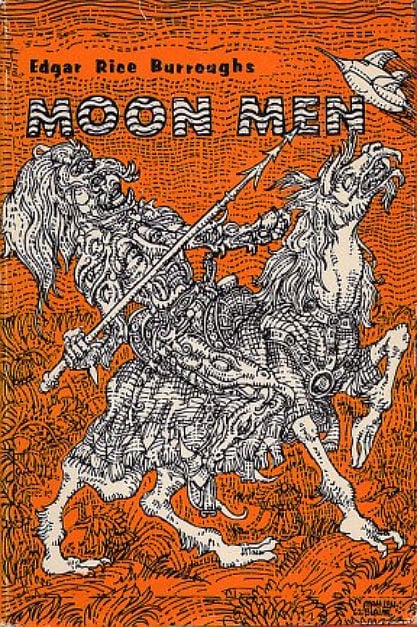 HILOBROW is pleased to present the ninth installment of our serialization of "The Moon Men," a science fiction story by Edgar Rice Burroughs — best known for his Tarzan and John Carter stories — that was first serialized in Argosy All-Story Weekly in 1925. It is the second section of The Moon Maid saga, which gallops from Julian 5th's crash-landing on the moon, where he encounters subhuman Kalkars who dwell in the asteroid's hollow interior; to the same Julian's doomed effort to defeat a Kalkar invasion of Earth; to the final triumph of Red Hawk (Julian 20th), the leader of a tribe of near-savage freedom-fighters. The "Moon Men" section follows Julian 9th's rebellion against the descendants of the Moon Men. New installments will appear each Thursday for 11 weeks.
ALL EXCERPTS: 1 | 2 | 3 | 4 | 5 | 6 | 7 | 8 | 9 | 10 | 11
SUBSCRIBE to HILOBROW's serialized fiction via RSS.
***
CHAPTER NINE: I HORSEWHIP AN OFFICER
We passed days of mental anguish — hearing nothing, knowing nothing — and then one evening a single Kash Guard rode up to father's house. Juana and I were there with mother. The fellow dismounted and knocked at the door — a most unusual courtesy from one of these. He entered at my bidding and stood there a moment looking at mother. He was only a lad — a big, overgrown boy, and there was neither cruelty in his eyes nor the mark of the beast in any of his features. His mother's blood evidently predominated, and he was unquestionably not all Kalkar. Presently he spoke.
"Which is Julian 8th's woman?" he asked; but he looked at mother as though he already guessed.
"I am," said mother.
The lad shuffled his feet and caught his breath — it was like a stifled sob.
"I am sorry," he said, "that I bring you such sad news." Then we guessed that the worst had happened.
"The mines?" mother asked him, and he nodded affirmatively.
"Ten years!" he exclaimed, as one might announce a sentence of death, for such it was. "He never had a chance," he volunteered. "It was a terrible thing. They are beasts!"
I could not but show my surprise that a Kash Guard should speak so of his own kind, and he must have seen it in my face.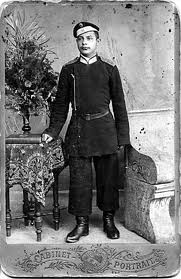 "We are not all beasts," he hastened to exclaim.
I commenced to question him then and I found that he had been a sentry at the door during the trial and had heard it all. There had been but one witness — the man who had informed on father, and father had been given no chance to make any defense.
I asked him who the informer was.
"I am not sure of the man," he replied; "he was a tall, stoop-shouldered man. I think I heard him called Peter."
But I had known even before I asked. I looked at mother and saw that she was dry-eyed and that her mouth had suddenly hardened into a firmness of expression such as I had never dreamed it could assume.
"Is that all?" she asked.
"No," replied the youth, "it is not. I am instructed to notify you that you have thirty days to take another man or vacate these premises," and then he took a step toward mother.
"I am sorry, madam," he said. "It is very cruel; but what are we to do? It becomes worse each day. Now they are grinding down even the Kash Guard, so that there are many of us who—" but he stopped suddenly as though realizing that he was on the point of speaking treason to strangers, and turning on his heel, he quit the house and a moment later was galloping away.
I expected mother to break down then; but she did not. She was very brave; but there was a new and terrible expression in her eyes — those eyes that had shone forth always with love. Now they were bitter, hate-filled eyes. She did not weep — I wish to God she had — instead, she did that which I had never known her to do before — she laughed aloud. Upon the slightest pretext, or upon no pretext at all, she laughed. We were afraid for her.
The suggestion dropped by the Kash Guard started in my mind a train of thought of which I spoke to mother and Juana, and after that mother seemed more normal for a while, as though I had aroused hope, however feeble, where there had been no hope before. I pointed out that if the Kash Guard was dissatisfied the time was ripe for revolution, for if we could get only a part of them to join us, there would surely be enough of us to overthrow those who remained loyal. Then we would liberate all prisoners and set up a republic of our own such as the ancients had had.
God of our fathers! How many times — how many thousand times had I heard that plan discussed and re-discussed! We would slay all the Kalkars in the world, and we would sell the land again that men might have pride of ownership and an incentive to labor hard and develop it for their children, for well we knew by long experience that no man will develop land that reverts to the government at death, or that government may take away from him at any moment. We would encourage manufactures; we would build schools and churches; we would have music and dancing; once again we would live as our fathers had lived.
We looked for no perfect form of government, for we realized that perfection is beyond the reach of mortal men — merely would we go back to the happy days of our ancestors.
It took time to develop my plan. I talked with every one I could trust and found them all willing to join me when we had enough. In the meantime, I cared for my own place and father's as well — I was very busy and time flew rapidly.
About a month after father was taken away I came home one day with Juana who had accompanied me up river in search of a goat that had strayed. We had found its carcass, or rather its bones, where the Hellhounds had left them. Mother was not at our house, where she now spent most of her time, so I went over to father's to get her. As I approached the door I heard sounds of an altercation and scuffling that made me cover the few remaining yards at a rapid run.
Without waiting to knock, as mother had taught me always to do, I burst into the living room to discover mother in the clutches of Peter Johansen. She was trying to fight him off; but he was a large and powerful man. He heard me just as I leaped for him and, turning, grappled with me. He tried to hold me off with one hand then while he drew his knife; but I struck him in the face with one fist and knocked him from me, away across the room. He was up again in an instant, bleeding from nose and mouth, and came back at me with his knife in his hand, slashing furiously. Again I struck him and knocked him down and when he arose and came again, I seized his knife hand and tore the weapon from him. He had no slightest chance against me, and he saw it soon, for he commenced to back away and beg for mercy.
"Kill him, Julian," said mother. "Kill the murderer of your father."
I did not need her appeal to influence me, for the moment that I had seen Peter there I know my long awaited time had come to kill him. He commenced to cry then — great tears ran down his cheeks and he bolted for the door and tried to escape. It was my pleasure to play with him as a cat plays with a mouse.
I kept him from the door, seizing him and hurling him bodily across the room. Then I let him reach the window, through which he tried to crawl. I permitted him to get so far that he thought he was about to escape and then I seized him again and dragged him back to the floor, and lifting him to his feet I made him fight.
I struck him lightly in the face many times and then I laid him on his back across the table, and kneeling on his chest, I spoke to him softly.
"You had my friend, old Samuels, murdered, and my father, too, and now you come to attack my mother. What did you expect, swine; but this? Have you no intelligence? You must have known that I would kill you — speak!"
"They said that they would get you today," he whimpered. "They lied to me. They went back on me. They told me that you would be in the pen at the barracks before noon. Damn them, they lied to me!"
So! That was how it was, eh? And the lucky circumstance of the strayed goat had saved me to avenge my father and succor my mother; but they would come yet. I must hurry or they might come before I was through. So I took his head between my hands and bent his neck far back over the edge of the table until I heard his spine part, and that was the end of the vilest traitor who ever lived — one who professed friendship openly and secretly conspired to ruin us. In broad daylight I carried his body to the river and threw it in. I was past caring what they knew. They were coming for me and they would have their way with me whether they had any pretext or not. But they would have to pay a price for me, that I determined, and I got my knife and strapped it in its scabbard about my waist beneath my shirt. But they did not come — they had lied to Peter just as they lie to everyone.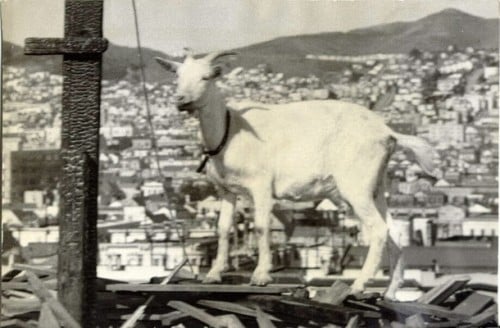 The next day was market day and tax day, so I went to market with the necessary goats and produce to make my trades and pay my taxes. As Soor passed around the market place making his collections, or rather his levies, for we had to deliver the stuff to his place ourselves, I saw from the excited conversation of those in his wake that he was spreading consternation among the people of the commune.
I wondered what it might all be about, nor had I long to wait to discover, for he soon reached me. He could neither read nor write; but he had a form furnished by the government upon which were numbers that the agents were taught how to read and which stood for various classes of produce, live — stock and manufactures. In columns beneath these numbers he made marks during the month for the amounts of my trades in each item — it was all crude, of course, and inaccurate; but as they always overcharged us and then added something to make up for any errors they might have made to our credit, the government was satisfied even if we were not.
Being able to read and write as well as to figure, I always knew to a dot just what was due from me in tax, and I always had an argument with Soor, from which government emerged victorious every time.
This month I should have owed him one goat; but he demanded three.
"How is that?" I asked.
"Under the old rate you owed me the equivalent of a goat and a half; but since the tax has been doubled under the new law, you owe me three goats." Then it was I knew the cause of the excitement in other parts of the market place.
"How do you expect us to live if you take everything from us?" I asked.
"The government does not care whether you live or not," he replied, "as long as you pay taxes while you do live."
"I will pay the three goats," I said, "because I have to; but next market day I will bring you a present of the hardest cheese I can find."
He did not say anything, for he was afraid of me unless he was surrounded by Kash Guards, but he looked mighty ugly. After he had passed along to the next victim I walked over to where a number of men were evidently discussing the new tax. There were some fifteen or twenty of them, mostly Yanks, and they were angry — I could see that before I came close enough to hear what they were saying. When I joined them one asked me what I thought of this new outrage.
"Think of it!" I exclaimed. "I think what I have always thought — that as long as we submit without a murmur they will continue to increase our burden, that is already more than we can stagger under."
"They have taken even my seed beans," said one, who raised beans almost exclusively. "As you all know, last year's crop was small and beans brought a high price, so they taxed me on my trades at the high price and then collected the tax in beans at the low price of the previous year. They have been doing that all this year; but I hoped to save enough for seed until now they have doubled the tax I know that I shall have no beans to plant next year."
"What can we do about it?" asked another hopelessly. "What can we do about it?"
"We can refuse to pay the tax," I replied.
They looked at me much as men would look at one who said: "If you do not like it, you may commit suicide."
"The Kash Guard would collect the tax and it would be heavier still, for they would kill us and take our women and all that we possess," said one.
"We outnumber them," said I.
"But we cannot face rifles with our bare hands."
"It has been done," I insisted, "and it is better to die like men, facing the bullets, than by starvation like spineless worms. We are a hundred, yes, a thousand to their one, and we have our knives, and there are pitchforks and axes, besides the clubs that we can gather. God of our Fathers! I would rather die thus, red with the blood of these swine, than live as they compel us to live!"
I saw some of them looking about to see who might have heard me, for I had raised my voice in excitement; but there were a few who looked steadily at me and nodded their heads in approval.
"If we can get enough to join us, let us do it!" cried one.
"We have only to start," I said, "and they will flock to us."
"How should we start?" asked another.
"I should start on Soor," I replied. "I should kill him and Pthav and Hoffmeyer first, and then make a round of the Kalkar houses where we can find rifles, possibly, and kill them all as we go. By the time the Kash Guard learns of it and can come in force, we shall have a large following. If we can overcome them and take their barracks we shall be too strong for any but a large force, and it will take a month to get many soldiers here from the East. Many of the Kash Guard will join us — they are dissatisfied — one of their number told me so. It will be easy if we are but brave."
They commenced to take a great interest and there was even a cry of "Down with the Kalkars!" but I stopped that in a hurry, as our greatest hope of success lay in a surprise attack.
"When shall we start?" they asked.
"Now," I replied, "if we take them unaware, we shall be successful at first, and with success others will join us. Only by numbers, overwhelming numbers, may we succeed."
"Good!" they cried. "Come! Where first?"
"Soor," I said. "He is at the far end of the market place. We will kill him first and hang his head on a pole. We will carry it with us and as we kill we will place each head upon a pole and take it with us. Thus we will inspire others to follow us and put fear in the hearts of our enemies."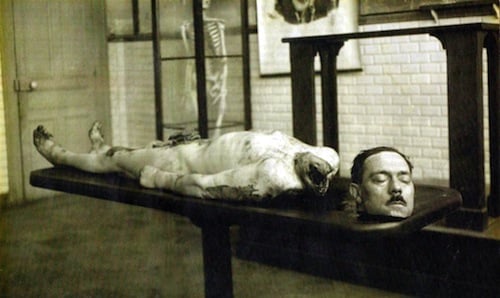 "Lead on, Julian 9th!" they cried. "We will follow!"
I turned and started in the direction of Soor and we had covered about half the distance when a company of Kash Guard rode into the market place at the very point where Soor was working.
You should have seen my army. Like mist before a hot sun it disappeared from view, leaving me standing all alone in the center of the market place.
The commander of the Kash Guard company must have noticed the crowd and its sudden dispersion, for he rode straight toward me, alone. I would not give him the satisfaction of thinking that I feared him and so I stood there waiting. My thoughts were of the saddest — not for myself, but for the sorry pass to which the Kalkar system had brought Americanism. These men who had deserted me would have been in happier days the flower of American manhood; but generations of oppression and servitude had turned their blood to water. Today they turned tail and fled before a handful of half-armed, poorly disciplined soldiers. The terror of the lunar fallacy had entered their hearts and rotted them.
The officer reined in before me and then it was that I recognized him — the beast who had tortured and murdered old Samuels.
"What are you doing here?" he barked.
"Minding my own business, as you had better do," I replied.
"You swine are becoming insufferable," he cried. "Get to your pen, where you belong — I will stand for no mobs and no insolence."
I just stood there looking at him; but there was murder in my heart. He loosened the bull-hide whip that hung at the pommel of his saddle.
"You have to be driven, do you?" He was livid with sudden anger and his voice almost a scream. Then he struck at me — a vicious blow with the heavy whip — struck at my face. I dodged the lash and seized it, wrenching it from his puny grasp. Then I caught his bridle and though his horse plunged and fought I lashed the rider with all my strength a dozen times before he tumbled from the saddle to the trampled earth of the market place.
Then his men were upon me and I went down from a blow on the head. They bound my hands while I was unconscious and then hustled me roughly into a saddle. I was half dazed during the awful ride that ensued — we rode to the military prison at the barracks and all the way that fiend of a captain rode beside me and lashed me with his bullhide whip.
***
RADIUM AGE SCIENCE FICTION: "Radium Age" is HILOBROW's name for the 1904–33 era, which saw the discovery of radioactivity, the revelation that matter itself is constantly in movement — a fitting metaphor for the first decades of the 20th century, during which old scientific, religious, political, and social certainties were shattered. This era also saw the publication of genre-shattering writing by Edgar Rice Burroughs, Sax Rohmer, E.E. "Doc" Smith, Jack London, Arthur Conan Doyle, Aldous Huxley, Olaf Stapledon, Karel Čapek, H.P. Lovecraft, Charlotte Perkins Gilman, Yevgeny Zamyatin, Philip Gordon Wylie, and other pioneers of post-Verne/Wells, pre-Golden Age "science fiction." More info here.
READ GORGEOUS PAPERBACKS: HiLoBooks has reissued the following 10 obscure but amazing Radium Age science fiction novels in beautiful print editions: Jack London's The Scarlet Plague, Rudyard Kipling's With the Night Mail (and "As Easy as A.B.C."), Arthur Conan Doyle's The Poison Belt, H. Rider Haggard's When the World Shook, Edward Shanks' The People of the Ruins, William Hope Hodgson's The Night Land, J.D. Beresford's Goslings, E.V. Odle's The Clockwork Man, Cicely Hamilton's Theodore Savage, and Muriel Jaeger's The Man with Six Senses. For more information, visit the HiLoBooks homepage.
SERIALIZED BY HILOBOOKS: Jack London's The Scarlet Plague | Rudyard Kipling's With the Night Mail (and "As Easy as A.B.C.") | Arthur Conan Doyle's The Poison Belt | H. Rider Haggard's When the World Shook | Edward Shanks' The People of the Ruins | William Hope Hodgson's The Night Land | J.D. Beresford's Goslings | E.V. Odle's The Clockwork Man | Cicely Hamilton's Theodore Savage | Muriel Jaeger's The Man With Six Senses | Jack London's "The Red One" | Philip Francis Nowlan's Armageddon 2419 A.D. | Homer Eon Flint's The Devolutionist | W.E.B. DuBois's "The Comet" | Edgar Rice Burroughs's The Moon Men | Charlotte Perkins Gilman's Herland | Sax Rohmer's "The Zayat Kiss" | Eimar O'Duffy's King Goshawk and the Birds | Frances Hodgson Burnett's The Lost Prince | Morley Roberts's The Fugitives | Helen MacInnes's The Unconquerable | Geoffrey Household's Watcher in the Shadows | William Haggard's The High Wire | Hammond Innes's Air Bridge | James Branch Cabell's Jurgen | John Buchan's "No Man's Land" | John Russell's "The Fourth Man" | E.M. Forster's "The Machine Stops" | John Buchan's Huntingtower | Arthur Conan Doyle's When the World Screamed | Victor Bridges' A Rogue By Compulsion | Jack London's The Iron Heel | H. De Vere Stacpoole's The Man Who Lost Himself | P.G. Wodehouse's Leave It to Psmith | Richard Connell's "The Most Dangerous Game" | Houdini and Lovecraft's "Imprisoned with the Pharaohs" | Arthur Conan Doyle's "The Sussex Vampire".
ORIGINAL FICTION: HILOBROW has serialized three novels: James Parker's The Ballad of Cocky The Fox ("a proof-of-concept that serialization can work on the Internet" — The Atlantic); Karinne Keithley Syers's Linda Linda Linda (which includes original music); and Robert Waldron's roman à clef The School on the Fens. We also publish original stories and comics. These include: Matthew Battles's stories "Gita Nova", "Makes the Man," "Imago," "Camera Lucida," "A Simple Message", "Children of the Volcano", "The Gnomon", "Billable Memories", "For Provisional Description of Superficial Features", "The Dogs in the Trees", "The Sovereignties of Invention", and "Survivor: The Island of Dr. Moreau"; several of these later appeared in the collection The Sovereignties of Invention | Peggy Nelson's "Mood Indigo", "Top Kill Fail", and "Mercerism" | Annalee Newitz's "The Great Oxygen Race" | Flourish Klink's Star Trek fanfic "Conference Comms" | Charlie Mitchell's "A Fantasy Land" | Charlie Mitchell's "Sentinels" | Joshua Glenn's "The Lawless One", and the mashup story "Zarathustra vs. Swamp Thing" | Adam McGovern and Paolo Leandri's Idoru Jones comics | John Holbo's "Sugarplum Squeampunk" | "Another Corporate Death" (1) and "Another Corporate Death" (2) by Mike Fleisch | Kathryn Kuitenbrouwer and Frank Fiorentino's graphic novel "The Song of Otto" (excerpt) | John Holbo's graphic novel On Beyond Zarathustra (excerpt) | "Manoj" and "Josh" by Vijay Balakrishnan | "Verge" by Chris Rossi, and his audio novel Low Priority Hero | EPIC WINS: THE ILIAD (1.408-415) by Flourish Klink | EPIC WINS: THE KALEVALA (3.1-278) by James Parker | EPIC WINS: THE ARGONAUTICA (2.815-834) by Joshua Glenn | EPIC WINS: THE MYTH OF THE ELK by Matthew Battles | TROUBLED SUPERHUMAN CONTEST: Charles Pappas, "The Law" | CATASTROPHE CONTEST: Timothy Raymond, "Hem and the Flood" | TELEPATHY CONTEST: Rachel Ellis Adams, "Fatima, Can You Hear Me?" | OIL SPILL CONTEST: A.E. Smith, "Sound Thinking | LITTLE NEMO CAPTION CONTEST: Joe Lyons, "Necronomicon" | SPOOKY-KOOKY CONTEST: Tucker Cummings, "Well Marbled" | INVENT-A-HERO CONTEST: TG Gibbon, "The Firefly" | FANFICTION CONTEST: Lyette Mercier's "Sex and the Single Superhero"