4Q2017 SNEAK PEEK
By: HILOBROW
September 24, 2017
Here's a preview of HILOBROW's publishing plans for October, November, and December 2017.
BEST OF HILOBROW: 2010 | 2011 | 2012 | 2013 | 2014 | 2015 | 2016 | 2017 | 2018 | 2019 | 1Q2020 | 2Q2020 | 3Q2020 SNEAK PEEK.
*
LOST OBJECTS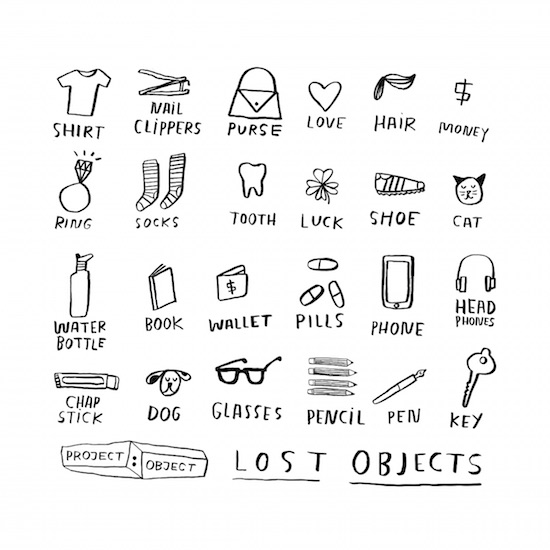 The fourth PROJECT:OBJECT volume of object-oriented nonfiction narratives will be published over the course of 4Q2017. This time around, we've asked 25 contributors to reminisce about an object which they no longer possess: perhaps they lost it, or it was stolen, or they gave it away, sold it, or destroyed it? We assigned these stories to 25 talented illustrators — the results are spectacular.
Here's the LOST OBJECTS series lineup:
Kate Bernheimer on MULLET WIG (ill. Amy Evans) | Dan Piepenbring on COLOGNE (ill. Josh Neufeld) | Doug Dorst on STRATOCASTER (ill. John Holbo) | Paul Lukas on VANILLA BEAN (ill. Allison Bamcat) | Mimi Lipson on DODGE DART (ill. Mister Reusch) | Luc Sante on CLUB CHAIR (ill. Kate Bingaman-Burt) | Nina Katchadourian on FOUNTAIN PENS (ill. Lisa Congdon) | Matthew Sharpe on BAUBLE (ill. Glenn Jones) | Claire Lehmann on PEANUT-BUTTER CRACKERS (ill. Karen Kurycki) | Jessamyn West on ENGINEER RING (ill. Amanda Clarke) | Mandy Keifetz on ORGONE ACCUMULATOR (ill. Emory Allen) | Molly Sauter on DESKTOP DOG (ill. Shayna Piascik) | Amy Thielen on DOG-FUR SCARF (ill. Heather Kasunick) | Stephen O'Connor on HUNTING HAT (ill. Oliver Munday) | Alice Boone on COLLEGE NEWSPAPERS (ill. Rick Pinchera) | Dante Ramos on ROAD ATLAS (ill. Joe Alterio) | Alex Balk on SHOOTING GALLERY (ill. John Lowe) | Chelsey Johnson on NOTEBOOK (ill. Rubi McGrory) | Susannah Breslin on SILICONE VAGINA (ill. Jennifer Heuer) | Seth Mnookin on .22 REVOLVER (ill. Alex Eben Meyer) | Dan Fox on CONKER (ill. Linzie Hunter) | Lisa Takeuchi Cullen on GLASS CLOCK (ill. Rose Wong) | Michael Tisserand on WALKING SHOES (ill. Jackie Roche) | Jeff Turrentine on BASEBALL MITT (ill. Andrew DeGraff) | Randy Kennedy on SNAKE RATTLES (ill. Max Temescu).
Josh Glenn and Rob Walker are the editors of PROJECT:OBJECT. They are grateful to the LOST OBJECTS series' writers and illustrators — many of whom have donated their fees to the ACLU. We're also grateful to Kate Bingaman-Burt, for the LOST OBJECTS volume logo.
You can help us donate to the ACLU by purchasing limited-time-only t-shirts, hoodies, totes, notebooks, and other P:O gear.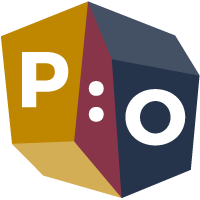 *
WEEKLY SERIES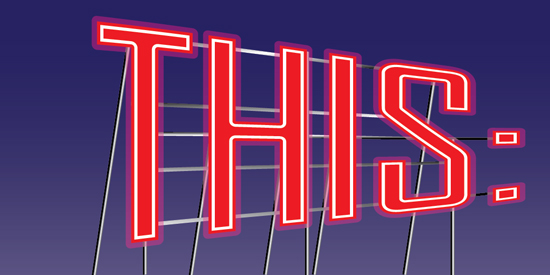 Adam McGovern's semi-memoiristic, semi-culture-critical, always insightful column, THIS:, will continue to appear weekly. During 4Q2017, you can expect installments dedicated to theater, cabaret, music, comics, and more.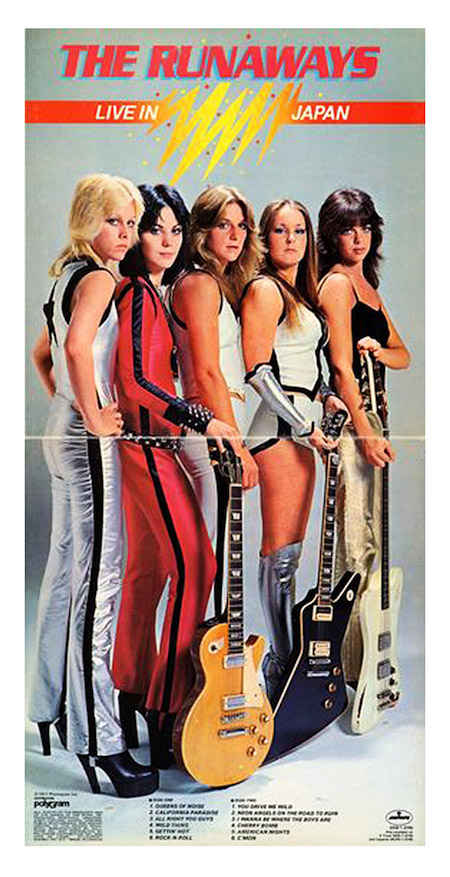 This year's weekly ENTHUSIASM series, here at HILOBROW, is: #SQUADGOALS. We've asked 52 of HILOBROW's friends and contributors to wax enthusiastic about their favorite groups, circles, ensembles, teams, groups, crews, posses, and coteries.
Here's the 4Q2017 #SQUADGOALS series lineup:
Gary Panter on THE TRIBE OF HIPPIES | Peter Doyle on CORNEL WILDE BOYS | Ken Layne on THE MONKEY WRENCH GANG | Molly Wright Steenson on BAUHAUS | Katie Hennessey on BEAT POETS | Mimi Lipson on THE RUNAWAYS | Jordan Ellenberg on BOURBAKI | Michael Campochiaro on THE SUICIDE SQUAD | Deborah Wassertzug on THE BLOODHOUND GANG | Colin Dickey on ACÉPHALE | Douglas Wolk on SEVEN SOLDIERS OF VICTORY | David Smay on THE MYSTIC KNIGHTS OF THE OINGO BOINGO | Karinne Keithley Syers on BLACKLIPS PERFORMANCE CULT.
Josh Glenn is editor of the #SQUADGOALS series. He is very grateful to all of the series' contributors.
*
HERMENAUTIC TAROT
During the winter of 2016, we published the HERMENAUTIC TAROT series — in 54 installments. This fall, we'll publish a second HERMENAUTIC TAROT series, of 24 installments, which will bring our tarot deck to a full traditional complement of 78 cards. Cartomantic divination, here we come.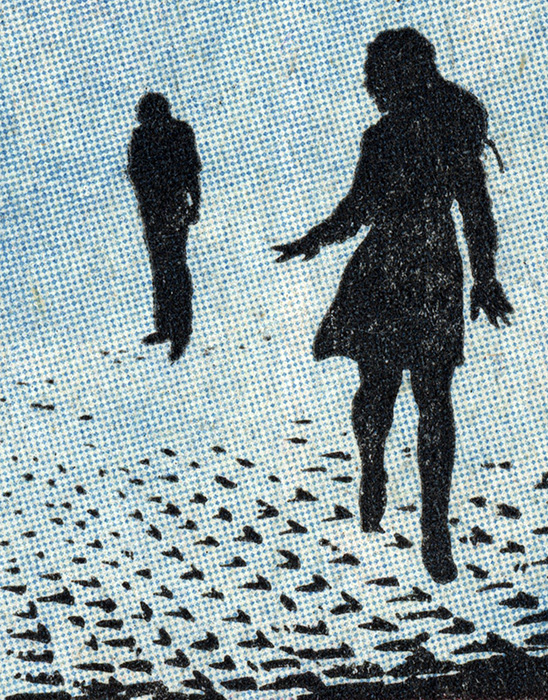 Last time around, we recruited 54 writers, and randomly assigned each of them a single card drawn from this 54-card deck composed entirely of images drawn from HILOBROW friend John Hilgart's 4CP archive. For this new series, the process remains exactly the same. We've recruited an additional 24 writers, and randomly assigned each of them a 4CP image.
Here's the new-24 HERMENAUTIC TAROT series lineup:
Lisa Jane Persky on EXPECTATIONS | Veda Hille on THE DUSTY REVEAL | Wayne Chambliss on THE RIDE-ALONG | Kenya (Robinson) on BALANCE BEAM | Ken Layne on THE DOPPELGÄNGER | David Levine on THE GROOVY | Joe Alterio on THE DROP-OFF | Jennifer Krasinski on PREDATORY VIGILANCE | Libi Rose on ELECTROMAGNETISM | Carl Wilson on THE TRACKER | Mimi Zeiger on THE RED MOON | Vanessa Berry on DARK MATTER | Peter Doyle on THE CHAIN OF FOOLS | Joy Press on THE WAYLAYER | Sarah Weinman on IN THE CORNER | Stephanie De Gooyer on THE INVASION | James Hannaham on THE URBAN HAWK | Annalee Newitz on THE PUBLIC CHARIOT | Jace Clayton on THE BLEACHED FLAG | Chenjerai Kumanyika on THE VEIL | Mike Watt on THE FLOCK | Molly Wright Steenson on PILE-ON PYLON | Melissa Gira Grant on THE FRONT DESK | Madeline Ashby on THE DEVILS.
Josh Glenn and John Hilgart are this series' editors. They are grateful to all HERMENAUTIC TAROT contributors, old and new.
*
BEST ADVENTURES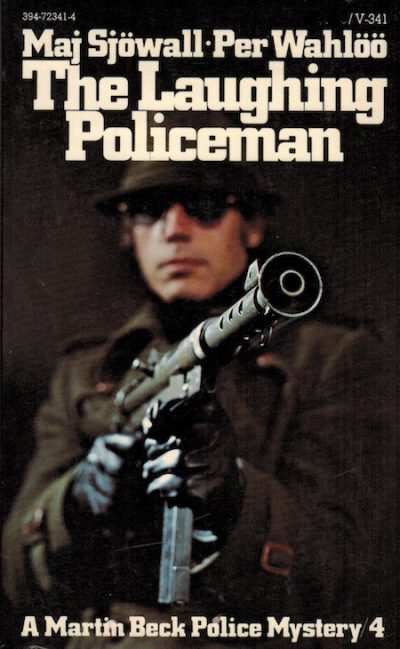 We'll publish four new installments — 1968, 1972, 1977, and 1982 — in Josh Glenn's BEST ADVENTURES series, which chronicles his ongoing attempt to identify the 10 best adventures from each year of the 20th century.
Each installment will first be published as 10 individual posts.
*
NEW WAVE SCI-FI 75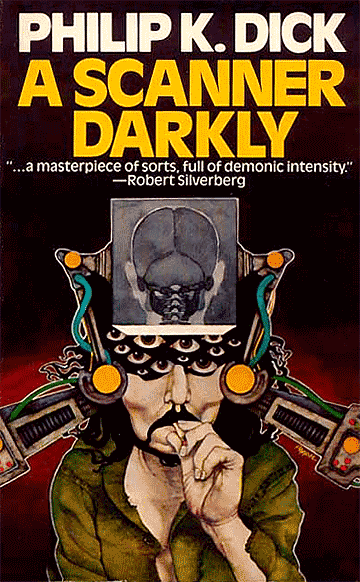 In October, we'll start publishing NEW WAVE SCI-FI 75, a sequel to our GOLDEN AGE SCI-FI 75 and RADIUM AGE SCI-FI 100 series. NEW WAVE SCI-FI 75 will identify and describe Josh Glenn's 75 favorite science-fiction novels published during the Sixties (1964–1973) and Seventies (1974–1983).
Each week, going forward 2018, through we'll publish one post in this series. The complete NEW WAVE SCI-FI 75 list (a work in progress) is here.
*
MONTHLY SERIES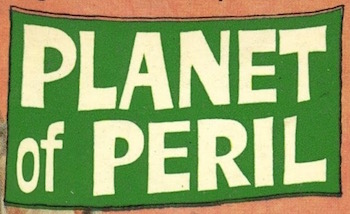 Each month, Lynn Peril will publish a new installment in the series PLANET OF PERIL, which is devoted to her favorite obscure historical fads and figures.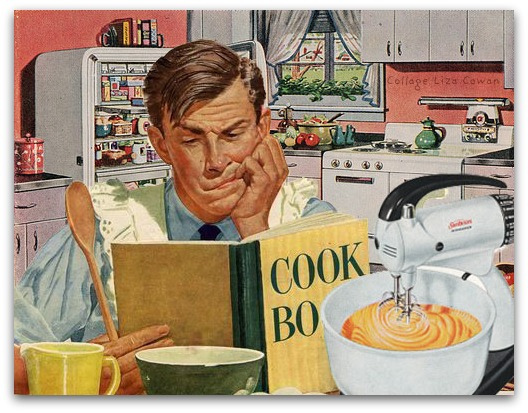 Each month, Tom Nealon will publish a new installment in the series STUFFED, which is devoted to the secret history of cookery and cookbooks.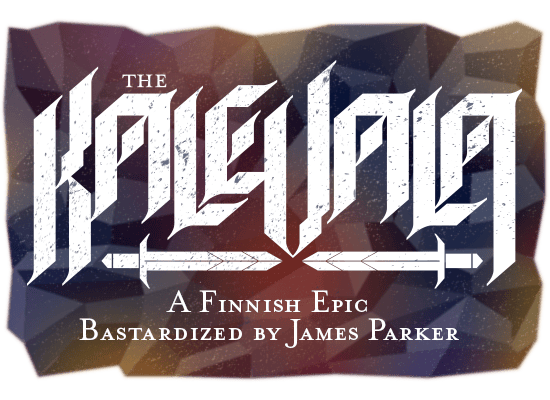 Each month, James Parker will continue to bastardize THE KALEVALA, a Finnish sequence of folkloric songs, runes, and charms.
*
RAMP UP THE SYNERGIES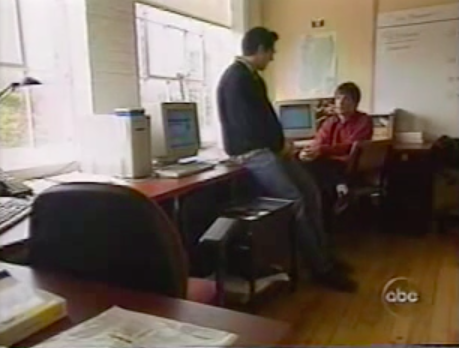 In November, we'll celebrate the 20th anniversary of a legendary Dotcom Prank perpetrated by HILOBROW's Josh Glenn and his colleague, Christopher Johnson. You've heard the phrase RAMP UP THE SYNERGIES before — well, this is where it originated!
*
CURATED SERIES
We'll publish a few curated series during 4Q2017 — including, for example, a 10-part collection of writing, podcasting, and music by our friend Chenjerai Kumanyika.
And another series — like THAT'S GREAT MARVEL — selected from Douglas Wolk's ALL OF THE MARVELS tumblr. It will showcase 10 pre-9/11 Marvel Comics images of the World Trade Center being attacked.
We're also talking to other friends about curated series, including Franklin Bruno, Susan Choi, and Damon Krukowski…
***
Stay tuned!
BEST OF HILOBROW: 2010 | 2011 | 2012 | 2013 | 2014 | 2015 | 2016 | 2017 | 2018 | 2019 | 1Q2020 | 2Q2020 | 3Q2020 SNEAK PEEK.