BOSKONE 60
By: Joshua Glenn
February 2, 2023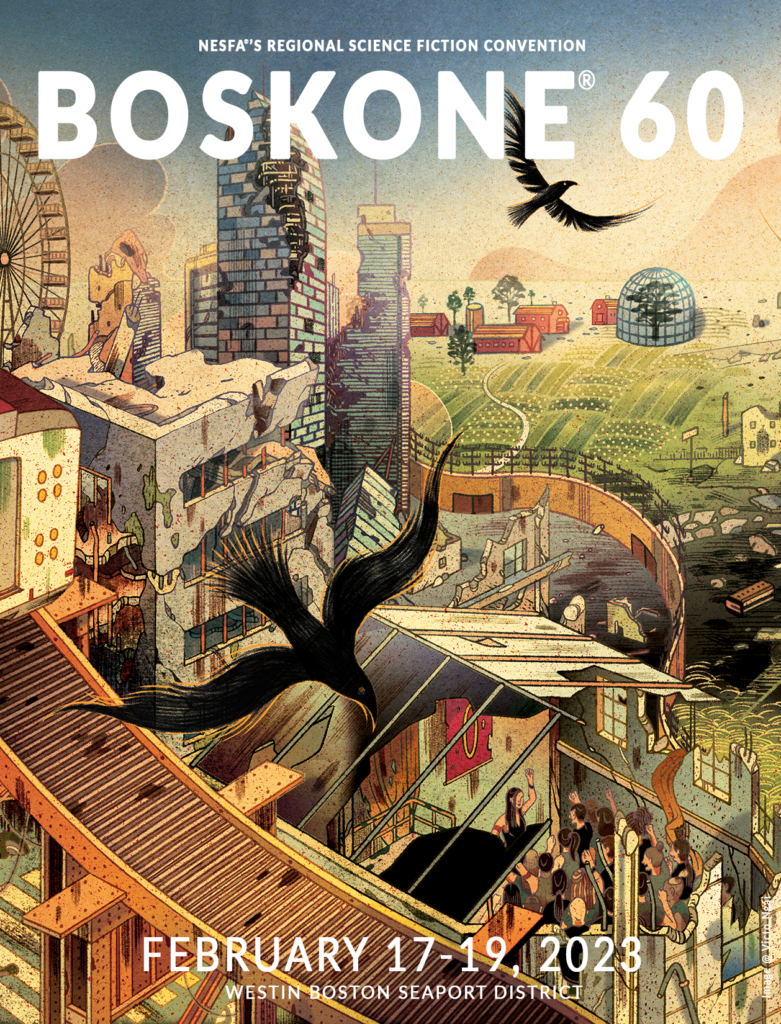 Put on by the New England Science Fiction Association (NESFA), Boskone is an annual science fiction convention, the oldest in New England — celebrating its 60th anniversary in 2023.
This year, Boskone is happening February 17–19, at the Westin Boston Seaport District. If you're attending, I hope you'll join me — at 10 am on Saturday the 18th, at MeetUp 1 in the Galleria — for the "Radium Age SF Discussion Group." It's an informal discussion about proto-sf from c. 1900–1935, and the MIT Press's still-new and rapidly expanding Radium Age series which I've helped launch. Can't wait to do this….
The MIT Press will have a table at the con — hope you'll swing by to take a look at the Radium Age titles and more. I plan to be at the table from 3 pm – 4 pm on Saturday — see you there?
Nalo Hopkinson, Boskone 60's guest of honor, is one of my favorite sf writers. Other favorites sf authors who'll participate in Boskone 60 — either in person or virtually — include Charles Stross and Pat Cadigan (about whose books I've written here at HILOBROW), and P. Djèlí Clark and S.L. Huang (about whose books I'm gearing up to write for HILOBROW; also, both of them are now associated with the MIT Press Radium Age series). HILOBROW friend and Radium Age series advisor Annalee Newitz, meanwhile, will be at Boskone to discuss and read from their new novel The Terraformers, and to participate in a dizzying array of other activities… but they've promised try to show up for the Radium Age discussion too. No promises, but fingers crossed.
*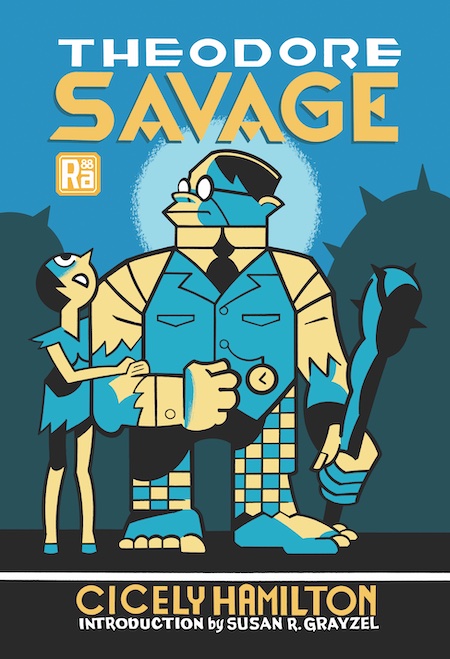 Here's info on forthcoming titles in the Radium Age series, as well as Radium Age proto-sf stories, novels, and poems that we'll serialize and reprint here at HILOBROW during 1Q2023.
Here's info about the Radium Age titles we published in 2022 — including press we received for the titles (and the series), ongoing research conducted here at HILOBROW, and more. And here's even more info about the series, including forthcoming titles not yet officially announced by the MIT Press, our advisory panel, and sneak peeks at Seth's cover art.
***
MORE RADIUM AGE SCI FI ON HILOBROW! RADIUM AGE SERIES from THE MIT PRESS: In-depth info on each book in the series; a sneak peek at what's coming in the months ahead; the secret identity of the series' advisory panel; and more. | RADIUM AGE: TIMELINE: Notes on proto-sf publications and related events from 1900–1935. | RADIUM AGE POETRY: Proto-sf and science-related poetry from 1900–1935. | RADIUM AGE 100: A list (now somewhat outdated) of Josh's 100 favorite proto-sf novels from the genre's emergent Radium Age. HILOBOOKS INTROS: Matthew Battles vs. Jack London's The Scarlet Plague | Matthew De Abaitua vs. Rudyard Kipling's With the Night Mail (and "As Easy as A.B.C.") | Joshua Glenn vs. Arthur Conan Doyle's The Poison Belt | James Parker vs. H. Rider Haggard's When the World Shook | Tom Hodgkinson vs. Edward Shanks's The People of the Ruins | Erik Davis vs. William Hope Hodgson's The Night Land | Astra Taylor vs. J.D. Beresford's Goslings | Annalee Newitz vs. E.V. Odle's The Clockwork Man | Gary Panter vs. Cicely Hamilton's Theodore Savage | Mark Kingwell vs. Muriel Jaeger's The Man with Six Senses | Bruce Sterling vs. Rudyard Kipling's With the Night Mail (Afterword) | Gordon Dahlquist vs. Arthur Conan Doyle's The Poison Belt (Afterword). IO9.COM ESSAYS: | RADIUM AGE SUPERMEN | RADIUM AGE ROBOTS | RADIUM AGE APOCALYPSES | RADIUM AGE TELEPATHS | RADIUM AGE ECO-CATASTROPHES | RADIUM AGE COVER ART | 1912: SF'S BEST YEAR EVER. ONGOING RESEARCH: THE HIGHBROW VIRUS | BATHYBIUS | WAR AND PEACE GAMES | BEGUM ROKEYA | TWILIGHT | THOUGHT FORMS. RADIUM AGE AUTHORS: | J.D. Beresford | Algernon Blackwood | Edgar Rice Burroughs | Karel Čapek | Buster Crabbe | August Derleth | Arthur Conan Doyle | Hugo Gernsback | Charlotte Perkins Gilman | Cicely Hamilton | Hermann Hesse | William Hope Hodgson | Aldous Huxley | Inez Haynes Irwin | Alfred Jarry | Murray Leinster | Gustave Le Rouge | Gaston Leroux | David Lindsay | Jack London | H.P. Lovecraft | A. Merritt | Maureen O'Sullivan | Sax Rohmer | Paul Scheerbart | Upton Sinclair | Clark Ashton Smith | E.E. "Doc" Smith | Olaf Stapledon | John Taine | H.G. Wells | Jack Williamson | Stanisław Ignacy Witkiewicz | S. Fowler Wright | Philip Gordon Wylie | Yevgeny Zamyatin.