1Q2023 RADIUM AGE PREVIEW
By: HILOBROW
January 10, 2023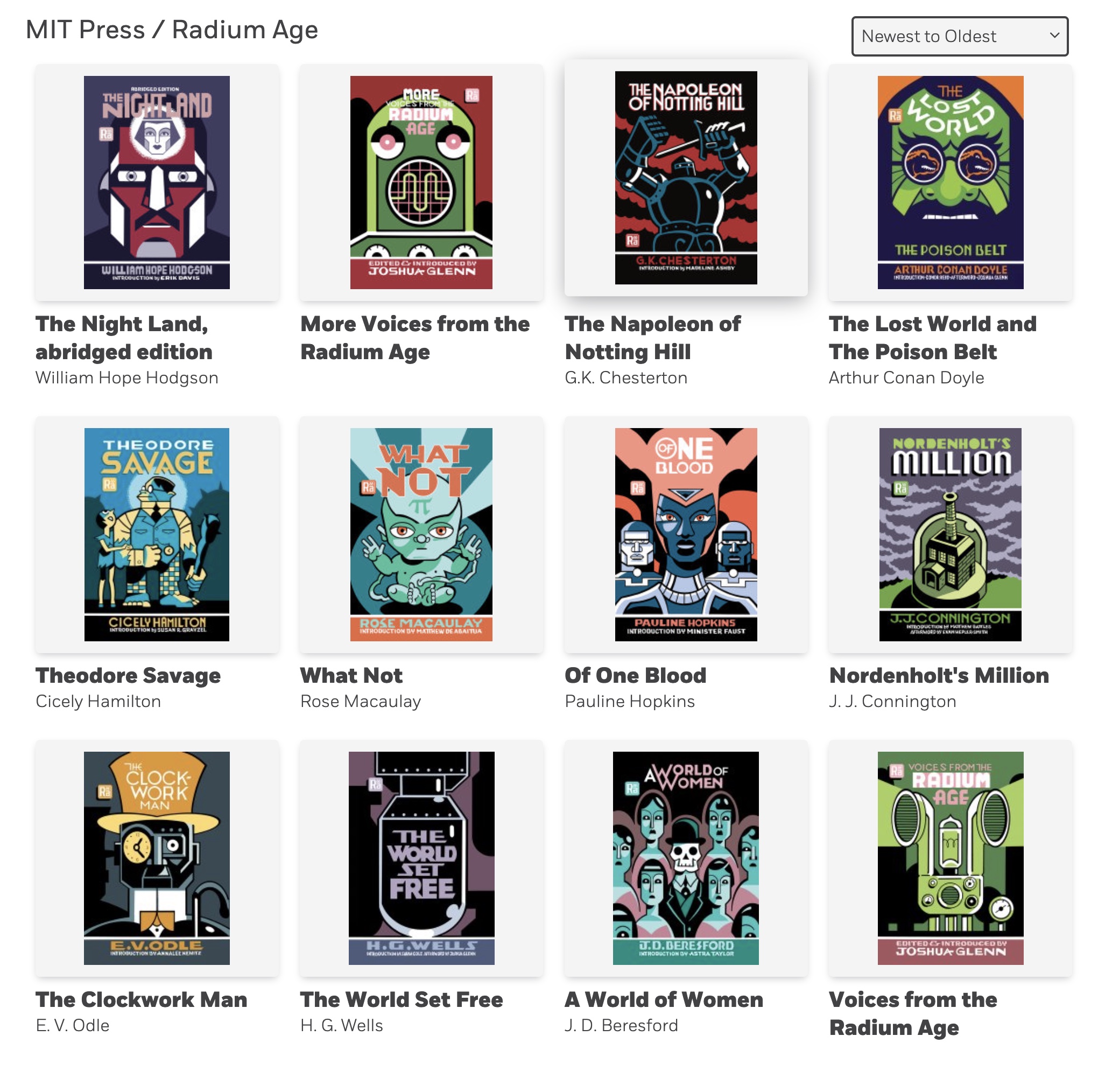 The MIT Press's RADIUM AGE series is a proto-sf reissue project founded (in 2022) and edited by HILOBROW's Josh Glenn.
See this post for a round-up of all 2022 RADIUM AGE titles and publicity.
*
EVENTS
Josh will attend Boskone — the long-running New England science fiction & fantasy convention — from February 17–19. More info to come.
NEW TITLES
During 1Q2023, the RADIUM AGE series will reissue the following titles: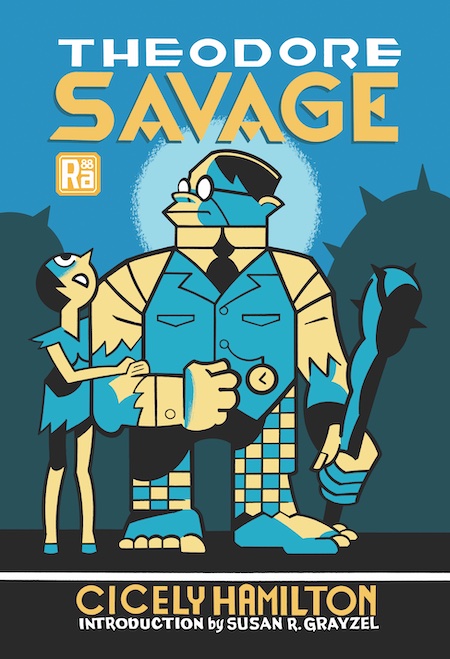 FEBRUARY 7 — Cicely Hamilton's THEODORE SAVAGE (1922), with a new introduction by Susan R. Grayzel. Cover illustration by Seth. "Challenging last century's assumptions about the invulnerability of imperial civilization, Cicely Hamilton's 1922 novel is a grim, swift read — and an argument for pacifism as the first principle of survival." — Nisi Shawl, author of Everfair.
Advance press for MITP's edition of Theodore Savage includes the following…
"The writing is brilliant, nuanced, and deep. No aspect of the hellish aftermath of scientific warfare is unexplored. […] A terrifying and prescient science fiction novel that's unflinching in its portrayal of the fragile scaffolding that supports 'civilized' society. — Foreword
"Hamilton drew on the anxieties and trauma that emerged from the First World War to tell a story of a Europe decimated by war — and to explore how society and gender roles had drastically changed as a result." — Tor.com's list of "Can't Miss Indie Press Speculative Fiction for January and February 2023"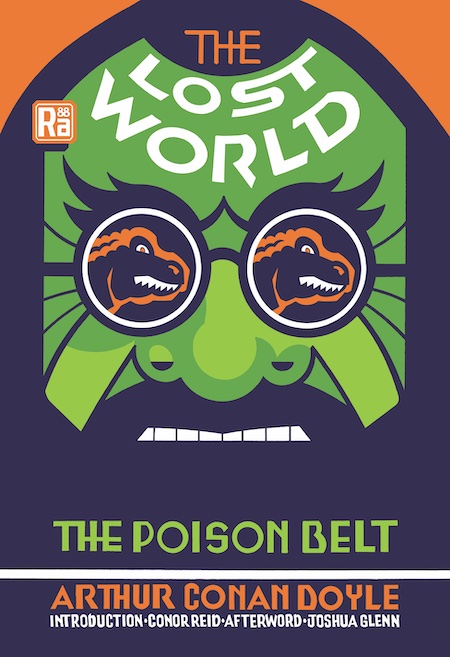 FEBRUARY 21 — Arthur Conan Doyle's THE LOST WORLD AND THE POISON BELT (1912–1913), with a new introduction by Conor Reid and a new afterword by Josh Glenn. Cover illustration by Seth. "The Lost World and The Poison Belt is a wonderful snapshot of the Edwardian scientific mind, both its virtues and its defects." — Katherine Addison, author of The Angel of the Crows.
More info on the RADIUM AGE series here.
SERIALIZATION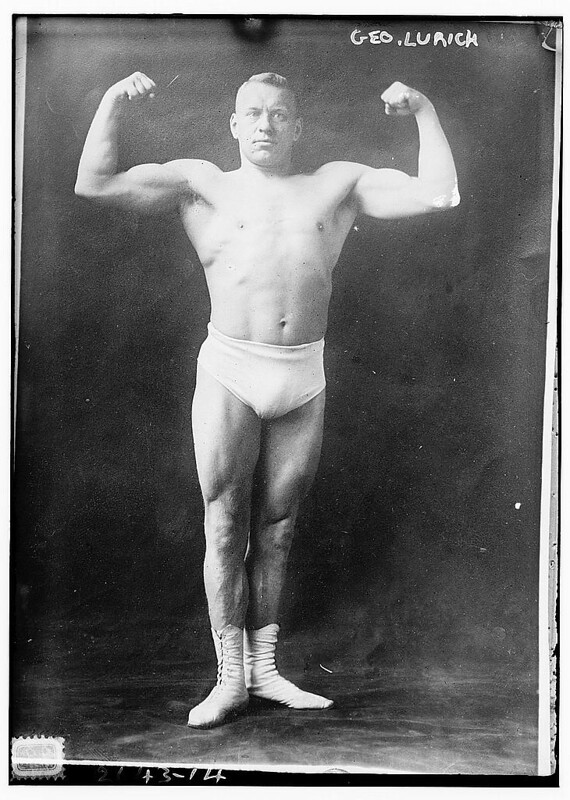 Here at HILOBROW, during 1Q2023 we'll continue to serialize some of Josh's favorite Radium Age proto-sf. Here's the lineup:
Max Brand's The Untamed (1919).
Gertrude M. Barrows's "The Curious Experience of Thomas Dunbar" (1904)
Robert W. Chambers's "The Harbor-Master" (1904)
An excerpt from George Gurdjieff's Beelzebub's Tales to His Grandson (dictated 1924–1927; intended to be the first section of All and Everything)
POETRY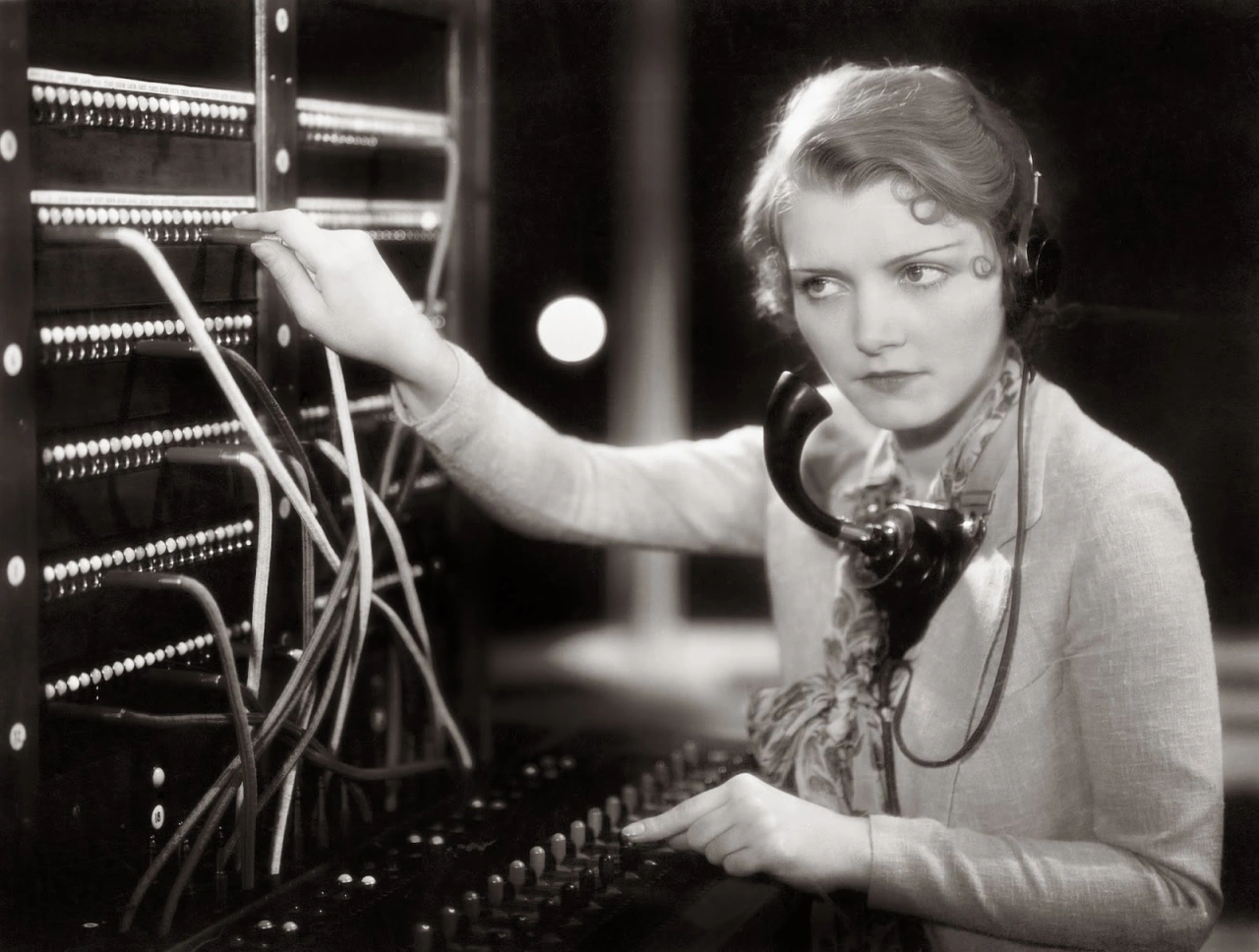 HILOBROW will also publish further installments in the series RADIUM AGE POETRY. Here's the 1Q2023 lineup:
Laurence Binyon's NUMBERS | Frederik Pohl's ELEGY TO A DEAD PLANET: LUNA | F.V. Branford's FAREWELL TO MATHEMATICS | D.H. Lawrence's THE EVENING LAND | Carl Sandburg's MANUAL SYSTEM | Robert Frost's FIRE AND ICE | D.H. Lawrence's THE REVOLUTIONARY | Blaise Cendrar's ORION | Aldous Huxley's FIFTH PHILOSOPHER'S SONG | Charles Buxton Going's THE SONG OF STEEL | Sara Teasdale's "THERE WILL COME SOFT RAINS" | Edith Södergran's ON FOOT I HAD TO…