Rakim
By: Douglas Wolk
January 28, 2010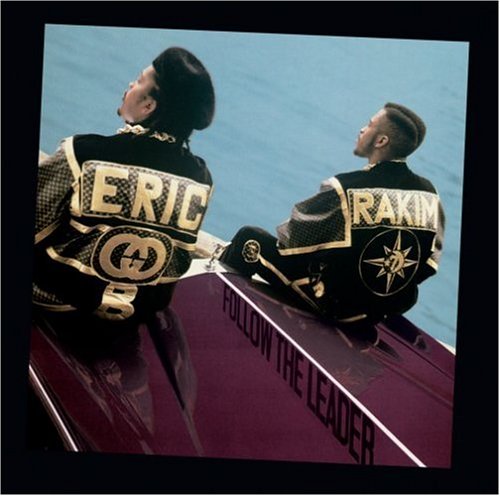 The greatest rapper of all time? That's a contentious one. But if we rephrase it as "most quotable rapper," then there's a shoo-in: William Michael Griffin Jr., the god-on-the-mic better known as RAKIM (born 1968). A brilliant rhymer with a liquid-nitrogen flow, he's the man who coined or popularized "it's been a long time/I shouldn't'a left you," "pump up the volume," "this is how it should be done," "light 'em up, blow 'em out like candles," "show and prove," "microphone fiend," "constant elevation," "it ain't where ya from, it's where ya at," and the hip-hop use of "manifest" and "peace" — in the same song. (That would be 1987's "I Know You Got Soul," whose Bobby Byrd sample also did a lot to popularize James Brown-produced samples in hip hop, although maybe Rakim's DJ partner Eric B. had more to do with that.) The R's post-B. career has been spotty at best: the one great song he's appeared on in the last decade and a half was Truth Hurts' "Addicted," and he started his verse on that one by quoting his own "Paid In Full." But if anyone's entitled to say "thinking of a master plan," he is.
***
HIP HOP ON HILOBROW: HERC YOUR ENTHUSIASM series (25 posts about old-school hip hop) | DJ Kool Herc | Gil Scott-Heron | Slick Rick | Darryl "D.M.C." McDaniels | Afrika Bambaataa | Biz Markie | U-God | Slug | Adam Yauch | Ghostface Killah | DJ Run | Flavor Flav | Scott La Rock | GZA | Schoolly D | Aesop Rock | Terminator X | Notorious B.I.G. | Melle Mel | Doug E. Fresh | Kool Keith | Rick Rubin | Rakim | Ol' Dirty Bastard | Madlib | Talib Kweli | Danger Mouse | Kool Moe Dee | Chuck D | Dizzee Rascal | RZA | Cee-Lo Green | Best Ever Clean Hip Hop
Each day, HILOBROW pays tribute to one of our favorite high-, low-, no-, or hilobrow heroes on that person's birthday.
READ MORE about the Reconstructionist Generation (1964-73).