U-God
By: Tom Nealon
November 11, 2012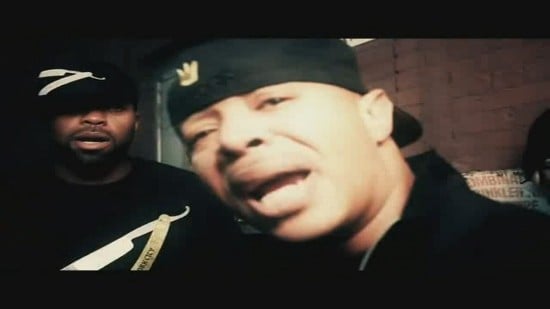 If there was one Wu-Tang member who was consistently at the wrong place at the right time, the wrong guy for the right moment, it was U-GOD (Lamont Jody Hawkins, AKA Golden Arms, born 1970). Though a founding member of the Clan, because he spent eight months of 1992 in jail for a controlled substance charge, U-God was reduced to little more than a few background vocals and an intro on Enter the Wu-Tang (36 Chambers), and his career never recovered. Unable to get a record deal like the other members, his record Golden Arms Redemption belatedly came out on RZA's label (but with somewhat equivocal help from RZA) in 1999, and was only modestly successful at avoiding being labeled a failure. Jazz-Rap had petered out a few years before, so the most successful tracks, the terrific Marvin Gaye-sampling Bizarre and the much underplayed Soul Dazzle, failed to get anyone very excited and — more crucially — failed to convince anyone that U-God's smooth baritone was a natural match for funk. Even 2009's surprisingly great Wu-Tang succeeds largely by rubbing some funk (and some Method Man) on it. His ongoing beef with RZA over royalties that repeatedly rises up at the least opportune times has done little to give voice to his perpetually muffled brilliance.
***
HIP HOP ON HILOBROW: HERC YOUR ENTHUSIASM series (25 posts about old-school hip hop) | DJ Kool Herc | Gil Scott-Heron | Slick Rick | Darryl "D.M.C." McDaniels | Afrika Bambaataa | Biz Markie | U-God | Slug | Adam Yauch | Ghostface Killah | DJ Run | Flavor Flav | Scott La Rock | GZA | Schoolly D | Aesop Rock | Terminator X | Notorious B.I.G. | Melle Mel | Doug E. Fresh | Kool Keith | Rick Rubin | Rakim | Ol' Dirty Bastard | Madlib | Talib Kweli | Danger Mouse | Kool Moe Dee | Chuck D | Dizzee Rascal | RZA | Cee-Lo Green | Best Ever Clean Hip Hop
ALSO ON HILOBROW: RZA | Ghostface Killah | Ol' Dirty Bastard
On his or her birthday, HiLobrow irregularly pays tribute to one of our high-, low-, no-, or hilobrow heroes. Also born this date: Hans Magnus Enzensberger and Carlos Fuentes.
READ MORE about members of the Reconstructionist Generation (1964–1973).