Spike Jonze
By: David Smay
October 22, 2012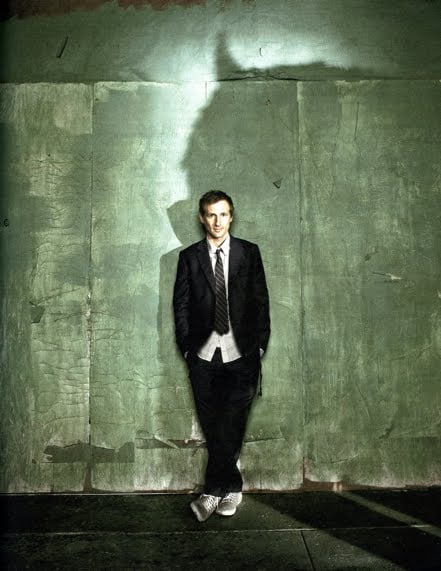 Francis Ford Coppola's ex-son-in-law began his career leading a BMX Bike team before graduating to become the greatest skateboard video artist of his day. A niche superlative to be sure, but it's important to remember that SPIKE JONZE's (Adam Spiegel, born 1969) aesthetic comes from a culture of tricks and stunts and epic abrasions. He was nicknamed after the musician Spike Jones, and like his namesake he combines a rare mastery of formal excellence and pure anarchy. The same pranksterism that spawned Jackass (which he produces) drove his revolutionary "Praise You" video for Fatboy Slim. Like a manic lovechild out of Dada and skate culture, Spike dissects the functional machinery of film illusion and transposes it onto the most mundane settings: wire-work, Christopher Walken and hotel anomie erupting into Fatboy Slim's "Weapon of Choice"; MGM's patented crane shots lifting grimy autobody shops into dazzling spectacle in Bjork's "It's Oh So Quiet." Jonze work has that sense that wondrous things are constantly pressing against the seams of the everyday, splitting through at the least opportunity. Coupled with Charlie Kaufman's scripts his films take that dangerous sense of play into more cerebral, metafictional games. He may have come out of the same culture that created Extreme Sports, but his heart lies with formal anarchists like Laurence Sterne, Donald Bartheleme and Borges.
Sonic Youth video by Spike, featuring Spike and Jason Lee skating:
***
On his or her birthday, HiLobrow irregularly pays tribute to one of our high-, low-, no-, or hilobrow heroes. Also born this date: Curly Howard and Stiv Bators.
READ MORE about members of the Reconstructionist Generation (1964–1973).