Jerome K. Jerome
By: Robert Wringham
May 2, 2012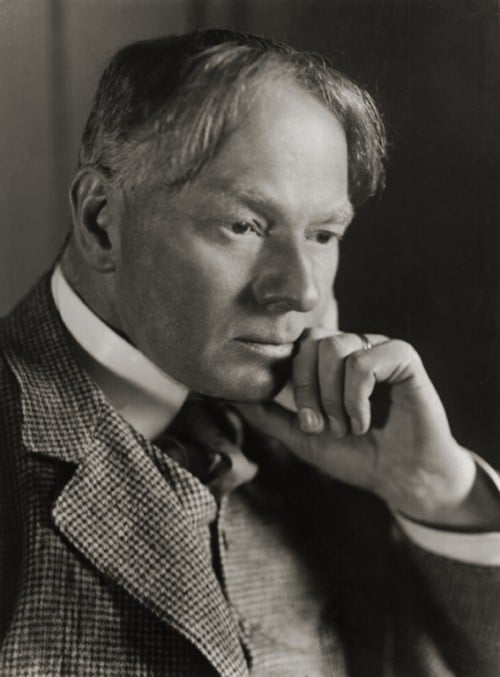 "Ah! How delicious it is to turn over and go to sleep again, 'just for five minutes'. Is there any human being, I wonder, besides the hero of a Sunday-school 'tale for boys', who ever gets up willingly?" So asked JEROME K. JEROME (1859-1927), author of Three Men in a Boat, one of the masterpieces of English comic novels. This witty story about a trio of buoyant hypochondriacs was so popular in its time that it lead to a fifty percent increase in registered boats on the Thames; it inspired the styles of numerous later humorists, and to this day has never fallen out of print. Jerome's earlier work, Idle Thoughts of an Idle Fellow, a collection of gentle and naughty essays on the subject of idling and related topics (including love, melancholia, poverty, deportment, and aspiration – or rather one's lack of it), is something of an inadvertent manifesto against today's tiresome inclination toward workaholia and the general sense of tedium vitae that comes with office life and daily commutes. As Dickon Edwards notes in his afterword to the splendid 2004 Snowbooks edition, Idle Thoughts is more of an 'audience with' affair than a collection of essays; that is, you feel solidly in Jerome's company throughout. The rich but laid-back flavour of the volume is probably summed up by Jerome's dedicating the book to his fastest friend in idling: his pipe. Today's life and literature could use more of Jerome's kind of playful dignity and generous humour.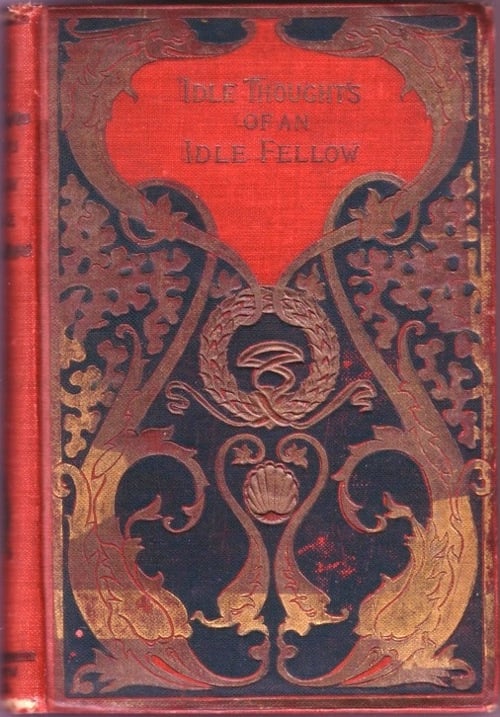 ***
HUMORISTS at HILOBROW: Michael O'Donoghue | Jemaine Clement | Andy Kaufman | Danny Kaye | George Ade | Jimmy Durante | Jack Benny | Aziz Ansari | Don Rickles | Godfrey Cambridge | Eric Idle | David Cross | Stewart Lee | Samuel Beckett | Jerry Lewis | Joanna Lumley | Jerome K. Jerome | Phil Silvers | Edward Lear | Tony Hancock | George Carlin | Stephen Colbert | Tina Fey | Keith Allen | Russell Brand | Michael Cera | Stan Laurel | Ricky Gervais | Gilda Radner | Larry David | Chris Pontius | Dave Chappelle | Jimmy Finlayson | Paul Reubens | Peter Sellers | Buster Keaton | Flann O'Brien | Lenny Bruce | Sacha Baron Cohen | Steve Coogan | PG Wodehouse | A.J. Liebling | Curly Howard | Fran Lebowitz | Charlie Kaufman | Stephen Merchant | Richard Pryor | James Thurber | Bill Hicks | ALSO: Comedy and the Death of God
On his or her birthday, HiLobrow irregularly pays tribute to one of our high-, low-, no-, or hilobrow heroes. Also born this date: EE Doc Smith, Athanasius Kircher, and The Rock.
READ MORE about members of the Plutonian Generation (1854-63).