Joey Ramone
By: Mimi Lipson
May 19, 2009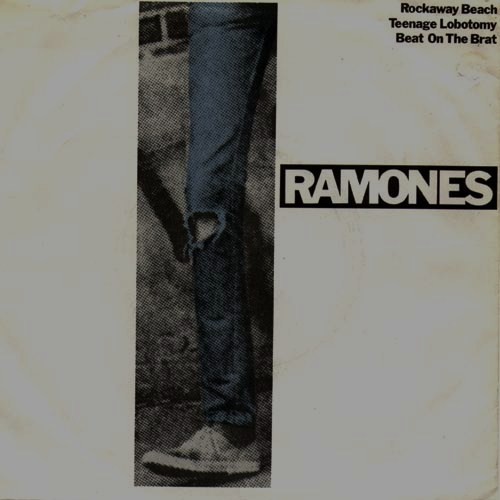 Look at the way people describe JOEY RAMONE's (1951-2001) voice: "bleat," "snarl," "hiccup." Would they say the same about Ronnie Spector? His voice was honest, plangent… it was bliss. He left us too soon, yes, but was it a shock? Not really. He was a fragile Ramone — a romantic, brokenhearted Ramone. We secretly favored the sweet love songs, and we were gratified to learn that he did, too. We cry for our teenage selves when we listen to "I Wanna Be Your Boyfriend." We're listening to it right now.
PUNK, POST-PUNK & ALTERNATIVE on HILOBROW: Joey Ramone | Dez Cadena | Jello Biafra | HR | Mike Watt | Vivienne Westwood | Iggy Pop | D. Boon | John Lydon | Henry Rollins | Palmolive | Plastic Bertrand | Kira Roessler | Lisa Carver | Frank Black | Ari Up | Gary Panter | Mike Watt | Ian Curtis | Paul Simonon | Darby Crash | Penelope Houston | Exene Cervenka | Sid Vicious | Andrew Eldritch | Kate Pierson | Richard Hell | Paul Westerberg | Lux Interior | Ian Dury | Stiv Bators | Tom Verlaine | Colin Newman | Johnny Thunders | Poison Ivy | Green Gartside | Lydia Lunch | Mark E. Smith | David Byrne | Debbie Harry | Captain Sensible | Mark Mothersbaugh | Kim Gordon | ALSO: The Original Generation X (1954–1963) and the birth of DIY | The Original Stooge | Origin of the Pogo | Shocking Blocking: Rock'n'Roll High School | Punk fanzines from the 1970s | Post-Punk and New Wave on HiLobrow
***
On his or her birthday, HiLobrow irregularly pays tribute to one of our high-, low-, no-, or hilobrow heroes. Also born this date: Pete Townshend,
André the Giant.
READ MORE about members of the Blank Generation (1944-53).