Debbie Harry
By: Joshua Glenn
July 1, 2010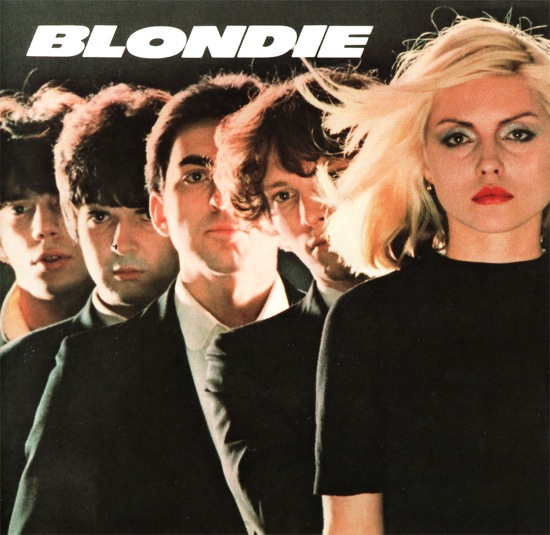 In the liminal year 1974, DEBBIE HARRY (born 1945) and boyfriend Chris Stein formed a pioneering New Wave band; after a few personnel changes, the lineup was named Blondie — because that's what jerks yelled at Harry from their cars. Like fellow CBGB's denizen Richard Hell, Harry is a Boomer refusenik — a member of what Hell called the "_____ Generation." Inspired, no doubt, by her career trajectory as a waitress at Max's Kansas City, a Dunkin' Donuts zombie, a dancer in a soulless New Jersey club, and a Playboy Bunny, as Blondie's frontwoman Harry invented and adopted a "____" persona: a glamorous goner, a sci-fi pod-person or fembot, a hypnotized drone. Does this self-protective, elusive strategy make her a nobrow or a hilobrow? "Even when [Harry is] portraying a character consummately obnoxious and spaced-out," Rolling Stone said in its otherwise harsh review of the band's first album, "there is a wink of awareness that is comforting and amusing yet never condescending." So: the latter, perhaps. Either way, punk and New Wave's affected blankness was a reaction against and antidote to the impressionable rockist sentimentality of Boomers.
***
PUNK, POST-PUNK & ALTERNATIVE on HILOBROW: Joey Ramone | Dez Cadena | Jello Biafra | HR | Mike Watt | Vivienne Westwood | Iggy Pop | D. Boon | John Lydon | Henry Rollins | Palmolive | Plastic Bertrand | Kira Roessler | Lisa Carver | Frank Black | Ari Up | Gary Panter | Mike Watt | Ian Curtis | Paul Simonon | Darby Crash | Penelope Houston | Exene Cervenka | Sid Vicious | Andrew Eldritch | Kate Pierson | Richard Hell | Paul Westerberg | Lux Interior | Ian Dury | Stiv Bators | Tom Verlaine | Colin Newman | Johnny Thunders | Poison Ivy | Green Gartside | Lydia Lunch | Mark E. Smith | David Byrne | Debbie Harry | Captain Sensible | Mark Mothersbaugh | Kim Gordon | ALSO: The Original Generation X (1954–1963) and the birth of DIY | The Original Stooge | Origin of the Pogo | Shocking Blocking: Rock'n'Roll High School | Punk fanzines from the 1970s | Post-Punk and New Wave on HiLobrow
On his or her birthday, HiLobrow irregularly pays tribute to one of our high-, low-, no-, or hilobrow heroes. Also born this date: Yellow Kid Weil, James M. Cain.
READ MORE about members of the Blank Generation (1944-53).