John Lydon
By: Adam McGovern
January 31, 2012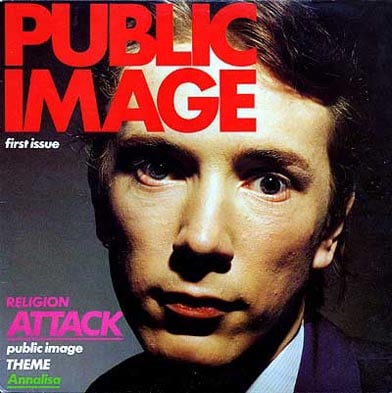 Like a walking mandala in the trappings of a classic Romantic casualty, JOHN LYDON (born 1956) tears down everything that ever made him successful and his followers happy, so there's no place for anything but what's utterly new. Survival is not what we want from pop novelties and uncomfortable voices, so that's exactly what Lydon has worked at for more than 30 years. The Sex Pistols were a scandal, but when that became what was expected, the ex-Johnny Rotten went on confounding the "public image" of himself, giving that name to his next band — which he declared was not a band but a corporation. He lurched from the Pistols' cataclysmic tune-core to PiL's somber art-grumble, to a run as renegade pundit and alternative intellectual, and back to the Pistols when it was time for the ideal of a perfect young death to be pissed on by happier, wiser, angry old men. The sacrifice Lydon makes for his art is not his life or self (he's the healthiest of egos, by which I mean an honest one), but his illusions and yours. He clears away the worship that can cloud minds on either side of the stage; his life may be a work of art but none of it is an act.
***
PUNK, POST-PUNK & ALTERNATIVE on HILOBROW: Joey Ramone | Dez Cadena | Jello Biafra | HR | Mike Watt | Vivienne Westwood | Iggy Pop | D. Boon | John Lydon | Henry Rollins | Palmolive | Plastic Bertrand | Kira Roessler | Lisa Carver | Frank Black | Ari Up | Gary Panter | Mike Watt | Ian Curtis | Paul Simonon | Darby Crash | Penelope Houston | Exene Cervenka | Sid Vicious | Andrew Eldritch | Kate Pierson | Richard Hell | Paul Westerberg | Lux Interior | Ian Dury | Stiv Bators | Tom Verlaine | Colin Newman | Johnny Thunders | Poison Ivy | Green Gartside | Lydia Lunch | Mark E. Smith | David Byrne | Debbie Harry | Captain Sensible | Mark Mothersbaugh | Kim Gordon | ALSO: The Original Generation X (1954–1963) and the birth of DIY | The Original Stooge | Origin of the Pogo | Shocking Blocking: Rock'n'Roll High School | Punk fanzines from the 1970s | Post-Punk and New Wave on HiLobrow
On his or her birthday, HiLobrow irregularly pays tribute to one of our high-, low-, no-, or hilobrow heroes. Also born this date: Carol Channing and Grant Morrison.
READ MORE about members of the Original Generation X (1954-63).