Tom Verlaine
By: Franklin Bruno
December 13, 2009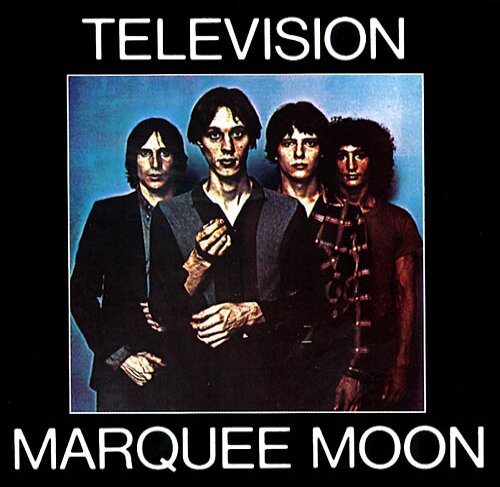 What musician has been more unfairly burdened with expectations set by his early work than TOM VERLAINE (Thomas Miller, born 1949)? His band Television's 1977 debut Marquee Moon — especially Verlaine's solo flight on its ten-minute title track — cemented the boarding-school runaway's place as the CBGB scene's reigning guitar wizard. Television broke up before the release of their second album (though they've reformed sporadically since 1992), and Verlaine's ensuing solo career has too often been filed under "promise unfulfilled," when it hasn't been roundly ignored. Though Verlaine has never truly pulled a Prospero — all his albums include expansive improvisations — he's often placed his formidable technique and wonky attention to timbre at the service of structure and texture, to the consternation of listeners slavering for the second coming of punk's answer to Jerry Garcia. An underrated songwriter, Verlaine consistently plays the Symbolist epiphanies his adopted name suggests against tropes and forms drawn from rock'n'roll's trashiest subgenres: surf, garage, '50s nonsense ("Lindi-Lu," "Shingaling"). 2006's diffidently titled Songs and Other Things, Verlaine's first vocal album in sixteen years, found him just where he's been for much of the last thirty, effortlessly if enigmatically balanced between lyricism and reticence.
***
PUNK, POST-PUNK & ALTERNATIVE on HILOBROW: Joey Ramone | Dez Cadena | Jello Biafra | HR | Mike Watt | Vivienne Westwood | Iggy Pop | D. Boon | John Lydon | Henry Rollins | Palmolive | Plastic Bertrand | Kira Roessler | Lisa Carver | Frank Black | Ari Up | Gary Panter | Mike Watt | Ian Curtis | Paul Simonon | Darby Crash | Penelope Houston | Exene Cervenka | Sid Vicious | Andrew Eldritch | Kate Pierson | Richard Hell | Paul Westerberg | Lux Interior | Ian Dury | Stiv Bators | Tom Verlaine | Colin Newman | Johnny Thunders | Poison Ivy | Green Gartside | Lydia Lunch | Mark E. Smith | David Byrne | Debbie Harry | Captain Sensible | Mark Mothersbaugh | Kim Gordon | ALSO: The Original Generation X (1954–1963) and the birth of DIY | The Original Stooge | Origin of the Pogo | Shocking Blocking: Rock'n'Roll High School | Punk fanzines from the 1970s | Post-Punk and New Wave on HiLobrow
On his or her birthday, HiLobrow irregularly pays tribute to one of our high-, low-, no-, or hilobrow heroes. Also born this date: Junkyard Dog.
READ MORE about members of the Blank Generation (1944-53).