Dez Cadena
By: James Parker
June 2, 2009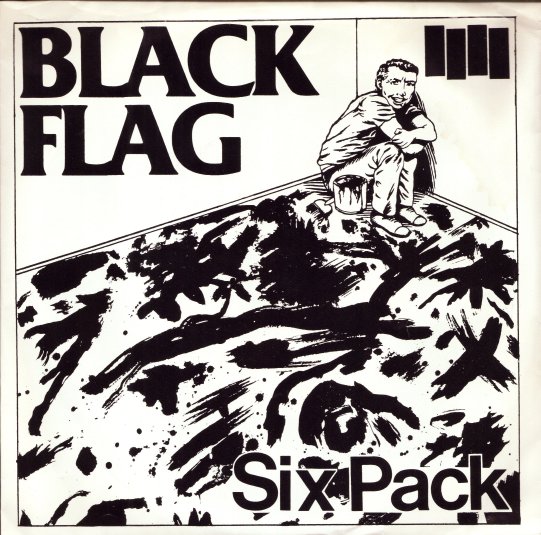 In the endless metamorphoses of Black Flag, it fell to DEZ CADENA (born 1961), son of a West Coast jazz producer, to be the band's third lead singer, and then its first second guitarist. To both tasks he brought a weight of soul and a purity of intent that were the definition of Black Flag's early years: hoarse, skinny, and existential as a frontman ("Just around the corner, there's a bed of cold pave-ment, waitin' for meeeeee….!!!!"), he switched to guitar upon the arrival of Henry Rollins and immediately added a dimension of almost limitless solemnity to the sonic brainstorms of Greg Ginn. There's a lost-gospel feel to this brief five-man incarnation of Black Flag: scantily recorded, its heaviness is best commemorated on YouTube clips wherein you can also admire Dez's beautiful and punk-enraging long hair.
PUNK, POST-PUNK & ALTERNATIVE on HILOBROW: Joey Ramone | Dez Cadena | Jello Biafra | HR | Mike Watt | Vivienne Westwood | Iggy Pop | D. Boon | John Lydon | Henry Rollins | Palmolive | Plastic Bertrand | Kira Roessler | Lisa Carver | Frank Black | Ari Up | Gary Panter | Mike Watt | Ian Curtis | Paul Simonon | Darby Crash | Penelope Houston | Exene Cervenka | Sid Vicious | Andrew Eldritch | Kate Pierson | Richard Hell | Paul Westerberg | Lux Interior | Ian Dury | Stiv Bators | Tom Verlaine | Colin Newman | Johnny Thunders | Poison Ivy | Green Gartside | Lydia Lunch | Mark E. Smith | David Byrne | Debbie Harry | Captain Sensible | Mark Mothersbaugh | Kim Gordon | ALSO: The Original Generation X (1954–1963) and the birth of DIY | The Original Stooge | Origin of the Pogo | Shocking Blocking: Rock'n'Roll High School | Punk fanzines from the 1970s | Post-Punk and New Wave on HiLobrow
***
On his or her birthday, HiLobrow irregularly pays tribute to one of our high-, low-, no-, or hilobrow heroes. Also born this date: | Keith Allen |
READ MORE about members of the Original Generation X (1954–1963).