LATE ADULTHOOD
By: Joshua Glenn
September 27, 2023
One in a series of posts elaborating on Josh Glenn's TEN STAGES OF MAN hypothesis — as first floated in January.
TEN STAGES OF MAN: CHILDHOOD 00–03: PROTO-CHILDHOOD | 04–13: EARLY & MID-CHILDHOOD | 14–23: MID- & LATE CHILDHOOD / "TEENS." ADULTHOOD 24–33: EARLY ADULTHOOD / "TWENTIES" | 34–43: MID-ADULTHOOD / "THIRTIES" | 44–53: LATE ADULTHOOD / "FORTIES." MIDDLE AGE 54–63: EARLY MIDDLE AGE / "FIFTIES" | 64–73: MID-MIDDLE AGE / "SIXTIES" | 74–83: LATE MIDDLE AGE / "SEVENTIES." OLD AGE 84 & up: OLD AGE / "EIGHTIES" & up.
---
What follows are preliminary observations and autobiographical data. I'll continue to update this post, and we'll see if it coheres into something like a theory.
---
44–53
LATE ADULTHOOD
"FORTIES"
---
We have been led to believe that "middle age" generally begins when you turn 40, and ends when you turn 60. At one time, perhaps, this was the case! But it is not the case any longer. One's "forties" (44–53; not to be confused with one's calendrical 40s) are not even "early middle age" — a stage that according to my life-stage scheme won't begin until 54. So those of you about to turn 40, rejoice! You won't become middle-aged for another decade and a half.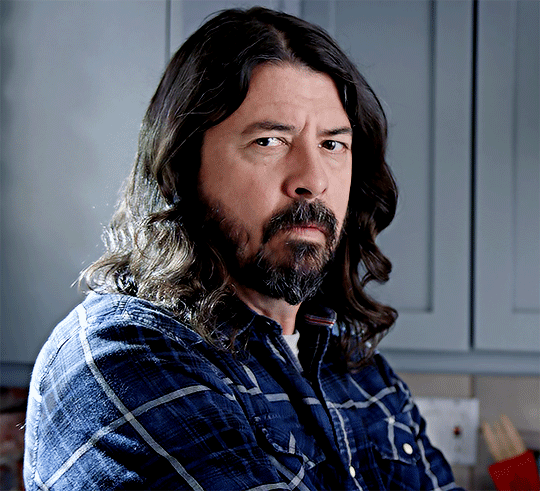 Your forties are, in my life-stage scheme, the third and final phase of "adulthood." (Middle Age is a post-adulthood macro-stage in my scheme. The majority of middle-aged people, then, are no longer "adulting" — at least, not in the same way they were from ages 24–53. We'll get to that….) The final phase of Adulthood is a time during one which one typically continues to gain expertise in certain fields and becomes able to understand problems and find solutions with greater efficiency than before. It can also be a time of becoming more realistic about possibilities in life previously considered; of recognizing the difference between what is possible and what is likely. "Wisdom" is the word I'm seeking.
The psychologist Daniel Levinson, one of the founders of the field of positive adult development, describes ages 45-on as the "Restabilization, into Late Adulthood" phase. He and I agree that there's a life stage that begins around 44/45, that is to say, but whereas he seems to believe (though he doesn't use the term) that this is "middle age," I disagree. A person aged 44–53 is indeed "restabilizing," which I understand to mean: preparing to enter a new macro-stage. While Levinson claims the macro-stage Old Age (which he calls "Late Adulthood") is what's coming up next, in my scheme what's next is the macro-stage Middle Age.
PS: Also see this study of "Life satisfaction across four stages of adult life" published in 1980 by The International Journal of Aging and Human Development. The study's authors claim that ages 45–64 are a stage best described as Late Middle Age. While I agree that there is a life stage that begins around 44/45, and a life stage that ends around 63/64, in my scheme these are two distinct stages. And of course I disagree that anyone aged 44–53 is middle-aged; the macro-stage Middle Age doesn't even begin until halfway through this study's 45–64 stage, so a person aged 54–63 certainly isn't "late" middle age. But note that this study is from 40 years ago — did middle age happen earlier then? I can't say — my study isn't a diachronic one.
*

Let's get physical, for a moment.
Although 44–53 isn't middle age, it is without question a phase of uncool bodily changes. The pitch of your voice will change as muscles and tissues in the larynx and vocal cords shrink, thin, and stiffen. In addition to wrinkles, you'll likely notice sagging on your jawline, underneath your eyes, even on your nose and ears. Sarcopenia, or age-related muscle loss and weakness, begins around age 30 — but because it moves slowly, at a rate of 3-5% of one's muscle mass each decade — you don't really notice it until your forties.
During the five years on either side of age 50, women will typically experience menopause. Men lose testosterone, and women lose estrogen and testosterone, during Late Adulthood — making it hard to sleep, and hard to lose weight; making you irritable and anxious; and lowering your libido. Your hair will thin out. Mitochondrial decline will impact your cells' ability to perform at optimal levels, manifesting in everything from constant fatigue to a weakened immune system. Whee!
*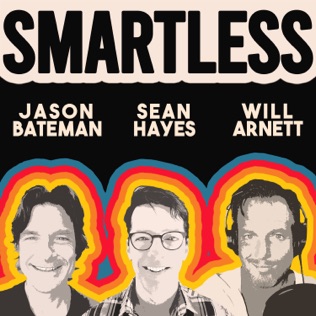 Younger members of the Reconstructionist (1964–1973), and older members of the Revivalist (1974–1982) generations are currently in this stage of life.
Who's in the 44–53 stage of life now? On the older end, as of this writing, we find folks like Zach Galifianakis, Matthew McConaughey, Paul Rudd, Tina Fey, Will Arnett, Matt Damon, Minnie Driver, Ethan Hawke, Padma Lakshmi, Queen Latifah, Sacha Baron Cohen, Snoop Dogg, Johnny Knoxville, Method Man, Sofia Coppola, Jon Hamm, Ewan McGregor, Mark Wahlberg, Cat Power, Mia Hamm, Alyssa Milano, Gwyneth Paltrow, The Rock, etc. Approaching middle age? For sure! Middle-aged? Almost, but not just yet.
Jennifer Aniston, Wes Anderson, Dave Grohl, Kathleen Hanna, Trey Parker, the RZA, and Cate Blanchett, however, are well-known figures who in recent months have turned 54. A couple of years younger than yours truly, they've recently joined me in the Early Middle Age stage.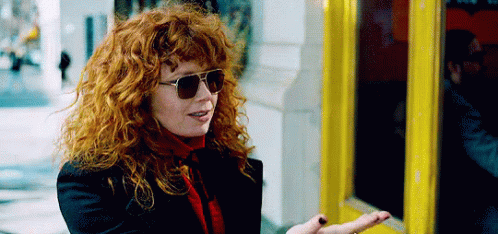 On the younger end of this 44–53 stage? Here we find folks born in 1978 and 1979, who are just now beginning their transition into Late Adulthood. For example: Bill Hader, Rachel McAdams, Ashton Kutcher, James Franco, John Legend, Andy Samberg, John Krasinski, Chris Pratt, Kevin Hart, Claire Danes, Rosario Dawson, Norah Jones, Mindy Kaling, and the great Natasha Lyonne. Although they no doubt believe they've entered middle age, in fact they have a decade to go. Keep an eye on these figures over the next couple of years — let's see how well or poorly they navigate the transition out of Mid-Adulthood and into Late Adulthood.
Here's a longer list of Reconstructionists. And here's a longer list of Revivalists.
*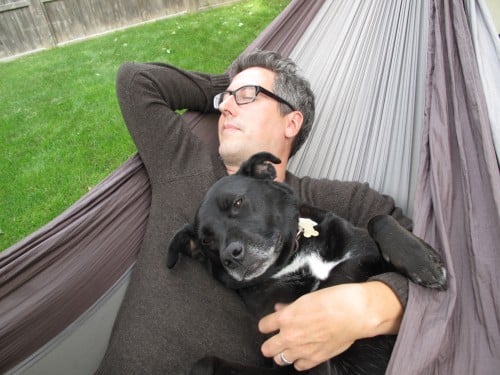 Me, I'm an older Reconstructionist. As I write this, I'm about to turn 56 — i.e., I'm a couple if years into the first stage of the Middle Age macro-stage.
Looking back on the Late Adulthood life stage that I've left behind fairly recently, I can see now that the "cusp" years of 2011–2012 (I turned 44 in October 2011), was indeed a transitional moment. A lot of things were in progress, yet at the time I couldn't discern a clear path forward. However, by the end of Mid-Adulthood (ages 34–43), I can now see that I'd set myself up pretty well to transition into Late Adulthood. Which is to say that pretty much everything that would occupy my time and attention during Late Adulthood (2012–2021, for me) was "seeded" by the time I left Mid-Adulthood.
*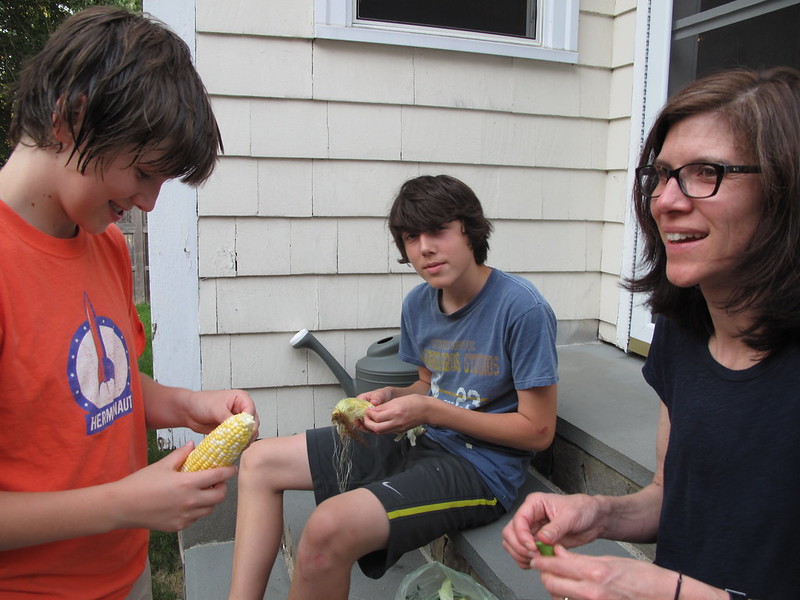 I remained very involved with parenting throughout Late Adulthood. My son Sam turned 13 and Max turned 11 just as this stage began for me. That is to say, they were nearing the end of Mid-Childhood, and getting ready to enter Late Childhood. (These are a single stage, in my scheme.) By the end of this stage, my sons would be 23 and 21! Late adulthood, for many parents, is about overseeing and negotiating the transformation of a gemeinschaft-like family structure into a gesellschaft-like family structure. As your children individuate and seek out family-like structures among their peers, the warp and weft of your family must stretch to accommodate them. In our own family, one way we processed this evolution was to begin to describe ourselves as more of a "tribe" than a family — loving, mutually supportive, etc., but without so many rules and obligations. All very healthy and normal, but kinda sad too.
I loved every moment of parenting during both Mid-Adulthood and Late Adulthood. And I'm still parenting… more on Early Middle Age parenting (which can involve "parenting" one's parents, too) next time around.
*
If Mid-Adulthood was about hustling, for me, late adulthood was a different thing. As Nas puts it so well: "I used to hustle / Now all I do is relax and strive." Late Adulthood involves hard work — whereas Middle Age is when one begins to slow down — but it's hard work in a groove, where one feels confident in one's abilities, expertise, judgment. Below, in no particular order, are examples of what I mean.
*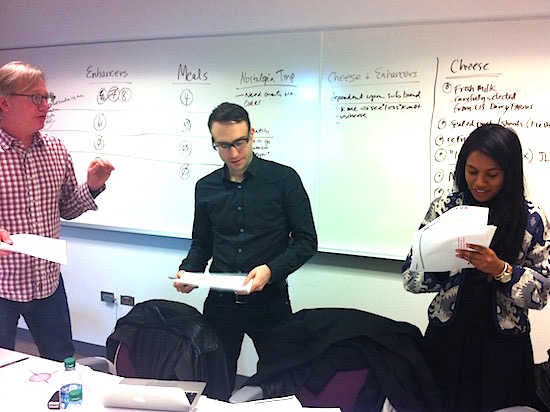 In 2012, as my Late Adulthood began, I was doing commercial semiotic analysis as a freelancer. (Before that, I did business as King Mixer LLC.) Things briefly slowed down for me in 2013, because I'd stopped working on retainer for the UK agency Space Doctors. In 2014, though, I'd team up with Ron Rentel, head of the innovation and brand-building agency Consumer Eyes — to form a new agency, SEMIOVOX. Ron is an excellent salesman and project co-lead; this collaboration has kept us both busy for a decade now.
SEMIOVOX has conducted analyses for a wide variety of world-class brands and businesses, including: The Coca-Cola Company, Unilever, Colgate, TIAA-CREF, Tide, Prudential, Clif Bar, Tylenol, Tabasco, Blue Diamond, Miller Coors, Rachel Ray Nutrish, Gallo, Grand Marnier, Moet Hennessy, Trident, Wrigley, Pure Leaf, SC Johnson, Yellow Tail, Lipton, Kraft, Toyota, Nokia, MINI Cooper, Applegate, the Aspen Institute, L'Oréal, Vitamin Shoppe, and Ferrero Rocher. Here are a couple of updates on recent projects.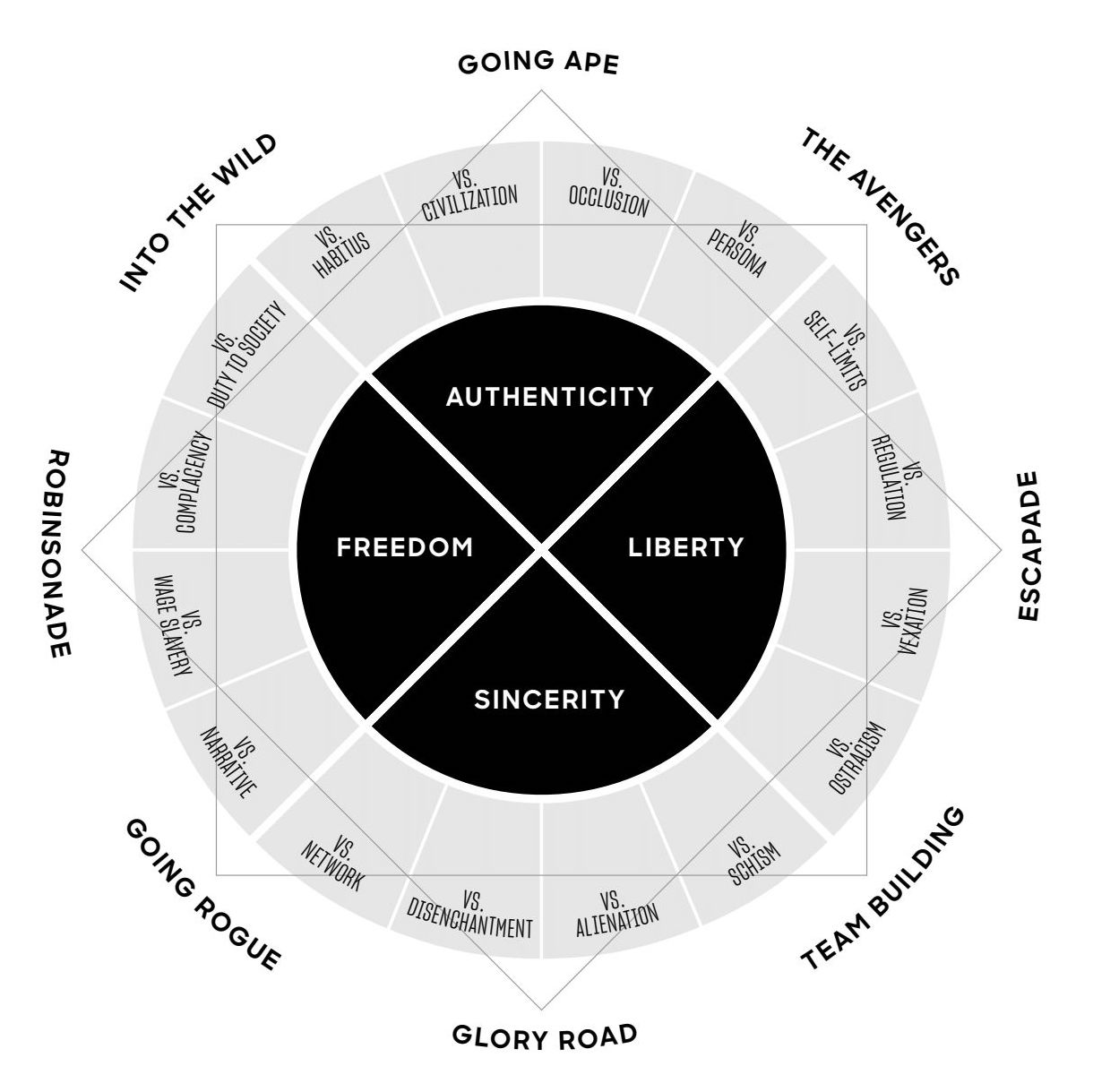 During the later phase of my Late Adulthood stage, c. 2019–2020, I developed a uniquely powerful tool for semiotic analysis: the G-Schema, a "squared-circle" evolution of the Greimasian semiotic square. The HILOBROW series SCHEMATIZING depicts the emotional highs and lows of this sort of effort.
*
Near the end of my Mid-Adulthood stage, I began to collaborate with my friends Elizabeth Foy Larsen and Tony Leone (and many others, too) on the UNBORED project. The goal of which was to pass along many of the fun activities, adventures, experiments, projects, games, favorite books and movies, parenting tips, etc., etc. that had occupied our own families when our kids were between the ages of 8 and 13.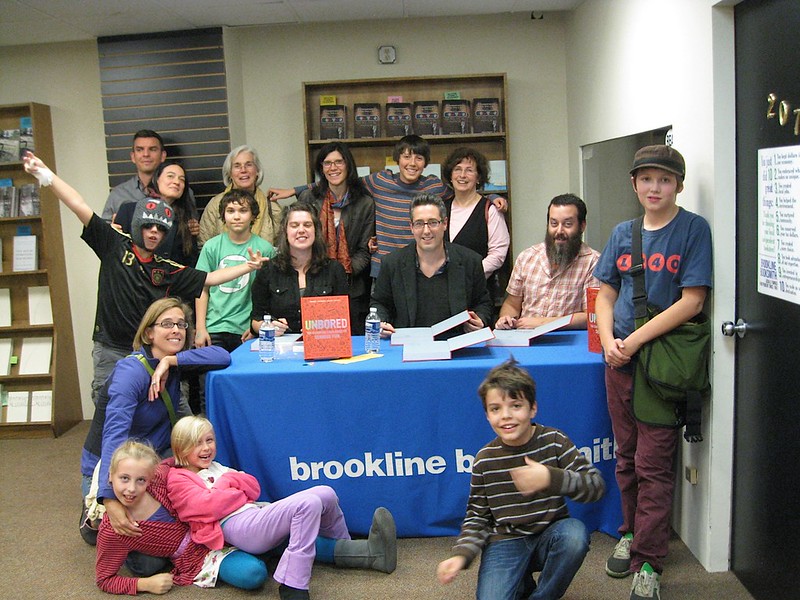 During the years 2012–2021, Elizabeth and Tony and I created the following books: Unbored: The Essential Field Guide to Serious Fun (Bloomsbury, 2012), Unbored Adventure (Bloomsbury, 2014), and Unbored Games (Bloomsbury, 2015). Note that the end of this particular project coincides with the midpoint of my Late Adulthood stage. Time to move on….
In fact, the UNBORED project evolved drastically from 2015–on. Elizabeth and Tony and I would create several family activity kits for the "brainy toy and game" company MindWare, including: Unbored Disguises (MindWare, 2015), Unbored Time Capsule (MindWare, 2017), and Unbored Road Trip (MindWare, 2020). Making physical kits was a fun challenge, and it was really rewarding to keep collaborating with this team.
I treasure these books and kits, now, as a sort of time capsule for the Mid-Adulthood phase of my career as a parent.
*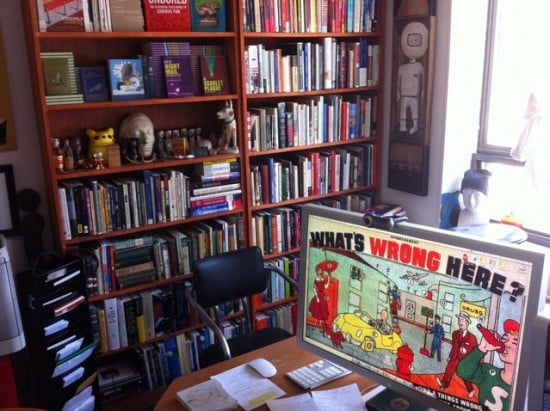 Near the end of my Mid-Adulthood, as mentioned previously, I moved out of my home office into an office above Macy's Liquors here in the Boston neighborhood of West Roxbury. I wanted to establish some psychological distance between home and work, so that I could be more present for my family when I was home. I also wanted to share workspace with Tony Leone, because I knew that doing so would not only be fun, but would lead to creative collaborations.
I'd end up spending my entire Late Adulthood stage working here. Since 2011, though, the office has evolved. Today, the entire floor is a coworking space — Go West — that I cofounded in 2018 with Jamie Folsom. But Tony and I still share an office — and during these years we've collaborated on many projects: UNBORED books and kits, the original RADIUM AGE book series, the LOST OBJECTS book, the SEMIOVOX website, etc. Hope to keep it going for a while longer….
*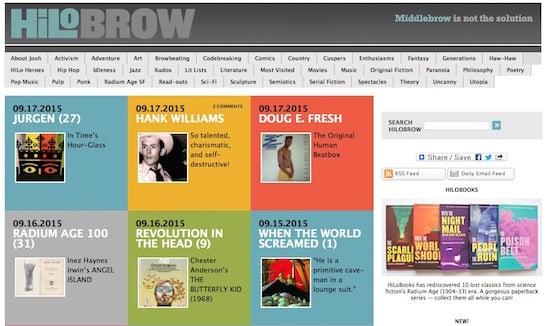 HILOBROW is yet another project I started late in my Middle-Adulthood stage, and which would keep me busy throughout my Late Adulthood stage. (Matthew Battles, who helped get the website started in 2009, moved on in 2011 — he became Director of Scholarly Initiatives at Harvard's metaLAB. As of last year, he's editor of Harvard's Arnoldia journal.)
At some point, I decided that HILOBROW needed to post at least one new thing every single day… so we've ended up doing so much from 2012–2021. Here's more info: 2012 | 2013 | 2014 | 2015 | 2016 | 2017 | 2018 | 2019 | 2020 | 2021.
One thing I should mention in particular is the "Enthusiasm" project, here at HILOBROW. Where one or more times (currently: four) per year, a limited number of HILOBROW friends and regulars are invited to wax enthusiastic about a particular topic. I published the first series — dedicated to single comic-book panels drawn by Jack Kirby — in 2011. There have been many others since then, several of which have been guest-edited by others. To name a few examples:
CARBONA YOUR ENTHUSIASM (2020): "Sex Bomb" | "Going Underground" | "Soft South Africans" | "Typical Girls" | "Human Fly" | & 20 other Seventies (1974–1983) punk singles. KLAATU YOU (2020 weekly): ZARDOZ | METROPOLIS | DARK STAR | SINS OF THE FLESHAPOIDS | SOLARIS | & dozens of other pre-STAR WARS sci-fi movies. CONVOY YOUR ENTHUSIASM (2019): THE TAKING OF PELHAM ONE TWO THREE | ROLLERBALL | BLACK SUNDAY | SORCERER | STRAIGHT TIME | & 20 other Seventies (1974–1983) action movies. SERIOCOMIC (2019 weekly): LITTLE LULU | VIZ | MARSUPILAMI | ERNIE POOK'S COMEEK | HELLBOY | & dozens of other comics. TUBE YOUR ENTHUSIASM (2018): LOONEY TUNES | THREE STOOGES | THE AVENGERS | ROCKY & BULLWINKLE | THE TWILIGHT ZONE | & 20 other Fifties (1954–1963) TV shows.
SEMIOVOX and the MIT Press RADIUM AGE series have taken up a lot of my bandwidth, during Early Middle Age thus far… but HILOBROW is going strong! I'm grateful to our scores of regular contributors; to columnists like Peggy Nelson, Adam McGovern, Lynn Peril, and Tom Nealon; and for the occasional and valuable editorial support of Adam McGovern, Heather Quinlan, and Peggy Nelson.
*
I should mention my Object Studies work from 2011–2020.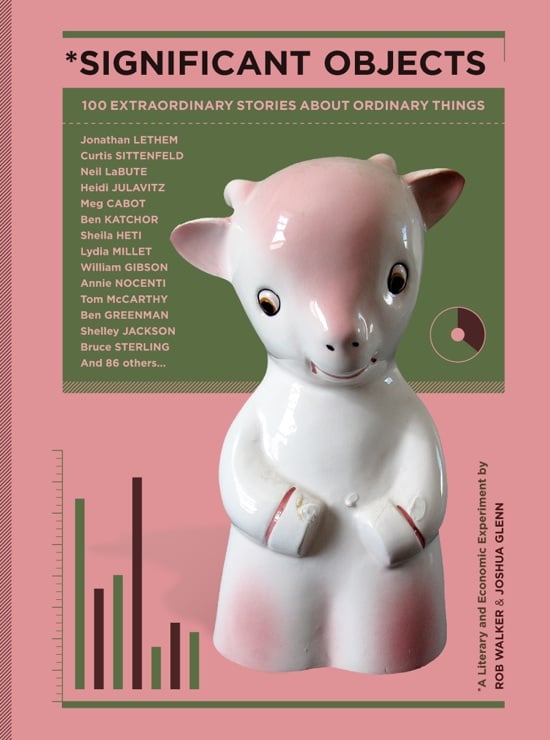 As previously mentioned, in 2007 I edited a collection of nonfiction narratives about objects, Taking Things Seriously; and in 2009–2010, Rob Walker and I teamed up for a cheeky anthropological-economic experiment, Significant Objects, which involved auctioning thrift-store flotsam and jetsam via eBay using invented stories as the item descriptions.
In 2012, Fantagraphics published Significant Objects, a collection of stories and photographs from the project. I'm very proud of this book, which features stories by Kurt Andersen, Nicholson Baker, Meg Cabot, Tim Carvell, Kathryn Davis, Helen DeWitt, William Gibson, Ben Greenman, Sheila Heti, Heidi Julavits, Ben Katchor, Neil LaBute, Jonathan Lethem, Merrill Markoe, Tom McCarthy, Lydia Millet, Stewart O'Nan, Jenny Offill, Ed Park, Lucy Sante, Curtis Sittenfeld, Colson Whitehead, Cintra Wilson, and many others.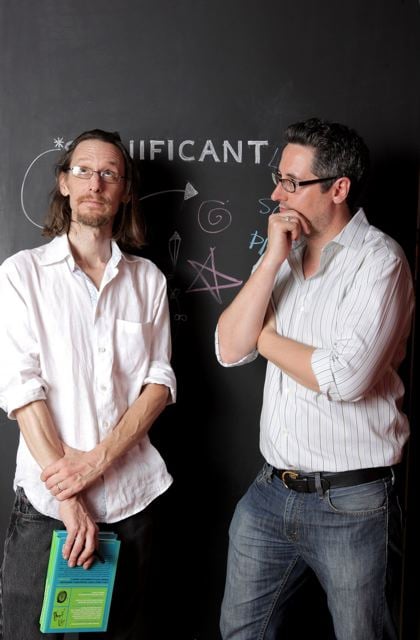 *
According to my life-stage scheme, the years 48/49 are the apex of one's Late Adulthood stage. From this point forward, one begins to shed adulthood and evolve towards early middle age. A period in one's life during which one is preparing to make a major shift from the adulthood macro-stage to the middle age macro-stage.

Rob Walker and I reconnected around the time I turned 49, in late 2016…. After a five-year hiatus, we reconvened to launch PROJECT:OBJECT in 2017, here at HILOBROW. Since then we've published multiple "volumes" of nonfiction narratives — contributed by an all-star cast of writers, thinkers, and artists — on such themes as Political Objects and Talismanic Objects.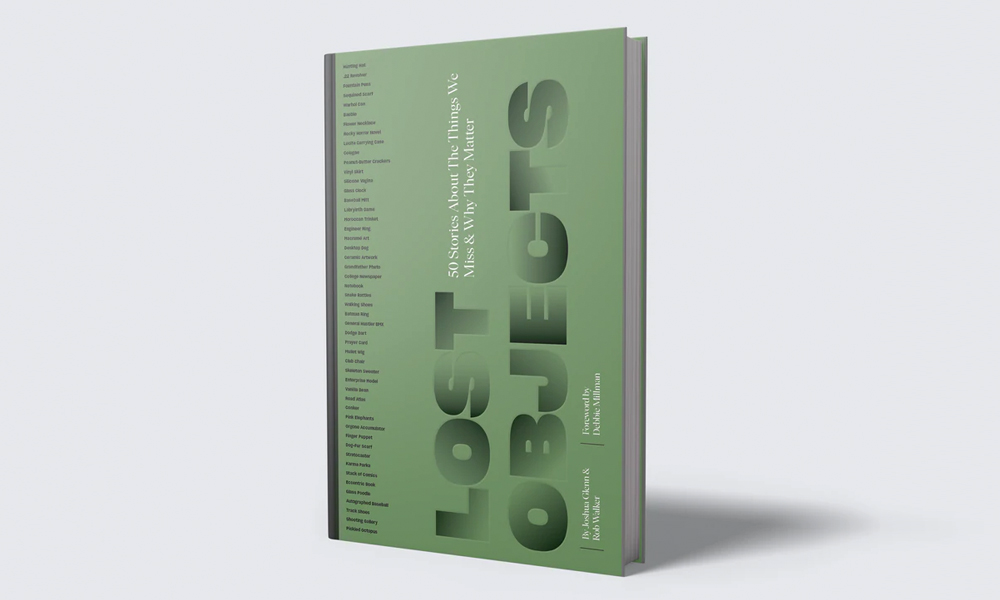 In 2022, Hat & Beard Press published Lost Objects, a collection of stories and artwork from Project:Object. Technically, it's a product of my Early Middle Age — but all the work on the book was completed during my Late Adulthood. Another book of which I am very proud… and which you can read all about here.
*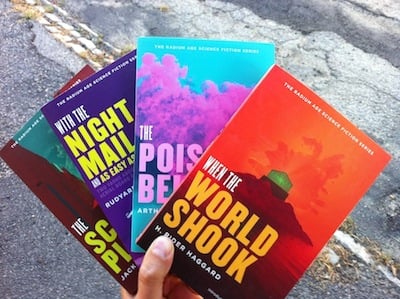 Radium Age science fiction….
In 2009–2010, i.e., near the end of my Mid-Adulthood stage, I wrote a series of posts — about overlooked and underappreciated proto-sf stories published during the first three decades of the twentieth century — for the sf blog io9.ocm at the invitation of its editors, my friends Annalee Newitz and Charlie Jane Anders. In 2010, I dubbed this era sf's Radium Age and began popularizing it via other means, including a sort of podcast featuring readings and live theremin music; reissuing 10 novels via HiLoBooks (in 2012–2013), with covers illustrated by Michael Lewy and designed by Tony Leone; writing about Radium Age proto-sf for the science journal Nature and elsewhere; and by writing about my favorite 100 Radium Age proto-sf novels here at HILOBROW (in 2015-2016; note that this list is now outdated). After which… I packed up my Radium Age book collection and stashed it in the attic. That was that!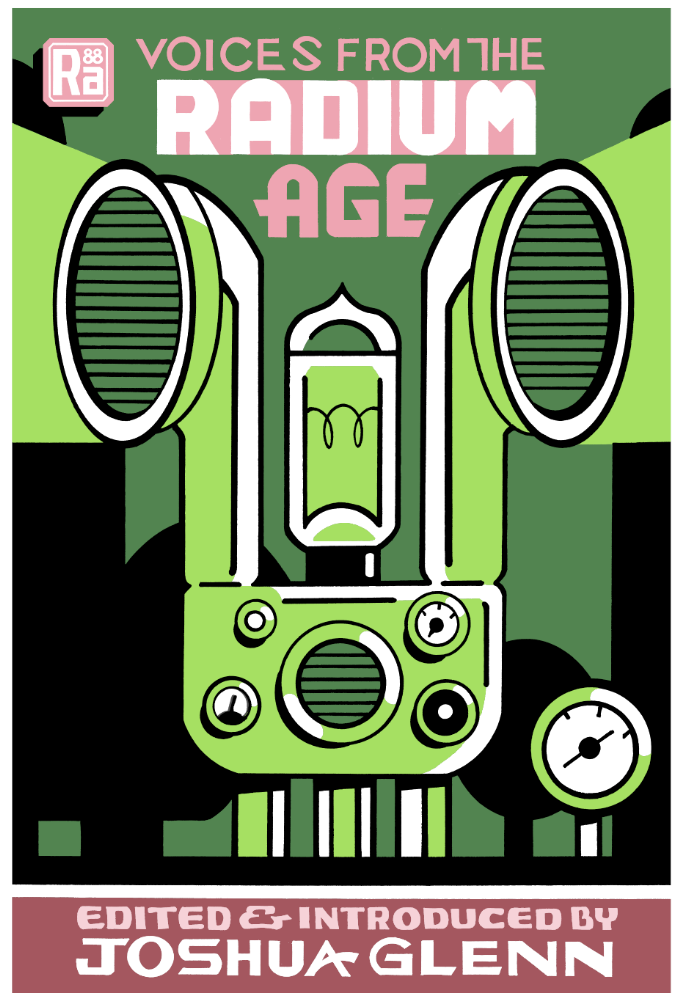 However, in 2020 I was persuaded to pitch a series of reissued Radium Age proto-SF novels and stories to the MIT Press. During 2021, I worked assiduously to select titles, assign introductions, sign up Seth to illustrate and design the covers, etc., and… the rest is history. We published seven titles in 2022, another five in 2023, and (so far) we have another ten in the works. Technically the MIT series began to appear during my Early Middle-Age stage, so I'll write about it next time around…. But the groundwork was laid at the end of my Late Adulthood.
*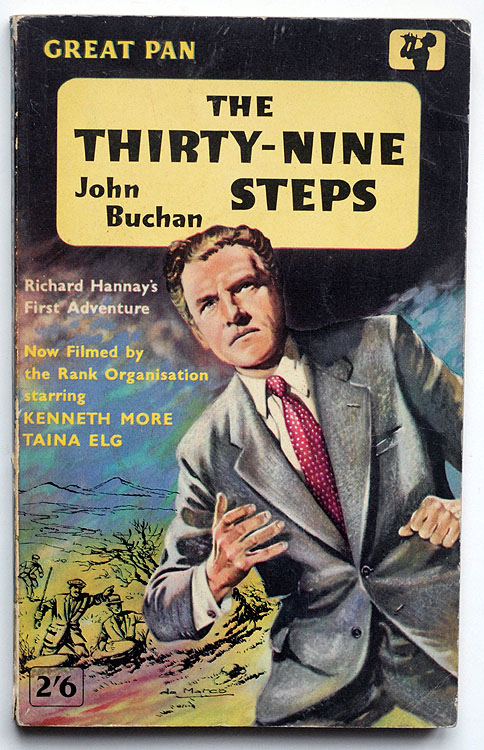 I'd write prodigiously for HILOBROW from 2012–2021. In 2013, for example, I started the BEST ADVENTURES series — which would lead me to spend nearly a decade researching and reading over 1,000 20th century adventure novels (across all genres, and including YA and graphic novels). Here's the output from all that researching and reading:
BEST ADVENTURES: 100 BEST OUGHTS ADVENTURES | 100 BEST RADIUM AGE (PROTO-)SCI-FI ADVENTURES | 100 BEST TEENS ADVENTURES | 100 BEST TWENTIES ADVENTURES | 100 BEST THIRTIES ADVENTURES | 75 BEST GOLDEN AGE SCI-FI ADVENTURES | 100 BEST FORTIES ADVENTURES | 100 BEST FIFTIES ADVENTURES | 100 BEST SIXTIES ADVENTURES | 75 BEST NEW WAVE SCI FI ADVENTURES | 100 BEST SEVENTIES ADVENTURES | 100 BEST EIGHTIES ADVENTURES | 75 BEST DIAMOND AGE SCI-FI ADVENTURES | 100 BEST NINETIES ADVENTURES
In 2020, during the Covid lockdown, I issued a list of my 250 favorite adventures….
In Early Middle Age, so far, I've continued to work sporadically on this massive project… now focusing on science fiction from 2004–2023, for example, and on the secret history of semiopunk. Also, my 2021 book The Adventurer's Glossary (particularly its appendix, a typology of adventure) was in some respects an outgrowth of this effort.
*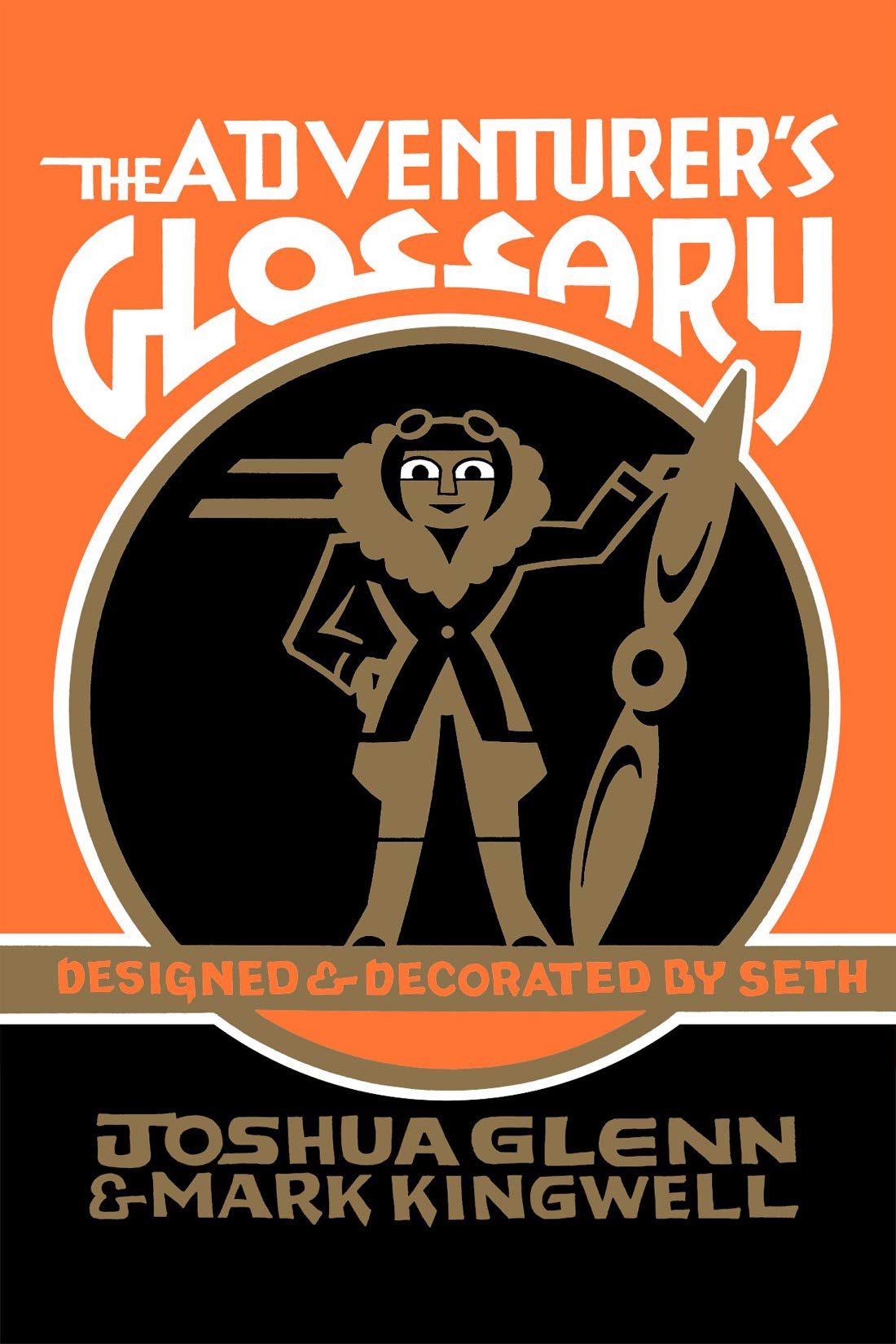 Glossaries: Here's another project that got started during my Mid-Adulthood stage, and which I've continued working on (sporadically) throughout Late Adulthood. As previously mentioned, in 2008 I co-authored The Idler's Glossary with Mark Kingwell (Biblioasis); the book was designed and decorated by the great cartoonist Seth.
Mark and Seth and I reunited in 2011, at the very beginning of my Late Adulthood, to produce The Wage Slave's Glossary (Biblioasis). The book was published on September 20, less than a month before I turned 44. Our timing was uncanny: Occupy Wall Street, a left-wing populist movement against economic inequality and the influence of money in politics, kicked off in NYC's Zuccotti Park on September 17 of that year. Indeed, multiple copies of the WSG ended up in the OWS free library… which was trashed by the police when the protesters were forced out of the park.
And then, after a 10-year hiatus, Mark and Seth and I rallied once more to produce The Adventurer's Glossary — this time as a peer-reviewed scholarly work for McGill-Queen's University Press (2021). You can read all about it here.
The goal of all three books is ideology critique: Interrogating ideas around work, leisure, and leading an adventurous life… in a fun, yet also serious fashion.
*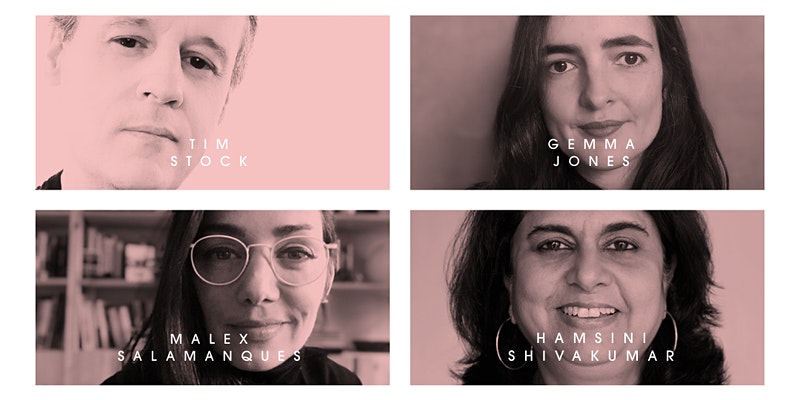 A note on Semiofest Sessions….
During 2021, which is to say at the very end of my Mid-Adulthood stage, I helped organize a series of monthly online "sessions" convening my fellow commercial semioticians from around the world — as a means not only to surface and disseminate the best of applied semiotic thinking but also to strengthen our professional community's ties of friendship and caring during an isolating and divisive moment. For example:
SEMIOTIC SQUARE: The Moscow-based semiotician Masha Papanthymou and I discussed the uses of the so-called "semiotic square" in our practices — before inviting the attendees to share their own ideas.
COVID CODES: Sónia Marques (Portugal), Seema Khanwalkar (India), Maciej Biedziński (Poland), Ximena Tobi (Argentina), and Wei Fen Lee (Singapore) spoke about their culture-specific contributions to Semiovox's global COVID CODES study.
FUTURING: Tim Stock, Gemma Jones, Malex Salamanques, and Hamsini Shivakumar shared their experiences in leveraging non-semiotic methodologies to help clients catch a glimpse of what the future might hold… and also to help shape that future.
THINKING WITH OBJECTS: Sónia Marques (Portugal), Lucia Laurent-Neva (UK), and I shared our approaches to analyzing objects in order to reveal hidden aspects of social reality.
THEORISTS IN PRACTICE: C.S. PEIRCE: Mariane Cara (Brazil), Chris Barnham (UK), and Hamsini Shivakumar (India) shared examples of how they've applied the pioneering US semiotician C.S. Peirce's frameworks in their own practices.
I took time off from organizing the sessions in 2022, after my mother's stroke, but I've returned this year and the series continues to bring together semios from around the world. More about this endeavor when I write about Early Middle Age, some day….
*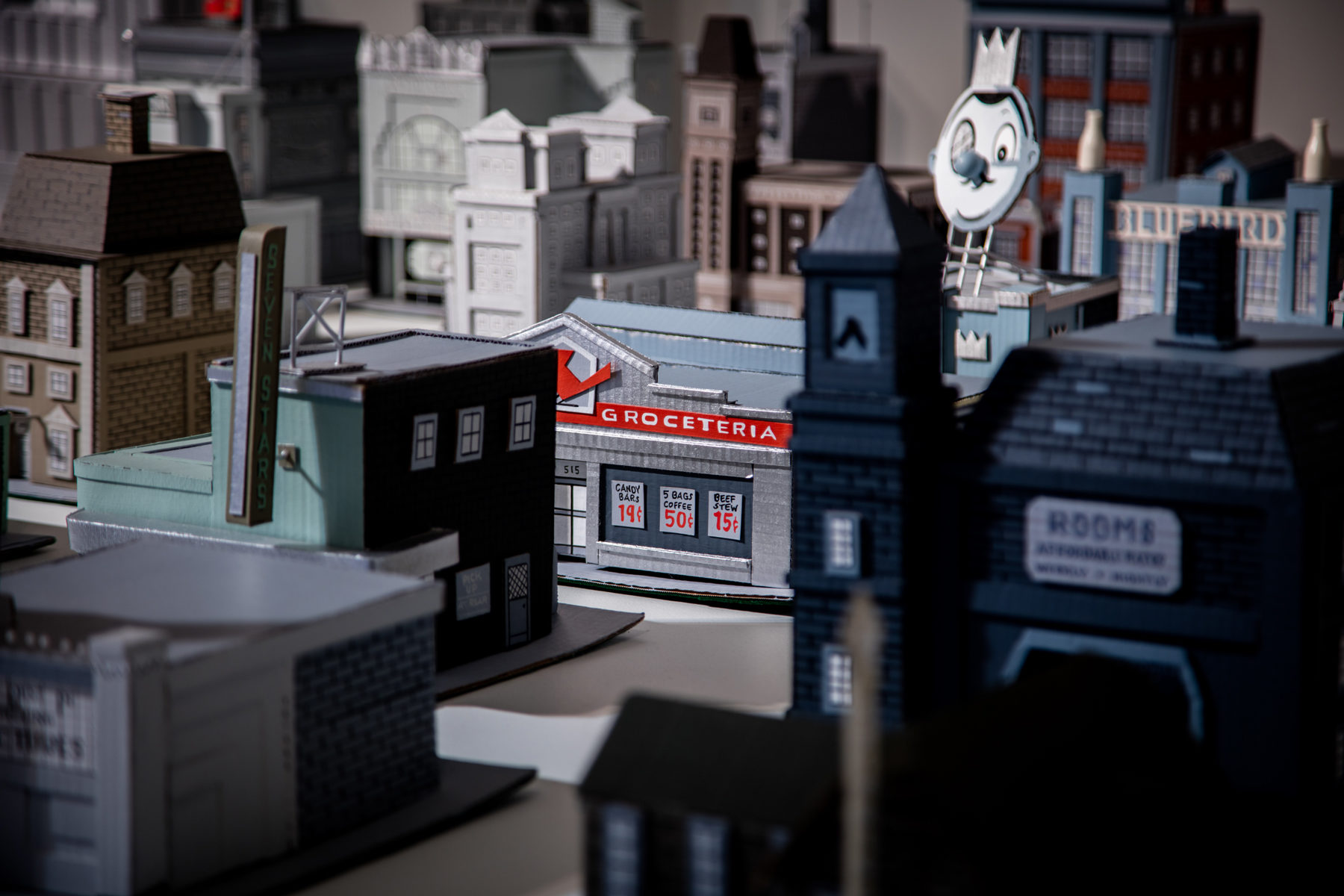 Something had to give, during this jam-packed Late Adulthood stage — for me, it was freelance writing. Once an important part of my identity, thanks to the various projects listed above (and all the writing I was doing for them), I no longer felt impelled to publish in a wide variety of periodicals.
I did do a little freelancing from 2012–2021. For example: "Clean Hip Hop" and other parenting posts for Slate.com (2011-2013); "War & Peace Games" for the arts journal Cabinet (2012); "The Radium Age" for the science journal Nature (2012); an essay and a Q&A in The Daniel Clowes Reader: A Critical Edition of Ghost World and Other Stories (Fantagraphics, 2013), edited by Ken Parille; "Personality Crisis!" for ESOMAR's Research World Connect (2014); "Fairy Tale of New York" — for Primer Stories (2016); "To Roam His Dominion" for Architecture Boston (2020); and "Sincerity" for the literary journal Post Road (2020).
Maybe if I stop publishing HILOBROW and SEMIOVOX at some point during Early Middle Age, the freelance writing urge will return? Who knows.
*
During the latter art of my Mid-Adulthood, I helped Malcom Evans publish a website called SEMIONAUT — which gave voice to the international community of semioticians. It was Malcolm's idea — he was much more plugged-in to the community than I was at the time. I dropped out because I had so many other projects going — in addition to my semiotics work.
My own SEMIONAUT posts include: Enter the Samurai, Semionauts at Work, Semiotic Visions, and Boomer Iconicity.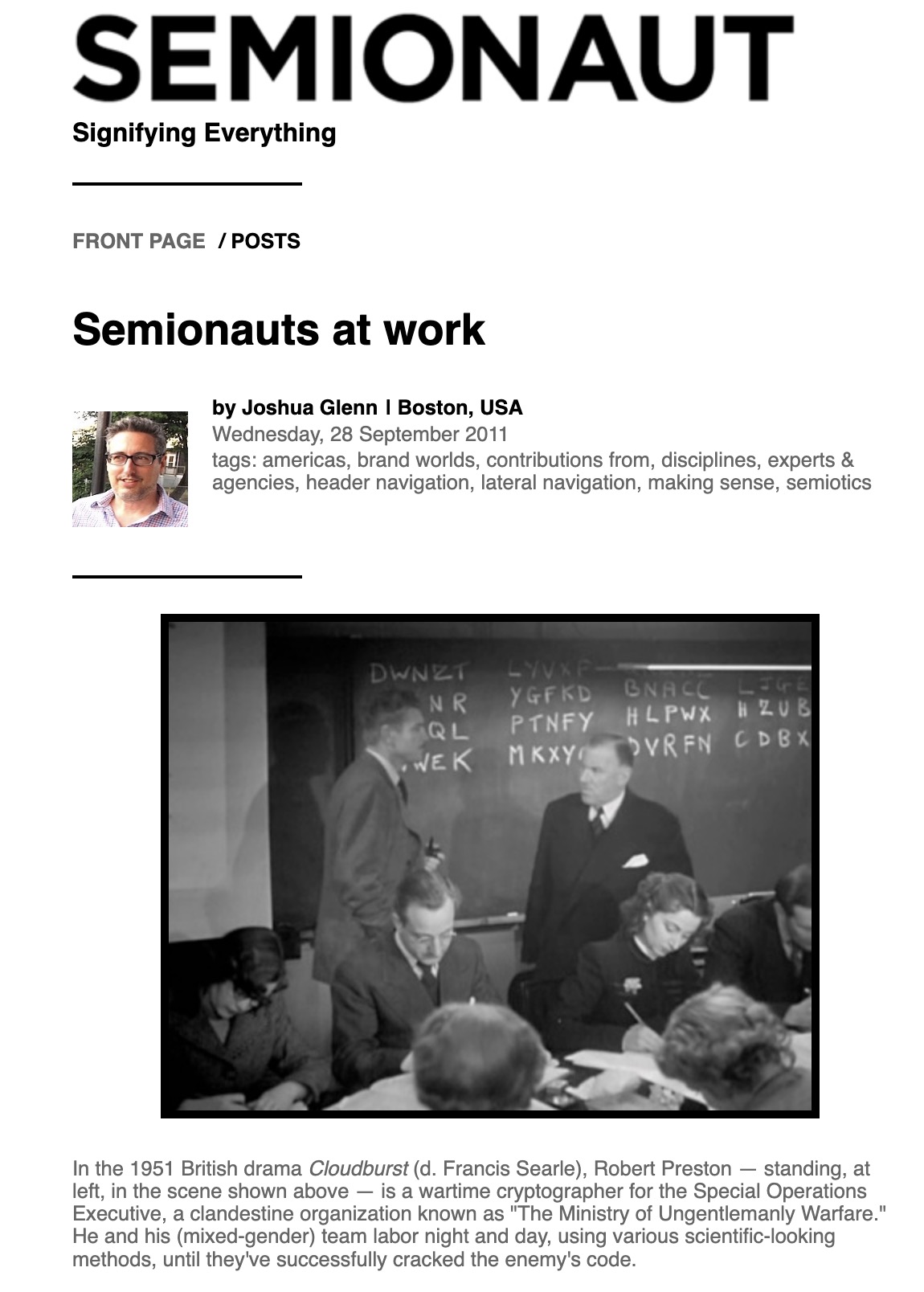 I found it very rewarding, getting to know semioticians with whom I remain friendly and collegial to this day. Including: Martha Arango (Colombia/Sweden), Chris Arning (UK), Maciej Biedziński (Poland), Mariane Cara (Brazil), Paulina Goch-Kenawy (Poland), Samuel Grange (France), Aiyana Gunjan (India), Ivan Islas (Mexico), Seema Khanwalkar (India), Sarah Johnson (Canada), Louise Jolly (UK), Lucia Laurent-Neva (UK), Wei Fen Lee (Singapore), Charles Leech (Canada), Luca Marchetti (France/Italy), Sónia Marques (Portugal), Thierry Mortier (Belgium/Sweden), Serdar Paktin (Turkey), Masha Papanthymou (Russia), Vijay Parthasarathy (US/India), Gabriela Pedranti (Argentina/Spain), Malex Salamanques Amiel (Venezuela/UK), Hamsini Shivakumar (India), and Ximena Tobi (Argentina).
In 2019, I met 10 times with Richard Nash, an old friend and publishing wizard who's now a talented career coach. Thanks to these coaching sessions, I was able to identify what I wanted to do going forward — which was to "merge streams" between my commercial semiotics consulting and my various creative publishing ptojects. To that end, in 2020 — I was 52 at the time, so in the penultimate year of Late Adulthood — I worked with Tony Leone to redesign my consultancy's website, Semiovox.com. Formerly a website dedicated solely to promoting my consulting work, it now became a content site dedicated to all sorts of semiosis, from fiction and personal narratives to giving voice to the global community of applied semioticians.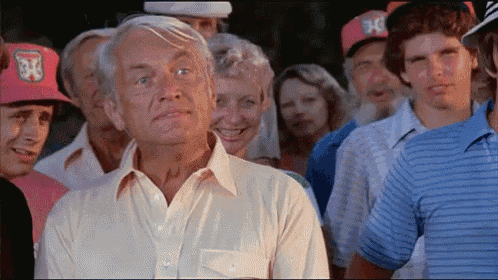 SEMIOVOX would publish series such as: OBJECT ORIENTED (nonfiction narratives about semioticians' significant objects); CADDYSHACK CODES, in which I used my "G-Schema" tool to map out the meaning(s) of the movie Caddyshack; and CORONAVIRUS CODES, an audit I conducted around Cough, Flu, Cold, and Coronavirus comms (branding, PSAs, etc.) in the USA; and COVID CODES, a sixteen-part series, featuring contributions from 30+ semioticians from around the world, offering an analysis of the Health & Wellness-themed "source codes" (e.g., signs) that shape our perception of the epidemic.
I turned 53 at the end of 2020, so the series mentioned above — all published before I turned 54 — are from the final year of my Late Adulthood. Since October 2021, SEMIOVOX has become even more ambitious — for example, with the series MAKING SENSE (Q&As with dozens of commercial semioticians worldwide) and COLOR CODEX series, which invites my semio colleagues to analyze what specific colors — in specific material manifestations — mean to them. But these are Early Middle Age projects for me… so more on them later.
*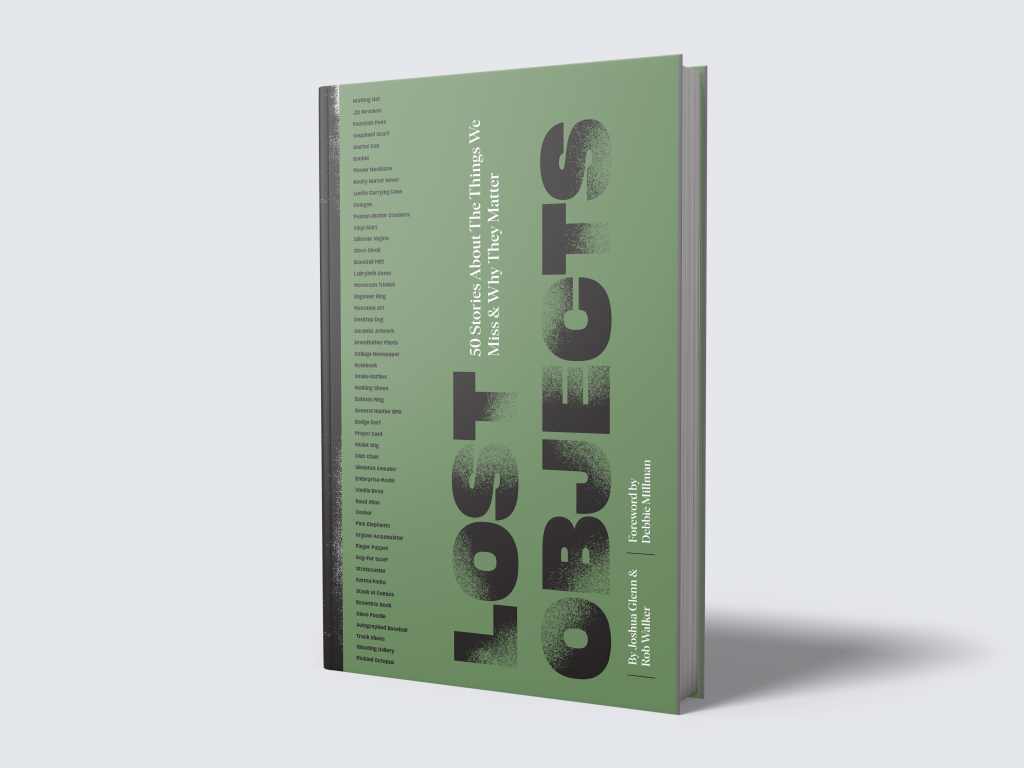 I might also mention that from 2012–2021, I did a fair amount of public speaking — by which I mean everything from being interviewed, appearing on podcasts, speaking to classes, sitting on conference panels, etc. Which isn't something I'd been interested in doing much of during my Mid-Adulthood stage. I think maybe it all started with Flourish Klink's "Intro to Comparative Media Studies" class at MIT in 2012, though I may have spoken with one of Tony Leone's classes at MassArt before then?
I'd also speak at Harvard (David Edward's "Creating Things That Matter" studio), MIT again (Marcelo Coelho's "Objects and Interaction" studio), the Fashion Institute of Technology (J.P. Kuehlwein's "Beauty" seminar), and MassArt again (Laura Woolpert's "Market Insights" seminar). During this same Late Adulthood stage I was a guest on quite a few podcasts, too many to mention here. And I was a panelist at a few conferences, including SXSW Interactive and MITX's FutureM in 2012, Association of Writing Programs in 2014, etc.
These engagements had something to do with the mature confidence I'd achieved in my work and creative process by the beginning of Late Adulthood. I was not only proud of what I'd accomplished, I was excited by how I'd done it — my methodologies, my collaborations, my time management, the whole thing. To that end, I wrote a few HILOBROW posts: SCHMOOZITSU (2012, about promoting your project), YOU DOWN WITH VCP? (2015), and the series IN CAHOOTS (2022), written shortly before I turned 55, though not published until I was 55.
*
The years 2020–2021, i.e., the final years of my Mid-Adulthood stage, were a highly generative and creative period for me. The MIT Press RADIUM AGE series, the Semiofest Sessions, my development of the G-schema, the Adventurer's Glossary, the Lost Objects book, redesigning the SEMIOVOX website and publishing original material there, etc., etc.
I've been attributing this fecundity to the Covid moment, which idled my semiotics consulting work for a long time and got me bored… an unusual, but super-productive state for me. But according to my life-stage scheme, transitional years between life stages are typically times of ferment and new beginnings. So maybe even if Covid hadn't happened, I would have done some or all of this stuff? Tricky one….
*
[53/54]: Cusp years between late adulthood and early middle age.
For those of us who became parents in our late 20s, and whose kids are therefore entering "early adulthood" just as we are beginning to phase out of adulthood and into middle age — enjoy this transitional moment! It's a very brief window during which you and your kids will be in the same macro-stage (i.e., adulthood).
---
MORE FURSHLUGGINER THEORIES BY JOSH GLENN: SCHEMATIZING | IN CAHOOTS | JOSH'S MIDJOURNEY | POPSZTÁR SAMIZDAT | VIRUS VIGILANTE | TAKING THE MICKEY | WE ARE IRON MAN | AND WE LIVED BENEATH THE WAVES | IS IT A CHAMBER POT? | I'D LIKE TO FORCE THE WORLD TO SING | THE ARGONAUT FOLLY | THE PERFECT FLANEUR | THE TWENTIETH DAY OF JANUARY | THE REAL THING | THE YHWH VIRUS | THE SWEETEST HANGOVER | THE ORIGINAL STOOGE | BACK TO UTOPIA | FAKE AUTHENTICITY | CAMP, KITSCH & CHEESE | THE UNCLE HYPOTHESIS | MEET THE SEMIONAUTS | THE ABDUCTIVE METHOD | ORIGIN OF THE POGO | THE BLACK IRON PRISON | BLUE KRISHMA | BIG MAL LIVES | SCHMOOZITSU | YOU DOWN WITH VCP? | CALVIN PEEING MEME | DANIEL CLOWES: AGAINST GROOVY | DEBATING IN A VACUUM | PLUPERFECT PDA | SHOCKING BLOCKING.