HILOBROW 3Q2021
By: HILOBROW
September 27, 2021
Here's a look back at what HILOBROW published in July, August, and September 2021. — JOSH
BEST OF HILOBROW: 2010 | 2011 | 2012 | 2013 | 2014 | 2015 | 2016 | 2017 | 2018 | 2019 | 2020 | 2121 | 1Q2022 | 2Q2022 | 3Q2022 SNEAK PEEK.
Also see: HYPOCRITE IDLER 3Q2021.
---
ONE-OFF SERIES
---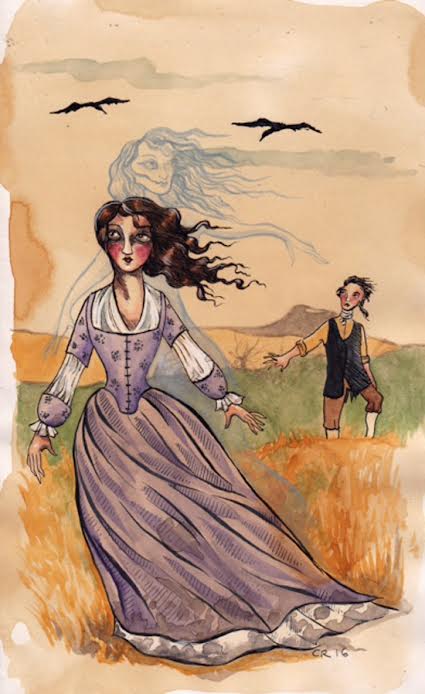 During 3Q2021, we published a 25-part series — SWERVE YOUR ENTHUSIASM — on the topic of our favorite unfinished masterworks, legendary obscurities and cherished almost-weres. Here's the lineup:
SERIES INTRODUCTION by Adam McGovern | Luc Sante on WARHOL'S WALT WHITMAN | Peggy Nelson on THE CURSE OF QUIXOTE | Adrienne Crew on POOR DEVIL | Bishakh Som on KATE BUSH BOOTLEGS | Douglas Wolk on BIG NUMBERS #3 | Devin McKinney on THE ORIGINAL OF LAURA | Mandy Keifetz on BACKFIRE | Heather Quinlan on TRANSITIONAL DISNEY | Michael Grasso on STEELY DAN'S 2nd ARRANGEMENT | Kelly Jean Fitzsimmons on THE GREAT MOVIE RIDE | Josh Glenn on LE HIBOU PHILOSOPHE | Lynn Peril on 70, GIRLS, 70 | Ron Wimberly on SHIRATO SANPEI | Holly Interlandi on LONDON AFTER MIDNIGHT |Stan Chou on TYRAEL'S MIGHT | Nikhil Singh on JOURNEY TO IXTLAN | Brian Lozano on BLOWN BANNER | Adam McGovern on THE LEON SUITES | Sajan Saini on BRISCO COUNTY | Heather Kapplow on LORD OF LIGHT | Greg Rowland on SOLARNAUTS | Christopher-Rashee Stevenson on FLEDGLING | Crystal Durant on TURN-ON | Ran Xia on BYRON'S FRAGMENT | Carolyn Raship on BURNT BRONTË.
Adam McGovern edited SWERVE YOUR ENTHUSIASM. He is very grateful to the series' contributors, many of whom have donated their honoraria to the ACLU.
*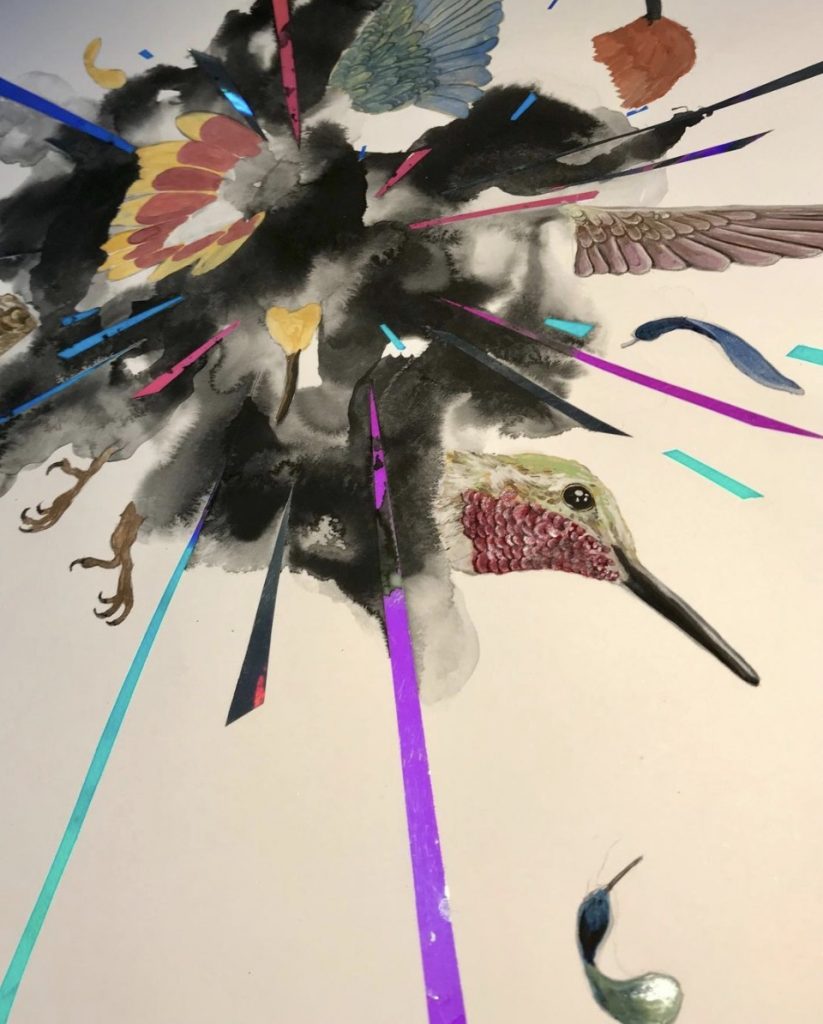 In September, we kicked off YUKO ODA, a 10-part series featuring works by the talented artist and HILOBROW friend Yuko Oda. (Oda's exhibit "The Heaviness and Lightness of Being" is at Fitchburg State's Hammond Gallery from September 1 through October 8.) HILOBROW's series, which includes commentary on each piece by the artist, will continue running through October.
*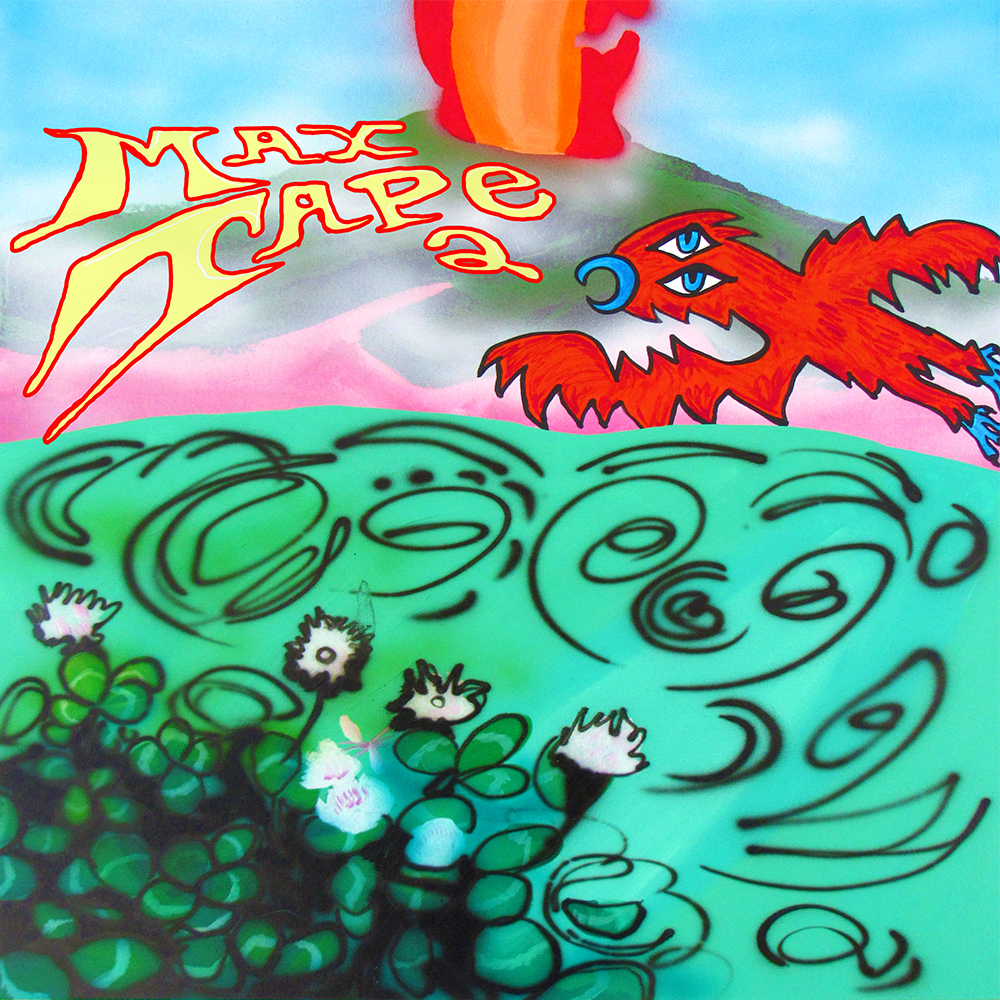 Also in September we published PARAMAX, a three-part series in which talented musician and HILOBROW friend Max Glenn guides our listening to his latest release, Maxtape II.
*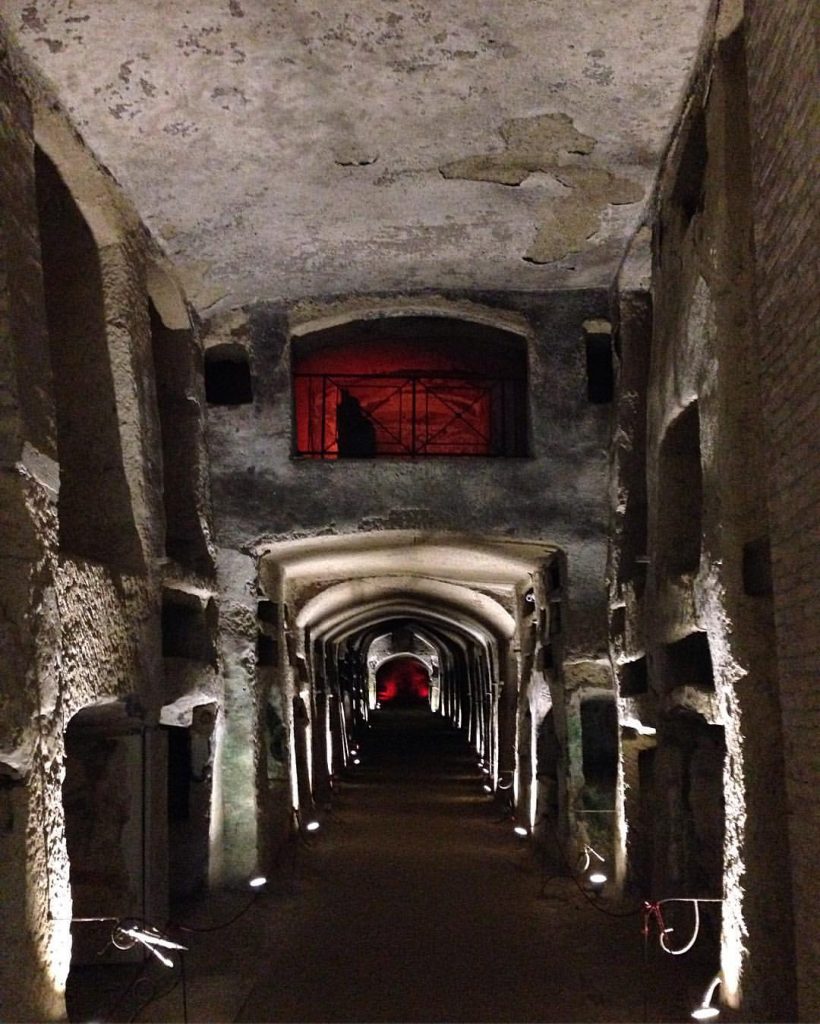 On September 19 — the Feast of San Genarro — world traveler and HILOBROW friend Wayne Chambliss explained the BLOOD SIMPLE ritual.
---
ONGOING SERIES
---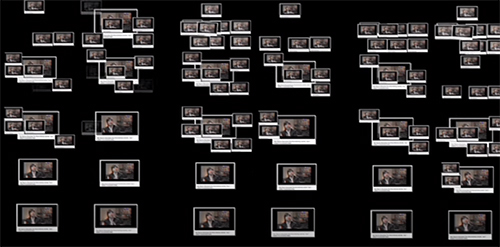 Peggy Nelson continued to investigate art and the virtual life through her two irregular series EYE CANDY and SIMULACRA.
Here's the 3Q2021 lineup: SIMULACRA 14: Cory McAbee mimics monarch migration – and you can too | EYE CANDY 48: Ken Burns Says "Jazz" 3 Billion Times by Bill Baird | EYE CANDY 49: The 500th week of Marc Weidenbaum's Disquiet Junto
PS: Peggy also contributed an installment on THE CURSE OF QUIXOTE to the SWERVE YOUR ENTHUSIASM series.
*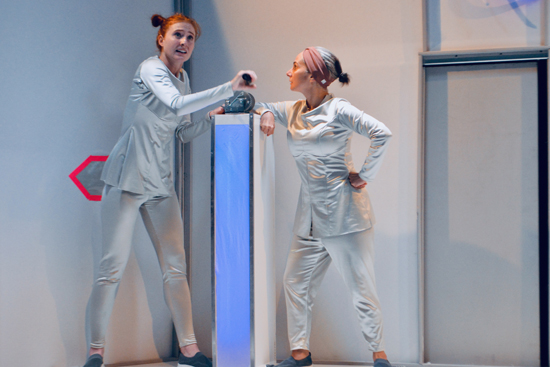 Adam McGovern continued to deliver over-the-transom, on-tangent essays, dialogues and subjective scholarship via his monthly-ish series OFF-TOPIC.
Here's the 3Q2021 lineup: WHO RESCUED ANYBODY: Swapping minds with Mac Rogers as GIVE ME AWAY comes to Earth | BUILDING A METAPHOR: Sheltering in space with ALMA BAYA's creators and enactors | COMEBACK FROM THE DEAD: ABBA, Shang-Chi, KISS and what's right with this picture.
PS: Adam also contributed the INTRODUCTION and an installment on THE LEON SUITES to the SWERVE YOUR ENTHUSIASM series.
*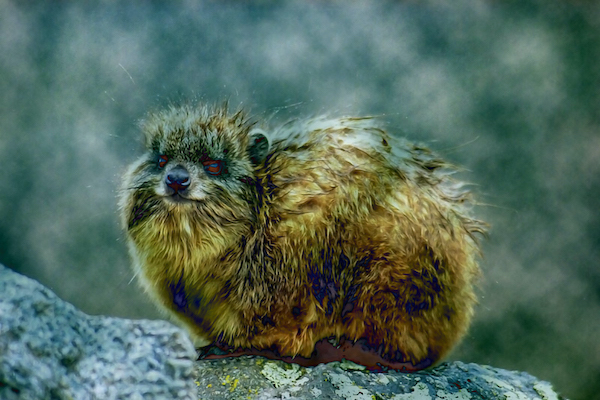 Matthew Battles continued to produce the series BESTIARY, which offers idiosyncratic investigations into how animals show up in human culture.
Here's the 3Q2021 lineup: Alix Lambert on ANIMAL: Spirit animal of a generation. | Jessamyn West on HYRAX: The original shoegaze mammal. | Josh Glenn on BEAVER: Busy as a beaver ~ Eager beaver ~ Beaver patrol. | Adam McGovern on FIREFLY: I would know it was my birthday / when….
---
CURATED SERIES
---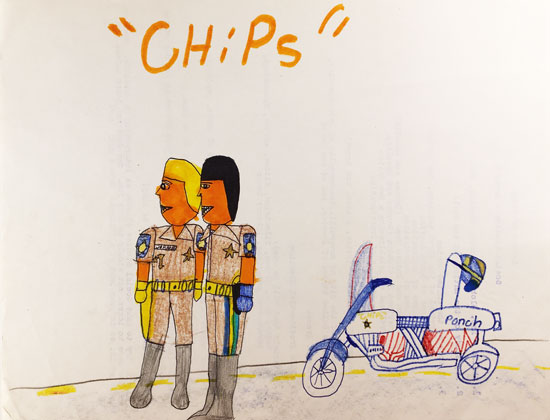 In August, we were pleased to present LI'L REUSCH, a 10-part series — cross-posted from Instagram — featuring childhood drawings by the talented artist-illustrator and HILOBROW friend Mister Reusch.
*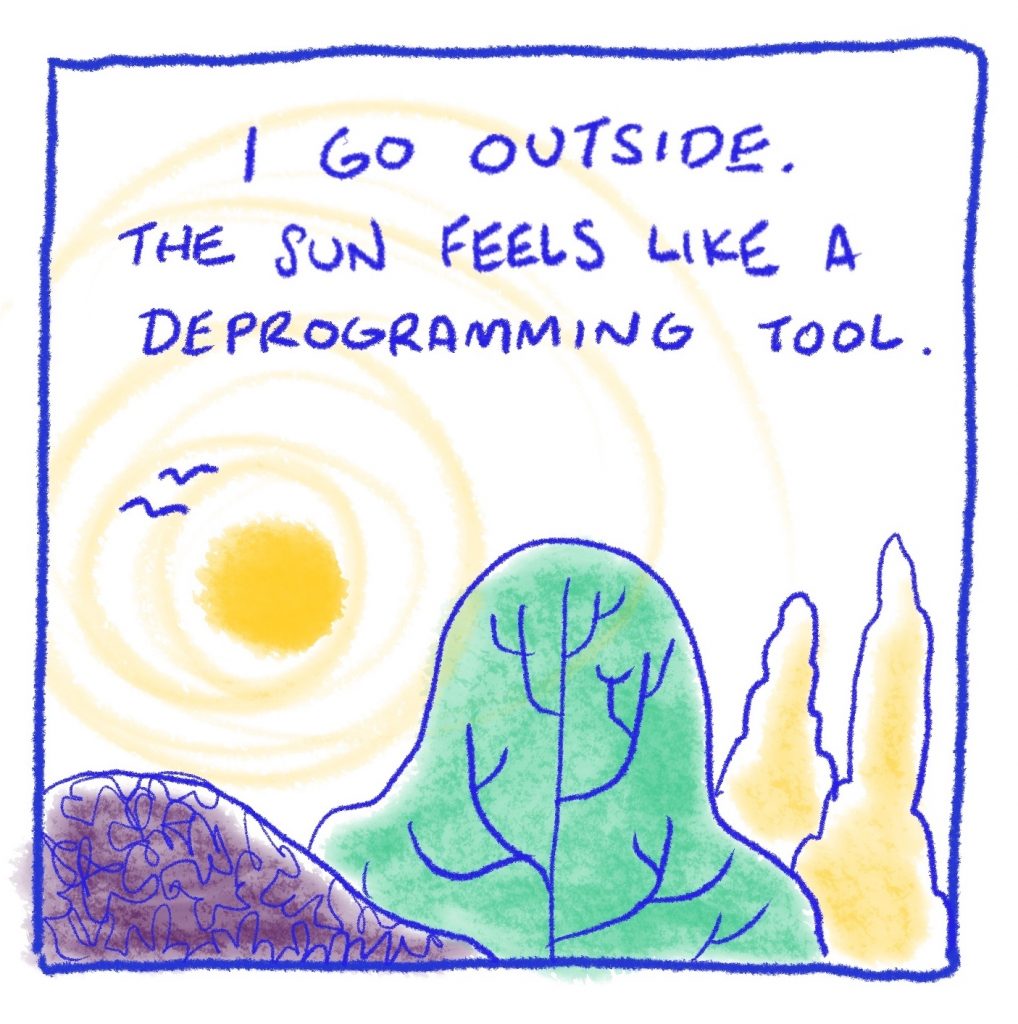 In August and September, we were pleased to present GOOD WORK JOE, a 10-part series — cross-posted from Instagram — featuring short comics by the talented artist-illustrator and HILOBROW friend Joe Alterio.
*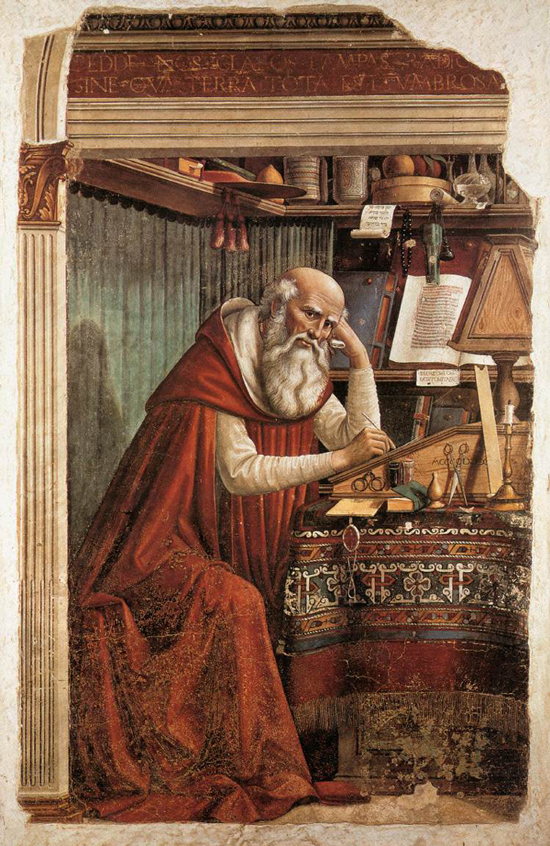 Peggy Nelson's CROSS-POST sub-series ANATOMY OF NORBITON series, which showcased entries from Toby Ferris's eponymous website, reached a stopping-point in September. Here's Peggy's outro for the NORBITON series.
*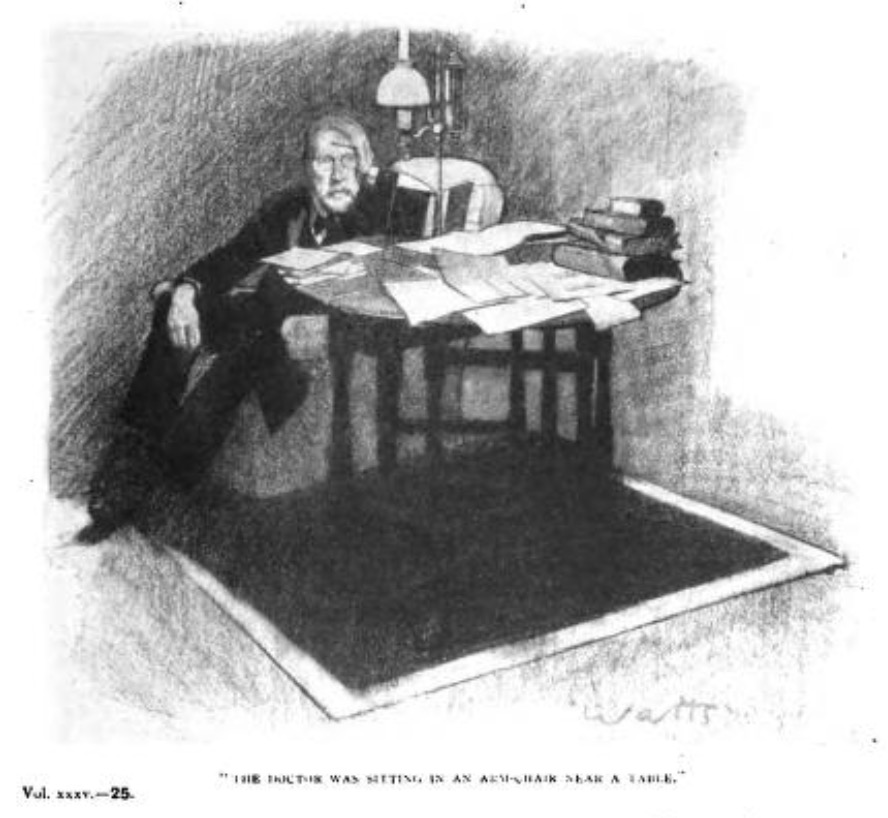 Illustration from the original publication of "The Third Drug" in The Strand.
We continued to serialize proto-sf stories from the emerging genre's RADIUM AGE, c. 1900–1935. (We began serializing Radium Age stories in Spring 2012; we're now in our 10th year of doing so.) Here's the 3Q2021 lineup:
We also began serializing THE MOON POOL, a 1919 proto-sf novel — often cited as an influence on Lovecraft's Cthulhu mythos — by Abraham Merritt.
HILOBROW's Josh Glenn is editor of the RADIUM AGE series of reissued proto-sf novels and stories forthcoming in Spring 2022 from MIT Press. More info on this project here.
*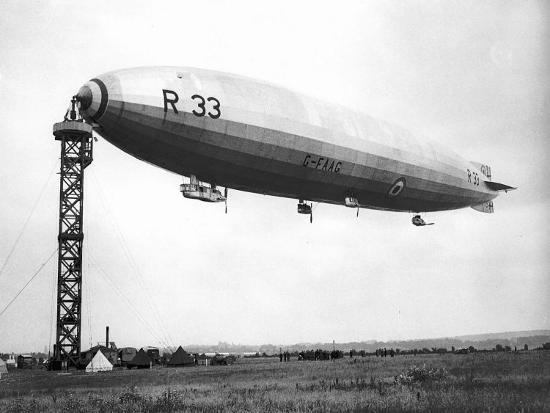 The series SUMMER '21 was a slideshow of images from Summer 1921.
***
On to 4Q2021…