STUFFED (31)
By: Tom Nealon
January 17, 2019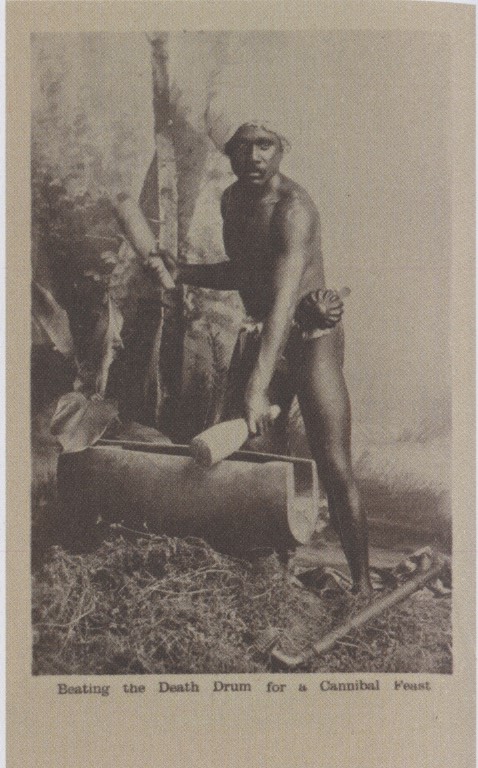 One in a popular series of posts by Tom Nealon, author of Food Fights and Culture Wars: A Secret History of Taste. STUFFED is inspired by Nealon's collection of rare cookbooks, which he sells — among other things — via Pazzo Books.
WHO ATE WHO?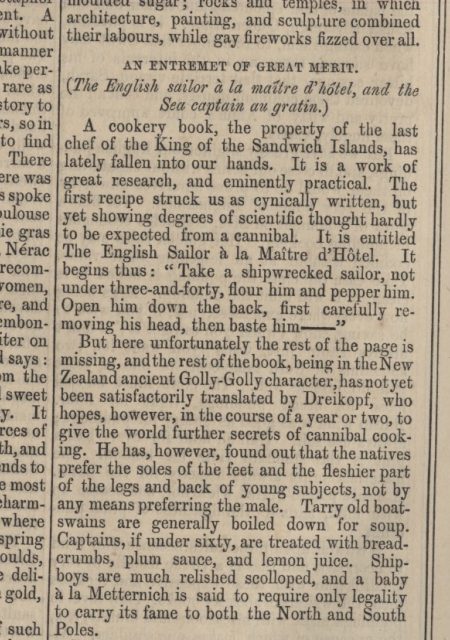 I've long been searching for a physical copy of Charles Dickens's short work on cannibalism, Pastry and an Entremet of Great Merit — which was published in his own magazine, All the Year Round, in 1868. I'd written about it in my book (in the chapter "Everybody Eats Somebody, Sometimes") but it's different to hold the thing in your hands. Ordinarily turning up a copy of a magazine, even a reasonably old one, isn't much trouble — as they got bound up in volumes and were kept by all sorts of people. (You can easily be crushed to death by offerings of The Strand, for example.) In this case, however, the same volumes that have Dickens writing his cannibal cookbook also feature the first appearance of Wilkie Collins's ur-detective story, The Moonstone.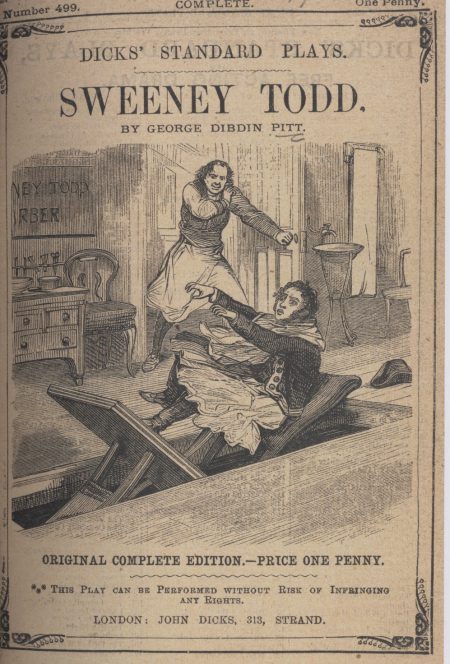 Dickens's cookbook — "property of the last chef of the King of the Sandwich Islands" — is ostensibly a light-hearted juxtaposition of cannibalism with haute cuisine. "Take a shipwrecked sailor not under three and forty. Flour him and pepper him. Open him down the back first carefully removing the head, then baste him…." Dickens was obsessed with cannibalism, mentioning it repeatedly in his novels (to the point where one feels like he lived life on the edge of gobbling up some innocent passerby), so this showy rejection of the practice is right on point. Of course, the cookbook conceit is really just an asshole colonialist's joke about how out-of-place French recipes seem vis-à-vis savage cannibal customs.
In fact, Dickens's cannibal cookery is the same colonialist story as The Moonstone — or Sweeney Todd, for that matter, which had its genesis in xenophobic penny dreadfuls in 1846 stirring up fears that the Irish were not only here stealing our jobs, but had a side business in murder and pie-making.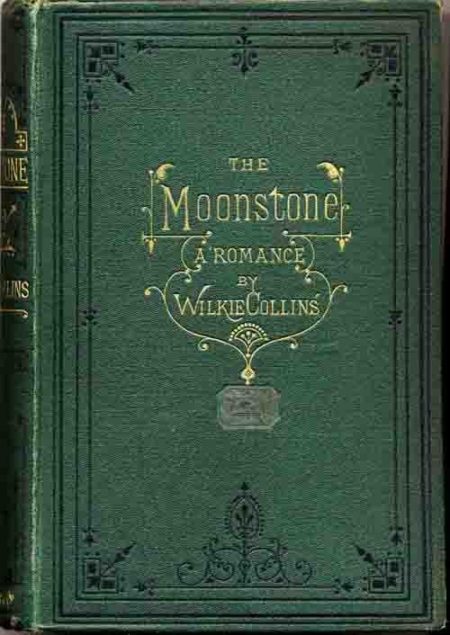 The Moonstone details the story of an immensely valuable diamond stolen from India which is at the center of theft and murder over a period of years, back in England — all the time pursued by Indian jugglers (the stone's guardians' cover identities or sidelines) bent on returning it to its proper place in the forehead of an Indian statue. Here we find suicide, mysterious disappearances, unrequited love, dead mothers, suspicious jugglers, laudanum fugue states, and the sort of step-by-step investigation that has become the centerpiece of detective novels and police procedurals for the last 150 years. Eventually, spoiler alert, the diamond is returned to the statue.
I say that The Moonstone and Pastry and an Entremet of Great Merit are the same story, at center, because they're both masterpieces of misdirection. We took this thing and brought it back and yeah, maybe we would have kept it because it was valuable and/or we would like to eat people, but only once in a while, and we did come up with some recipes that were initially a joke but seem pretty good now that we're looking at them… but the gem seems to be cursed and/or we realized we shouldn't eat people, at least not so obviously, so we're putting it all back where we found it because some things don't belong in our civilized society. No harm, no foul.
You could rewrite The Moonstone as a cannibal mystery and it would work just fine. Who ate who? Suspicious post-prandials, gnawed corpses, bloody cravats, cannibal neighbors….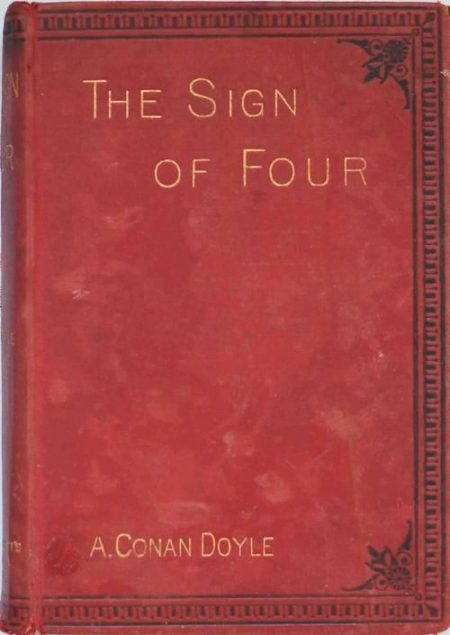 Arthur Conan Doyle's 1890 novel The Sign of the Four is basically the same thing — likewise the Hope diamond, and other cursed diamonds. We belong in your culture because, well, look at us, but you — or at best many elements of your culture — are too monstrous and foreign and unenclosable for ours so we are returning them forthwith (C.O.D.). All of which is something of a repeated counter to Montaigne's essay Of Cannibals (1580), which argued that eating someone after they were dead was nothing compared to the depredations that Europeans visited upon the living. As a preliminary example, he notes the Portuguese who would half bury a man and shoot arrows at him until he looked like a porcupine.
Which, it now occurs to me, was sort of the point of Julia Ducournau's terrific film Grave, which I watched recently — the main character's cannibalism a relatively minor, struggled-against horror compared to the hazing and indignities of her first year of vet school. Maybe. Anyway, I'm fairly certain that my interest in cannibalism, unlike Dickens's, is not a cover for a deep-seated and fraught desire to eat people — if only to try it out and then reject it because I'm too civilized for that sort of thing, even if I wouldn't be terribly upset, might in fact be pleased, might in fact fantasize, about someone slipping some people into a pie and serving it to me even though I wouldn't precisely know consciously that I'd eaten a person, but maybe I would know somewhere deep down and enjoy it, probably.
***
STUFFED SERIES: THE MAGAZINE OF TASTE | AUGURIES AND PIGNOSTICATIONS | THE CATSUP WAR | CAVEAT CONDIMENTOR | CURRIE CONDIMENTO | POTATO CHIPS AND DEMOCRACY | PIE SHAPES | WHEY AND WHEY NOT | PINK LEMONADE | EUREKA! MICROWAVES | CULINARY ILLUSIONS | AD SALSA PER ASPERA | THE WAR ON MOLE | ALMONDS: NO JOY | GARNISHED | REVUE DES MENUS | REVUE DES MENUS (DEUX) | WORCESTERSHIRE SAUCE | THE THICKENING | TRUMPED | CHILES EN MOVIMIENTO | THE GREAT EATER OF KENT | GETTING MEDIEVAL WITH CHEF WATSON | KETCHUP & DIJON | TRY THE SCROD | MOCK VENISON | THE ROMANCE OF BUTCHERY | I CAN HAZ YOUR TACOS | STUFFED TURKEY | BREAKING GINGERBREAD | WHO ATE WHO? | LAYING IT ON THICK | MAYO MIXTURES | MUSICAL TASTE | ELECTRIFIED BREADCRUMBS | DANCE DANCE REVOLUTION | THE ISLAND OF LOST CONDIMENTS | FLASH THE HASH | BRUNSWICK STEW: B.S. | FLASH THE HASH, pt. 2 | THE ARK OF THE CONDIMENT | SQUEEZED OUT | SOUP v. SANDWICH | UNNATURAL SELECTION | HI YO, COLLOIDAL SILVER | PROTEIN IN MOTION | GOOD RIDDANCE TO RESTAURANTS.
MORE POSTS BY TOM NEALON: Salsa Mahonesa and the Seven Years War, Golden Apples, Crimson Stew, Diagram of Condiments vs. Sauces, etc., and his De Condimentis series (Fish Sauce | Hot Sauce | Vinegar | Drunken Vinegar | Balsamic Vinegar | Food History | Barbecue Sauce | Butter | Mustard | Sour Cream | Maple Syrup | Salad Dressing | Gravy) — are among the most popular we've ever published here at HILOBROW.