M IS FOR MONKEY GLAND SAUCE
By: Tom Nealon
July 22, 2023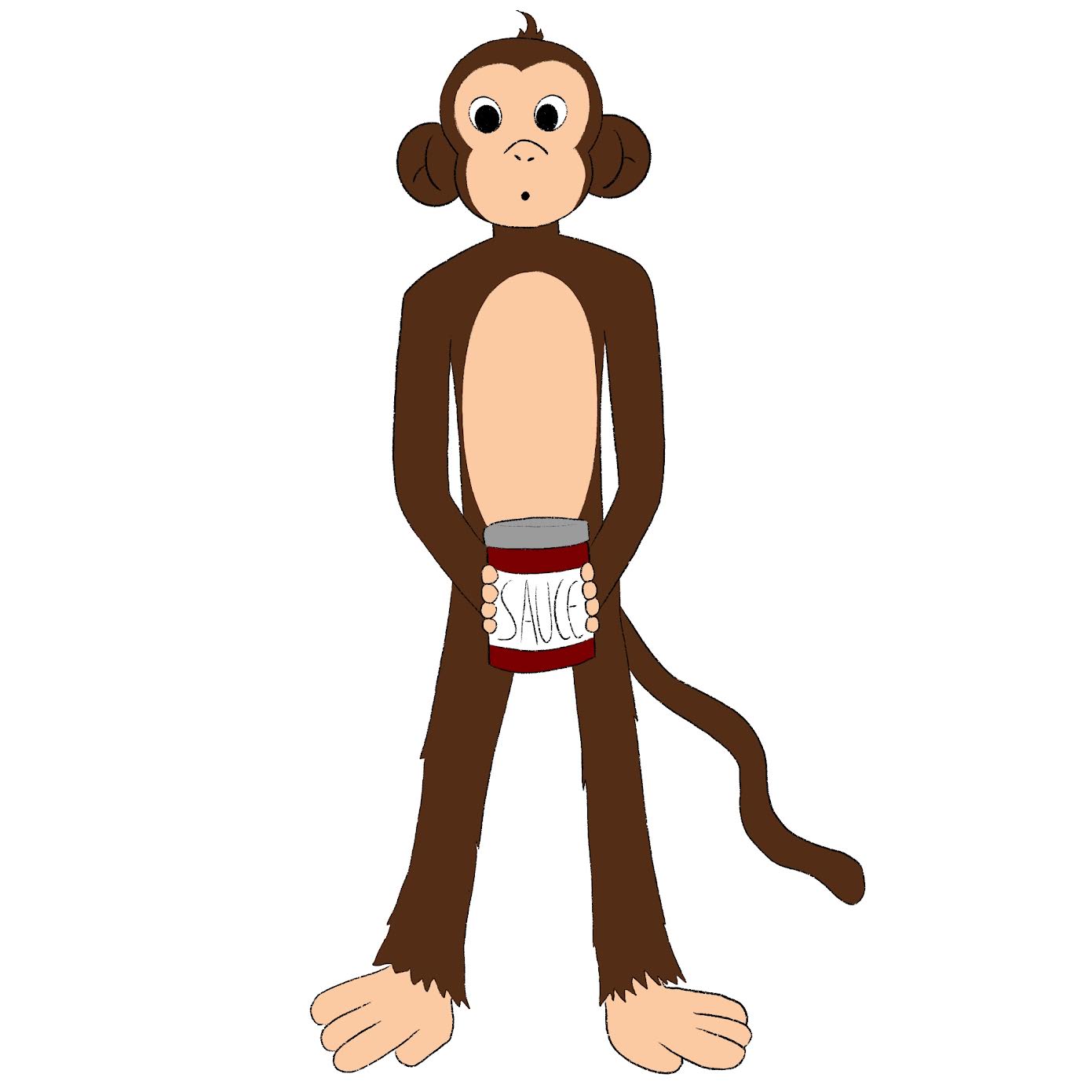 An installment in CONDIMENT ABECEDARIUM, an apophenic food-history series from HILOBROW friend Tom Nealon, author of the seminal book Food Fights and Culture Wars: A Secret History of Taste (2016 UK; 2017 US); and also — here at HILOBROW — the popular series STUFFED (2014–2020) and DE CONDIMENTIS (2010–2012).
CONDIMENT ABECEDARIUM: SERIES INTRODUCTION | AIOLI / ANCHOVIES | BANANA KETCHUP / BALSAMIC VINEGAR | CHIMICHURRI / CAMELINE SAUCE | DELAL / DIP | ENCURTIDO / EXTRACT OF MEAT | FURIKAKE / FINA'DENNE' | GREEN CHILE / GARUM | HOT HONEY / HORSERADISH | INAMONA / ICE | JALAPEÑO / JIMMIES | KECAP MANIS / KIMCHI | LJUTENICA / LEMON | MONKEY GLAND SAUCE / MURRI | NƯỚC CHẤM / NUTELLA | OLIVE OIL / OXYGALA & more to come.
---
M is for MONKEY GLAND SAUCE
---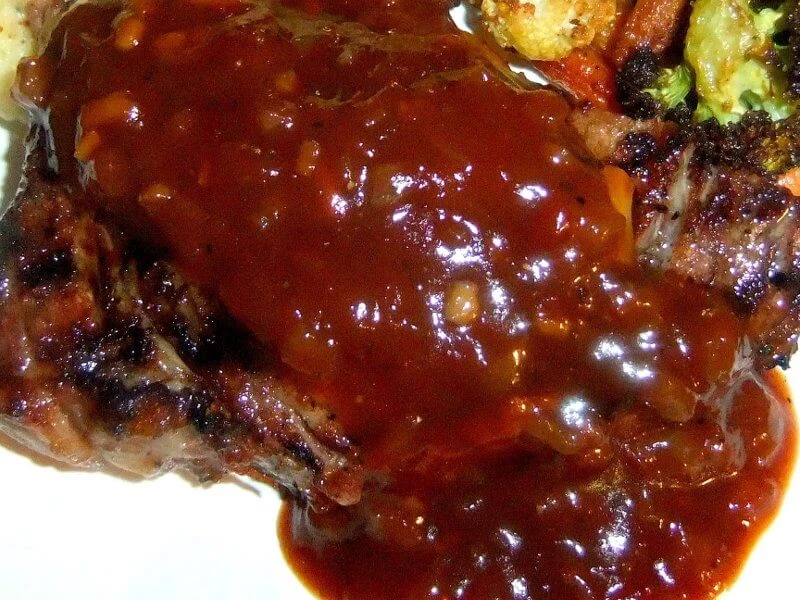 Low-key popular on steak in South Africa for much of the 20th century, monkey gland sauce had a resurgence post-apartheid with exoticism-seeking vacationers and lovers of testicle-related humour (i.e., British people).
The name comes from the practice, popularized by Franco-Russian surgeon Serge Voronoff, of transplanting testicle tissue onto the testicular regions of rich men to increase virility and lifespan. He started by using criminals, but his business quickly, um, outgrew his supply and he pivoted to monkeys. He became a brief but worldwide celebrity: E.E. Cummings wrote about a "famous doctor who inserts monkeyglands in millionaires," the Marx brothers sang "If you're too old for dancing / Get yourself a monkey gland," and Bertram Gayton wrote a science fiction novel called The Gland Stealers (1922). Inspired by Voronoff, Gayton's story involves a grandfather getting a gorilla gland implantation that leads to a second youth frolicking about in a gorilla suit.
There is even a cocktail, the Monkey Gland, from Harry's New York Bar in Paris. A mixture of Gilded Age grandeur and male fragility combined to keep the practice, and similar ones (Dr. Eugen Steinach had a procedure — famously used on W.B. Yeats — involving a partial vasectomy and guinea pig testicle injections that was aimed at the same results) in vogue for a time.
Happily, the sauce doesn't actually have monkey testicles and is just a nice big steak sauce, if you like that sort of thing. Onion, garlic, apricot, peaches, tomato, Worcestershire, chutney, vinegar and often wine (port or sherry). A fruity version of a British-style steak sauce, and even if it doesn't have the zing of transplanting monkey testicles onto your scrotum, it is pretty delicious and easy to make. Just let the onion and garlic cook on low heat in oil until they soften, add tomato (crushed or paste, as you prefer), chutney, fruit, thin with wine, vinegar and Worcestershire to taste, simmer for 20 minutes and boom. Maybe not longevity, perhaps not virility, but a pleasant fruity sauce for your grilled meat.
---
M was for MURRI
---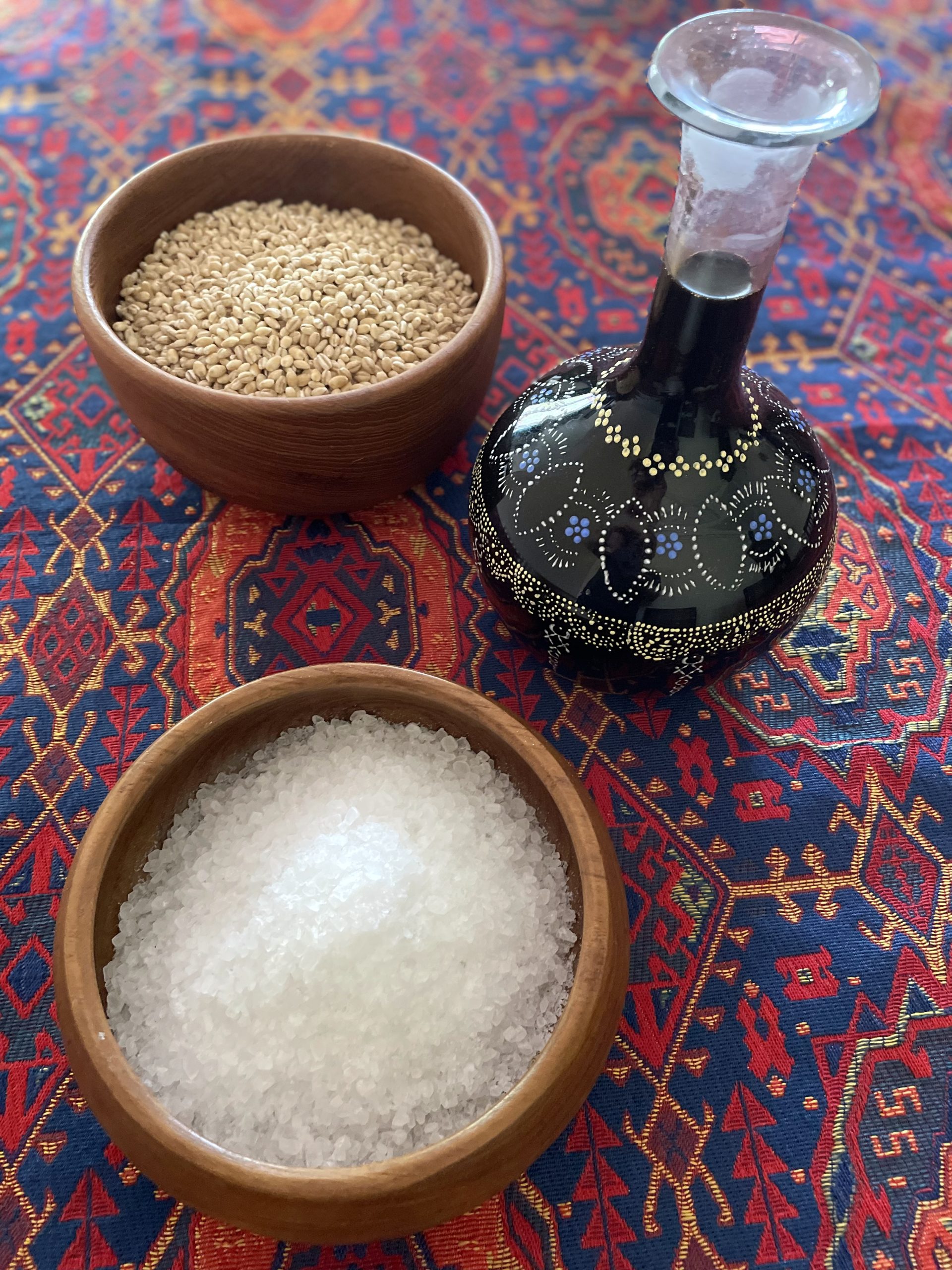 Around the year 1000 CE, murri was as ubiquitous in Middle Eastern and North African cuisine as the fish sauce garum was in Roman food or soy sauce is in today's Chinese cuisine. This is, in part, what led to it being associated with those condiments, but murri, though it fell out of favor in the 13th century, appears to have been much more complex.
It was made (simplifying somewhat) by making an unleavened barley dough loaf, letting it sit inside a fig leaf for at least 40 days while it turned rock-hard, then chiseling it apart, grinding and adding spices (thyme, coriander, caraway, nigella, fenugreek, anise, fennel), salt, and water and letting it sit under a cloth for another 40+ days while it bubbled, hopefully, with wild yeast fermentation. Then add some groats (to add yeasts and new fermentation material, similar to a sourdough starter) and let sit another couple weeks. Then strain and enjoy. There is a resulting sludge that they would make a second murri from with burnt barley bread (and sometimes a third), but that is the pith of the recipe.
The result of all this time and fermentation and slow cooking in the Persian sun was a funky, spiced-up brown liquid that would add depth and umami to a wide range of dishes.
Weirdness and fig leaves aside, it's a spiced up version of wet Marmite! Marmite is made with autolyzed barley yeast — autolyzed is just a word for making the cells destroy themselves and cough up their glutamic acid which, when added to the salt that is there, makes MSG. Here the barley and its yeast are autolyzed by sitting in the sun and fermenting in salt; in Marmite the barley yeast extract is heated and enzymes added (instead of fermentation) to achieve autolysis, but it's strikingly similar. Did the British intentionally make off with murri while making trouble in the Middle East? Was it on a scroll somewhere, hidden in Sir Richard Burton's baggy pants?
We may never know, but maybe we do know why food writers kept insisting that it was a version of soy sauce or garum. They were covering up Marmite's close relationship to murri! At the behest of the crown? Big Marmite? If I could speculate further, you know I would. The coverup, of course, is always is what gets you — I would never have thought of any of this if the suspicious "it's just like soy sauce or garum" story wasn't out there.
Justice for murri! It should be returned, along with half the stuff in the British Museum.
***
TOM NEALON at HILOBROW: CONDIMENT ABECEDARIUM series | STUFFED series | DE CONDIMENTIS series | SALSA MAHONESA AND THE SEVEN YEARS WAR | & much more. You can find Tom's book Food Fights & Culture Wars here.