Q IS FOR QIZHA
By: Tom Nealon
November 15, 2023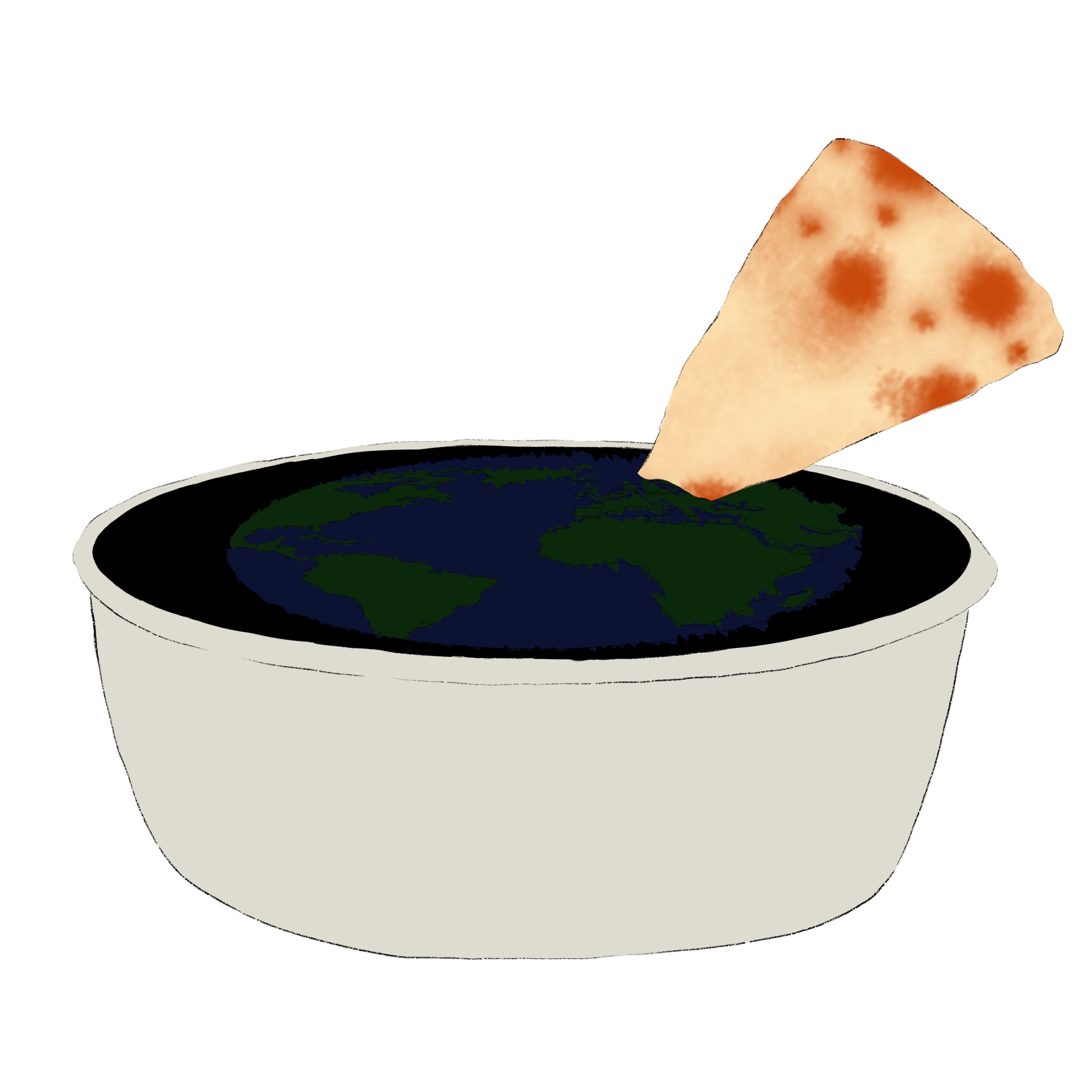 An installment in CONDIMENT ABECEDARIUM, an apophenic food-history series from HILOBROW friend Tom Nealon, author of the seminal book Food Fights and Culture Wars: A Secret History of Taste (2016 UK; 2017 US); and also — here at HILOBROW — the popular series STUFFED (2014–2020) and DE CONDIMENTIS (2010–2012).
CONDIMENT ABECEDARIUM: SERIES INTRODUCTION | AIOLI / ANCHOVIES | BANANA KETCHUP / BALSAMIC VINEGAR | CHIMICHURRI / CAMELINE SAUCE | DELAL / DIP | ENCURTIDO / EXTRACT OF MEAT | FURIKAKE / FINA'DENNE' | GREEN CHILE / GARUM | HOT HONEY / HORSERADISH | INAMONA / ICE | JALAPEÑO / JIMMIES | KECAP MANIS / KIMCHI | LJUTENICA / LEMON | MONKEY GLAND SAUCE / MURRI | NƯỚC CHẤM / NUTELLA | OLIVE OIL / OXYGALA | PIKLIZ / PYLSUSINNEP SAUCE | QIZHA / QUESO | & more to come.
---
Q is for QIZHA
---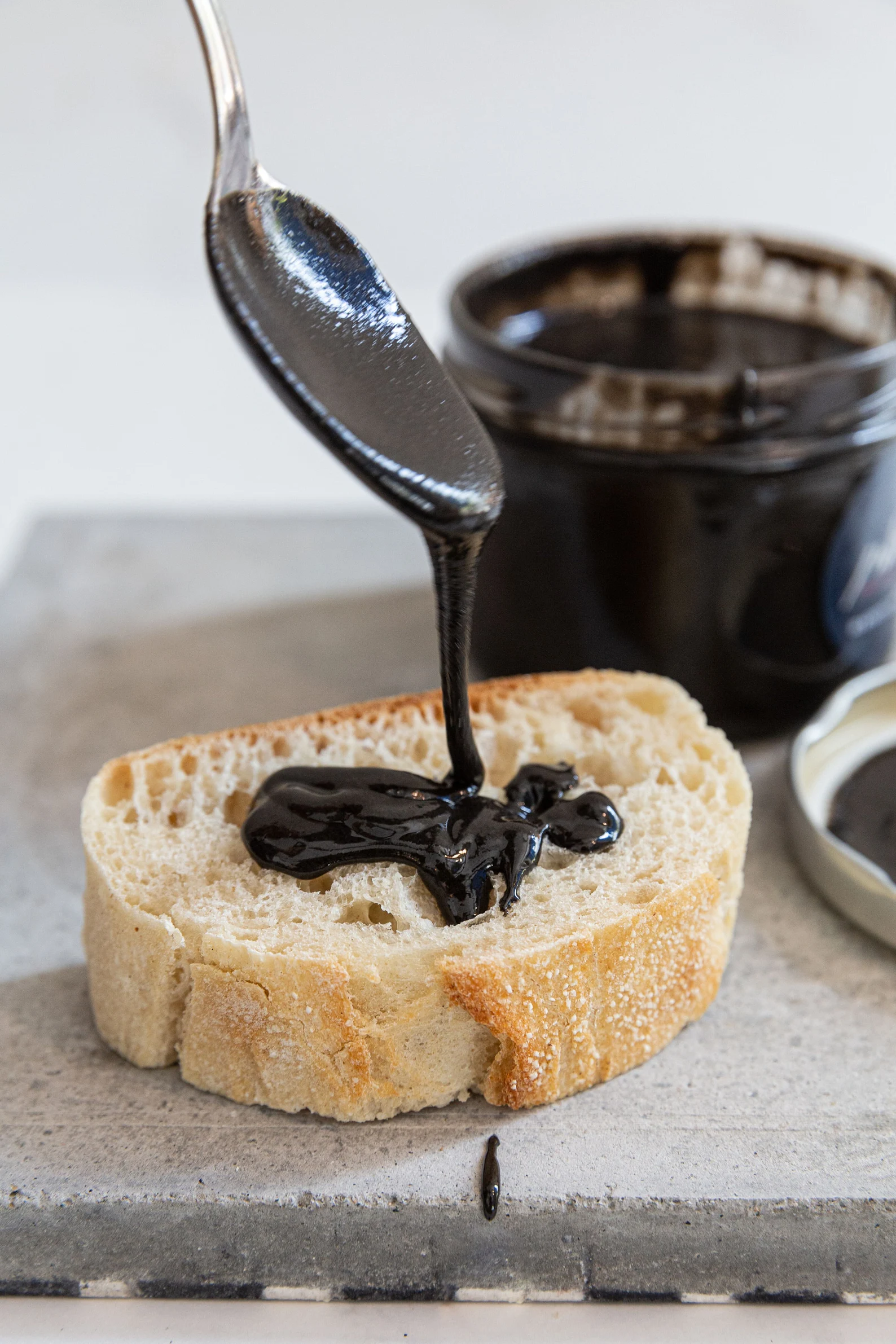 Qizha is a condiment made from roasted and ground nigella seeds. Often called black cumin (sometimes black caraway, black seed, and some other things) it is prepared by grinding roasted nigellas seeds with tahini to make a thick, black, paste. The flavor is bitter, powerful, sweet, earthy. It is a little like marmite in how it takes over your sense apparatus as you taste it, though it is nothing like marmite. In Palestine it is used as a dip and spread but also in a wide variety of baked items including a popular cake often called, helpfully, qizha.
For a few thousand years, and certainly since Aristotle made his list of the five senses in De Anima in the 4th century BCE, we have been stuck in this pentchotomy where we reflexively dump any sensation into one of these five groups. Is it a sight? A feeling? Boom, labeled, explained. We are taught this from a very early age, preschool, typically. As if the process of categorizing all of the sensations involved in being a human living in this great, weird world, is an appropriate activity for a three year old but let's wait five years to explain fractions. Thanks, Aristotle.
Anyway, because so few foods are black, the experience of eating qizha engages more of our sensory apparatus — and engages it more obviously — than does eating a more usual paste might. There is always a mix of the visual, the olfactory, the tactile in our tasting of things, but the visual becomes more explicit when we eat something of an unfamiliar color. I imagine it as our lizard brain having a look at this black paste and saying "I dunno, man, I'm giving it a nope" and immediately passing it off to the limbic system for affirmation. The limbic system, a little more worldly and urbane, more mammalian, anyway, takes a longer look, swings it by the amygdala who is appropriately terrified and files it under "not food, scary." Ultimately it is kicked upstairs to the cerebral cortex with a note: "looks weird, don't do it."
We think we are just experiencing "taste" but it is a whole sequence of autonomic and semi-nomic reactions that take place before what we think of as taste happens. With foods that trigger the "this might be poison" lizard brain processes, the act of eating and tasting is a complicated and peculiar business. Which is part of what makes qizha so great — it is both an unusual and powerful flavor and also an unusually powerful sensation.
Like with many novel foods, it might take a few repetitions to fully appreciate the flavor — all of the extra-sensory stuff can make the taste experience more interesting, but sometimes it just makes it confusing. A little familiarity can go a long way.
---
Q was for QUESO
---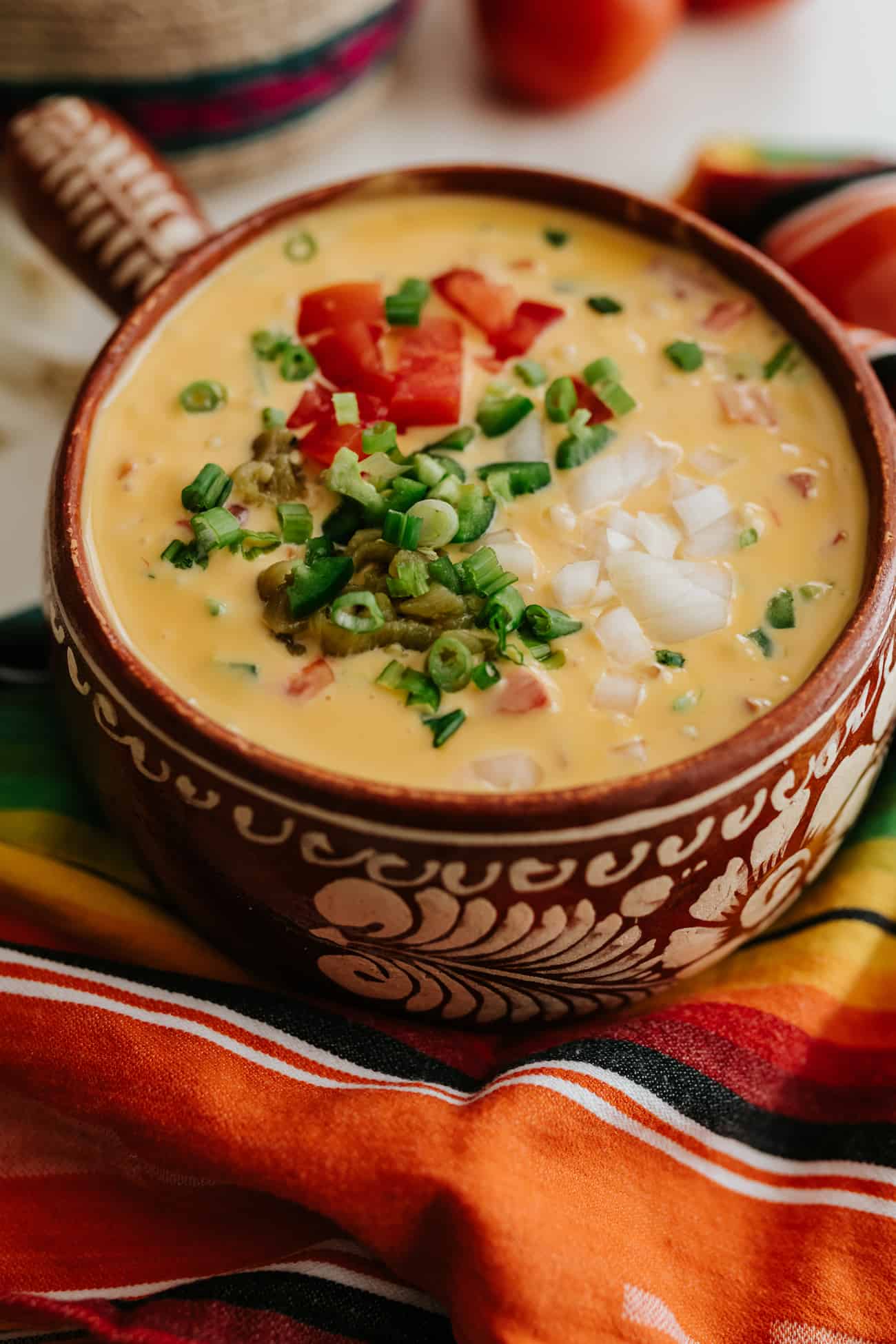 Short for chile con queso, queso is a dip that you can buy premade in a Frito Lay can. But you shouldn't. The real thing is so deliciously debased already that you'd be crazy not to get some salsa and some Velveeta and melt them together. Or, better yet, a can of Rotel tomatoes and green chiles and mix that with your Velveeta, Texas style. There are still spots where you find something closer to ur-chile con queso, especially from Hatch, New Mexico, down past El Paso into Chihuahua, Mexico. There you'll see melted cheese mixed with prepared (roasted, simmered with onion and spices) green chiles and served with flour tortillas. As you proceed south, the cheese will change from white cheddar to queso chihuahua. It's always green chiles though, whether you are in Chihuahua or Dallas.
Note: Queso might have remained stuck in the southwest if not for Lady Bird Johnson including a (regrettably Velveeta-less) recipe for "Chili con queso" in a 1964 article for the Washington Post. While her recipe is a little baroque, including ingredients like oregano, cumin, and chili powder that lean the finished product more towards chili than queso, it does have the tomatoes and green chiles. Thanks LB.
***
TOM NEALON at HILOBROW: CONDIMENT ABECEDARIUM series | STUFFED series | DE CONDIMENTIS series | SALSA MAHONESA AND THE SEVEN YEARS WAR | & much more. You can find Tom's book Food Fights & Culture Wars here.