STUFFED (32)
By: Tom Nealon
February 28, 2019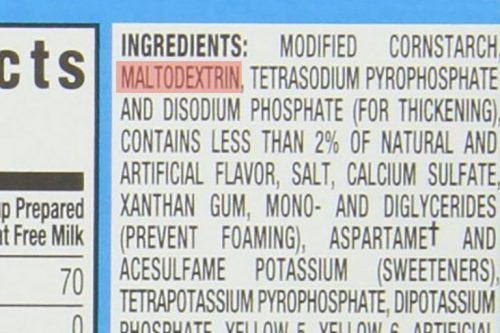 One in a popular series of posts by Tom Nealon, author of Food Fights and Culture Wars: A Secret History of Taste. STUFFED is inspired by Nealon's collection of rare cookbooks, which he sells — among other things — via Pazzo Books.
LAYING IT ON THICK
For millennia, people have been thickening food — with bacteria (yogurt, cheese), time (reducing over heat), and with added ingredients.
In the west, for the longest time, this was done by throwing some bread crumbs in then straining them out and hoping for the best, or with eggs.
Over time, flour, and then various starches — mostly picked up here and there as the side products of imperialist exploration — became the go-to thickeners. Tapioca, corn starch, arrowroot, potato, all became popular at one time or another. As industrialization took over, a series of gums emerged: guar gum, tragacanth, arabic gum (mastic) etc — some of which had been around for ages, but only in limited use. These were superseded, generally, by the lab-formulated xanthan gum — a polysaccharide formulated using the bacterium responsible for black rot on broccoli — which eclipsed them all. For decade after decade, we have lived in a world made thick by xanthan.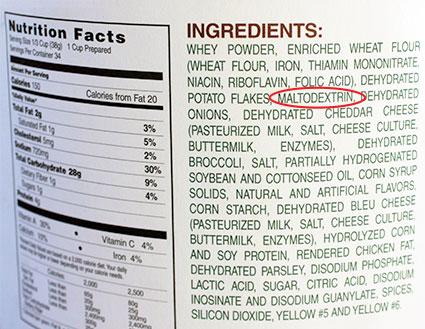 But a new player with different skills has emerged in recent decades, an additive that makes flavor itself thicker.
Maltodextrin is a polysaccharide made by cleaving apart starch through hydrolysis and separating out the sugar bits. It's a more or less flavorless white powder that imparts a slight sweetness and human-pleasing texture — it turns wet things (vinegar, wine, juice, etc.) into dry flavors by absorbing them. They can then be added as a dry ingredient so you coat your chips with burgundy wine flavor, salt & vinegar, kumquat juice.
Maltodextrin, which is made from tapioca, is not only gluten-free, but is especially good at absorbing fats and making peanut butter powder, nutella powder, pork fat powder, butter powder, etc., etc. Maltodextrin makes sports drinks very slightly thick and super easy for your body to get at those sugars — it's as easy to absorb as glucose! Not great for diabetes? You might be right!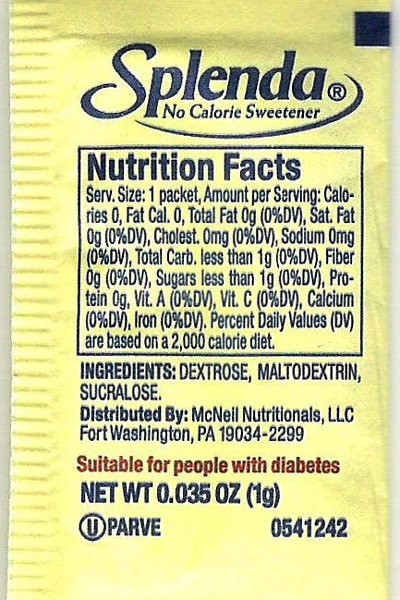 Once you start looking for it, it's everywhere. Every manufactured food product with a void that needs filling with a slightly sweet, vaguely mouth pleasing, sort of nebulously positive flavor seems to have maltodextrin pressure injected into its gaps. Cookies, salad dressings, jerky, soup, pasta, drinks, vitamins — it's even in insecticide! Is it, although itself a sugar, in sugar substitutes like Splenda? Of course it is.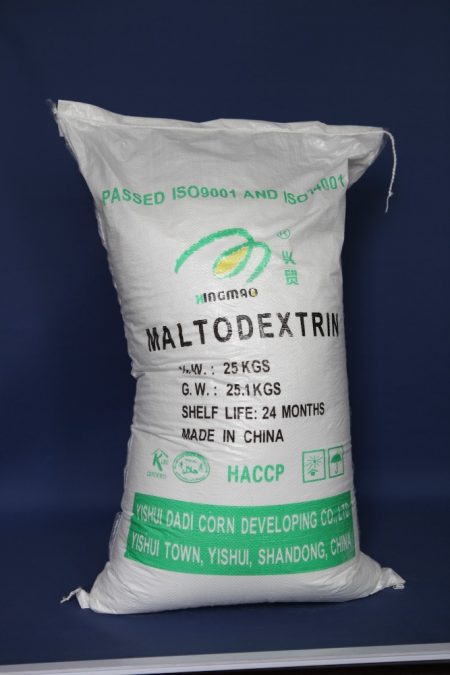 Recently, the availability of cheap Chinese maltodextrin has led to more, well, inventive uses. Kids, spurred on by a rash of maltodextrin enthusiast snapchat groups, have taken maltodextrin a step further and are using it to create flavors for use outdoors, as well as backpack size sprayers for use in school cafeterias.
Want Ranch-flavored bushes? A cashew butter-flavored car? What if your neighbor tasted like Doritos? STUFFED has acquired a sketch that might have been used to create a device that turned a local couples garage into a Slim Jim-flavored fun house — what fun!
I'm kidding of course, it's not fun at all — it's a public health hazard. Teenagers have been caught spraying local cats dog-food flavor and local dogs salmon. A flock of sparrows was seen attacking a suddenly sunflower squirrel.
It's bananas, and we fear it's only the beginning. Anyway, presented only for research purposes: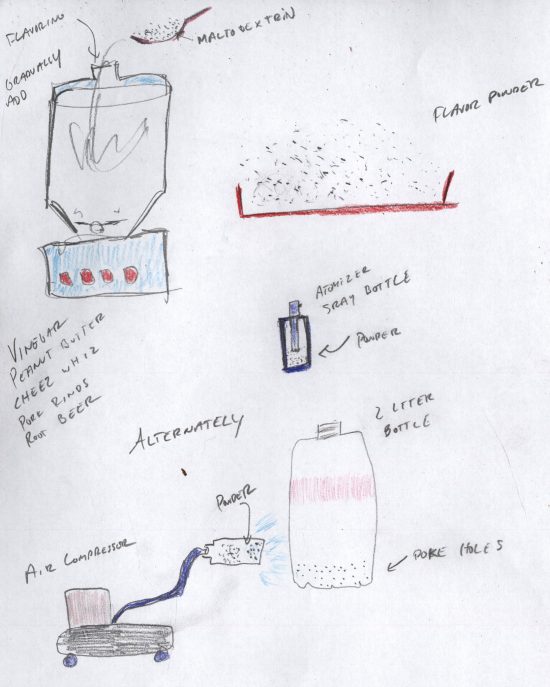 ***
STUFFED SERIES: THE MAGAZINE OF TASTE | AUGURIES AND PIGNOSTICATIONS | THE CATSUP WAR | CAVEAT CONDIMENTOR | CURRIE CONDIMENTO | POTATO CHIPS AND DEMOCRACY | PIE SHAPES | WHEY AND WHEY NOT | PINK LEMONADE | EUREKA! MICROWAVES | CULINARY ILLUSIONS | AD SALSA PER ASPERA | THE WAR ON MOLE | ALMONDS: NO JOY | GARNISHED | REVUE DES MENUS | REVUE DES MENUS (DEUX) | WORCESTERSHIRE SAUCE | THE THICKENING | TRUMPED | CHILES EN MOVIMIENTO | THE GREAT EATER OF KENT | GETTING MEDIEVAL WITH CHEF WATSON | KETCHUP & DIJON | TRY THE SCROD | MOCK VENISON | THE ROMANCE OF BUTCHERY | I CAN HAZ YOUR TACOS | STUFFED TURKEY | BREAKING GINGERBREAD | WHO ATE WHO? | LAYING IT ON THICK | MAYO MIXTURES | MUSICAL TASTE | ELECTRIFIED BREADCRUMBS | DANCE DANCE REVOLUTION | THE ISLAND OF LOST CONDIMENTS | FLASH THE HASH | BRUNSWICK STEW: B.S. | FLASH THE HASH, pt. 2 | THE ARK OF THE CONDIMENT | SQUEEZED OUT | SOUP v. SANDWICH | UNNATURAL SELECTION | HI YO, COLLOIDAL SILVER | PROTEIN IN MOTION | GOOD RIDDANCE TO RESTAURANTS.
MORE POSTS BY TOM NEALON: Salsa Mahonesa and the Seven Years War, Golden Apples, Crimson Stew, Diagram of Condiments vs. Sauces, etc., and his De Condimentis series (Fish Sauce | Hot Sauce | Vinegar | Drunken Vinegar | Balsamic Vinegar | Food History | Barbecue Sauce | Butter | Mustard | Sour Cream | Maple Syrup | Salad Dressing | Gravy) — are among the most popular we've ever published here at HILOBROW.