N IS FOR NƯỚC CHẤM
By: Tom Nealon
August 14, 2023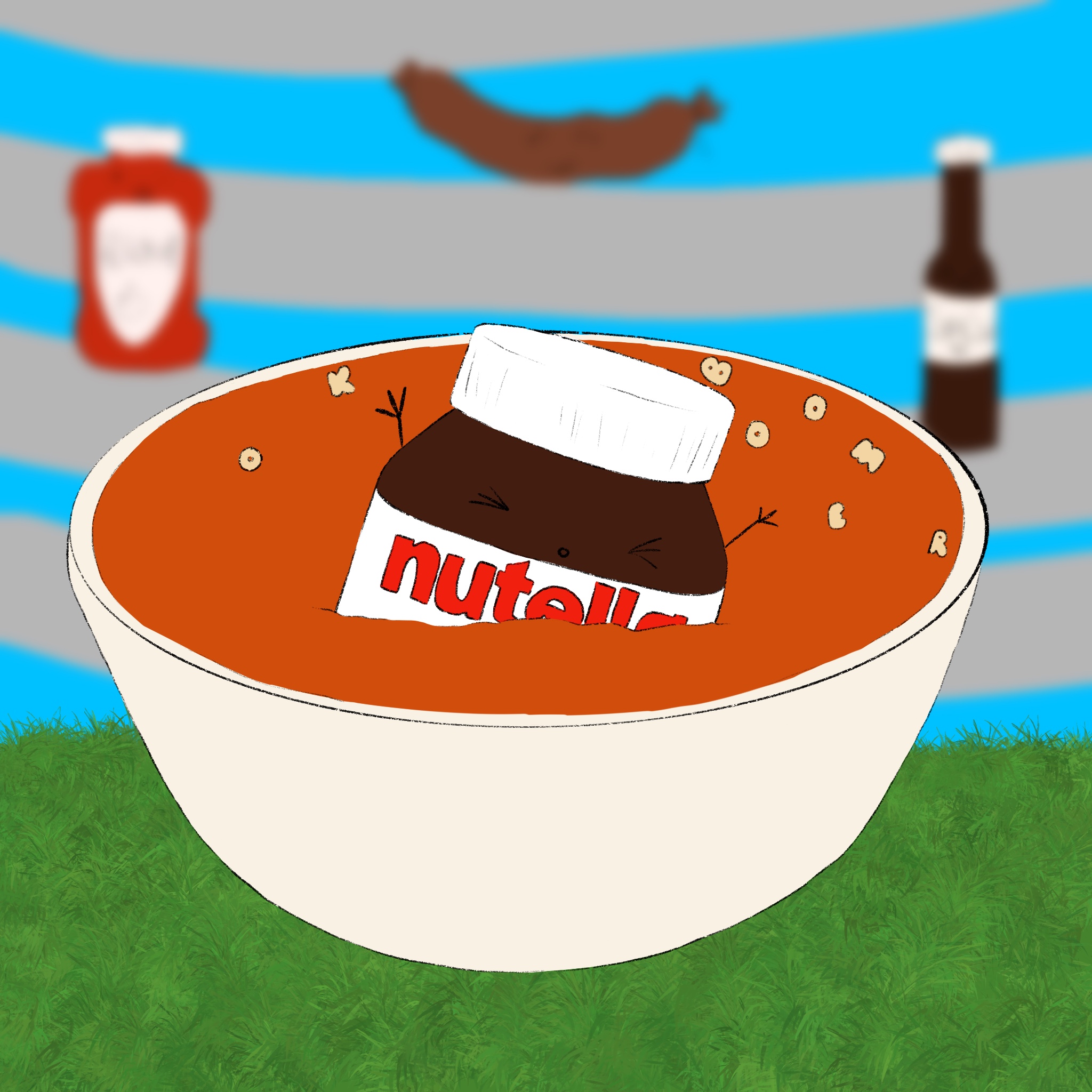 An installment in CONDIMENT ABECEDARIUM, an apophenic food-history series from HILOBROW friend Tom Nealon, author of the seminal book Food Fights and Culture Wars: A Secret History of Taste (2016 UK; 2017 US); and also — here at HILOBROW — the popular series STUFFED (2014–2020) and DE CONDIMENTIS (2010–2012).
CONDIMENT ABECEDARIUM: SERIES INTRODUCTION | AIOLI / ANCHOVIES | BANANA KETCHUP / BALSAMIC VINEGAR | CHIMICHURRI / CAMELINE SAUCE | DELAL / DIP | ENCURTIDO / EXTRACT OF MEAT | FURIKAKE / FINA'DENNE' | GREEN CHILE / GARUM | HOT HONEY / HORSERADISH | INAMONA / ICE | JALAPEÑO / JIMMIES | KECAP MANIS / KIMCHI | LJUTENICA / LEMON | MONKEY GLAND SAUCE / MURRI | NƯỚC CHẤM / NUTELLA | OLIVE OIL / OXYGALA & more to come.
*
(INTRODUCTORY REMARKS ON THICK vs. THIN)
25,000 years ago, condiments were salt, salt water, and not being eaten by a saber-toothed tiger while you hurriedly cooked and ate a large herbivore. Things didn't change much for thousands of years. Surely some people made condiments out of berries or wild spices — mustard, juniper, coriander, turmeric, capers — but mostly, people were just happy to eat. This changed with the invention and spread of wine — and thus vinegar. Now we were getting somewhere! All those spices and some salt mixed up with wine or vinegar was the beginning of real condiment use.
A few thousand years later and olive oil made its way into diets and, for a brief shining moment, people in the greater Middle East and Mediterranean region had vinaigrette and they were happy. But it didn't last long. Someone invented fish sauce and with it came the iron fist of the Roman Empire and the sure knowledge that whatever you were eating was, for the next thousand years or so, going to taste like salty, pleasantly rotted fish.
What is wild, though, is that it basically took the dawn of the early modern world — The Renaissance℠ — before thick condiments started popping up with any regularity. Even into the 14th and 15th centuries, the method for thickening sauces was either egg (which is fine for a hot sauce but doesn't lend itself, broadly, to condiment use) or breadcrumbs — neither of which was likely to break the thin condiment hegemony. But since then we've been buffeted by attempts to make condiments thick. I even wrote about elements of it in my book: pectin, starch, a quarter century of dip, the gums (guar, tragacanth, xanthan), gelatin, fluff, the butters, the chutney years…. The 20th century, in particular, was yearning to be thick.
At the moment we are most of the way through a receding of the thick century which has led to something of a generational conflict. More recent generations move to thin, for a variety of reasons (a natural correction back to thin condiments, adoption of thinner Asian sauces, a feeling that thickeners are unnatural, a contrary position vis-a-vis the still dominant Boomers, etc.); older generations, meanwhile, stay thick.
Where is the spot of homeostasis? As e.e. cummings noted, presciently, it's an imaginary non-space right in between: "more thicker than forget / more thinner than recall."
Baby boomers like their condiments thick: dip, jam, liverwurst, gravy (no lumps!), sour cream, cottage cheese as a condiment. They don't like thin condiments currently because thin things make then contemplate aspiration, but originally because they remind them of soup, their parent's very favorite thing and the thickness reminds them of their youth insouciantly eating dip in the greatest country in the world before all this hanky panky, tommyrot, claptrap and fiddle faddle. They might use something thin like au jus to moisten their food; but that's as far as it goes.
On the other extreme, Gen Z prefers thin, asian style sauces: gochujang, nuoc cham, black vinegar with soy and chile crisp; salt fat acid heat stuff.
Millennials like homogenized in-between sauces like vodka sauce, thai chile, and peanut, that have a bunch of ingredients but are a little viscous and manageable.
Gen X grew up with salad bars and are shaped, in one direction or another, by this: ranch, an unhealthy obsession with balsamic vinegar, non-yellow mustard that seems fancy (dijon, meaux, stone ground brown), blue cheese and buffalo sauce.
If you were to draw a big infographic of this endless conflict, the imaginary non-space in the center, at least for Americans, would probably be ketchup, that much-loved, but also much-reviled, all-flavors-bordering-on-no-flavor non-Newtonian fluid.
Anyway, a thin and a thick:
---
N is for NƯỚC CHẤM
---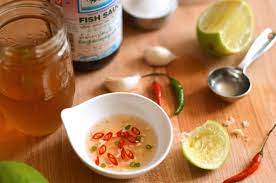 Maybe the perfect thin condiment, infinitely tweakable, immediately identifiable, the Vietnamese lime/fish sauce/chile/garlic sauce nước chấm is great on almost everything.
It can be made with just lime or lemon with some water, a little sugar and a bunch of fish sauce. Add fresh chopped chiles (or rehydrated dried Thai or arbols) and finely chopped garlic (a great use for that garlic press that maybe you've retired because it makes garlic so small it immediately burns when you throw it in oil) to taste.
You can build whole amazing dishes around just spooning this on top of rice and a few other ingredients, but it is, of course, an unequaled dipping sauce.
Thailand has a similar, often more potent version, that just about always has chiles and garlic and usually skips the sugar, called prik nam pla. When just mixed up, before the flavors meld and mellow, it can be really intense, a barbaric yawp of a condiment.
---
N was for NUTELLA
---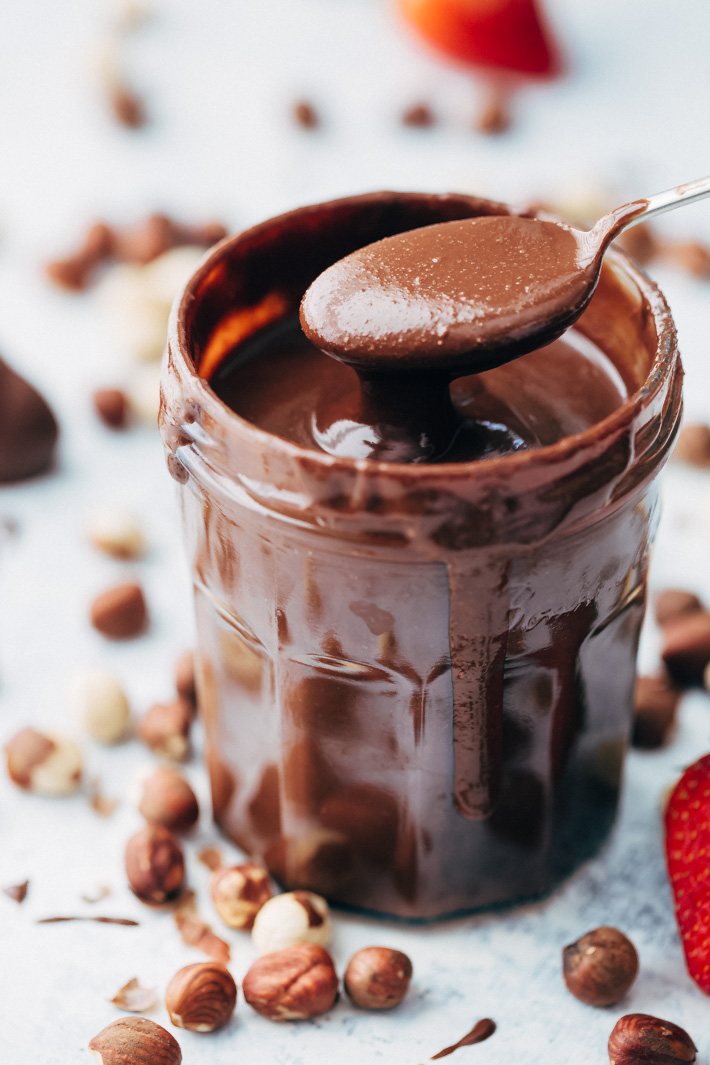 Napoleonic-era blockades had wide-ranging effects — from creating the still-vibrant European sugar beet industry )when English blockades prevented sugar from getting to France), to chicory coffee (to combat coffee shortages) and the popularization of the Italian chocolate hazelnut spread gianduia to make the dwindling chocolate supplies last longer.
Nutella (launched in 1964) took a little longer to show up; purportedly created to deal with similar shortages of cocoa during World War II, it was originally called Supercrema Gianduja — referencing the process that made it more spreadable than old-style gianduja. Later it was dubbed "Nutella," a portmanteau of nut and the feminine diminutive ella — also, as a point of interest, used in the naming of bacteria.
Nutella wasn't launched in the US until 1983, so it is Gen X, Millennials, and Gen Z who grew up with it, while Boomers who mutter about their children and grandchildren eating dessert for breakfast. Because it's made with environmentally unfriendly palm oil (mostly from clear-cutting tropical forest to plant the palm trees) it is, perhaps, ripe for replacement.
***
TOM NEALON at HILOBROW: CONDIMENT ABECEDARIUM series | STUFFED series | DE CONDIMENTIS series | SALSA MAHONESA AND THE SEVEN YEARS WAR | & much more. You can find Tom's book Food Fights & Culture Wars here.