49th PARALLEL (25)
By: Joshua Glenn
March 18, 2023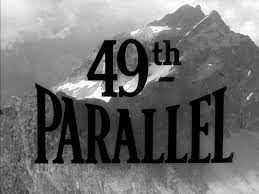 University of Toronto philosopher Mark Kingwell and HILOBROW's Josh Glenn are coauthors of The Idler's Glossary (2008), The Wage Slave's Glossary (2011), and The Adventurer's Glossary (2021). While researching and writing their respective sections of the latter book, they engaged in an epistolary exchange about real-world and fictional adventures. (As intended, passages from this exchange appear verbatim in the book.) Via the series 49th PARALLEL, the title of which references not only Mark and Josh's cross-border collaboration but one of their favorite WWII movies, HILOBROW is pleased to share a lightly edited version of their adventure-oriented exchange with our readers.
49th PARALLEL: FULL OF BEANS | DERRING-DO | ON THE BEAM | A WIZARD DODGE | RURITANIA | ROBINSONADE | CAMARADERIE | WISH I WERE HERE | PICARESQUE | TILTING AT WINDMILLS | PLUCK | SKOOKUM | SAGAMAN | HOT-SHOT | CUT AND RUN | THE WORST ANGELS OF OUR NATURE | ACUMEN | APOPHENIA | ESCAPADE | I AM NOT A NUMBER | HEAD-SHOT CIRCUS | 86 | GAMBIT | PLAY THE GAME | HAYWIRE | REPETITION.
---
HAYWIRE
---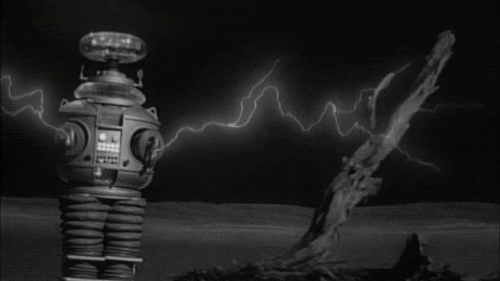 28th August, 2019
ATLANTA
In a few moments, I'm headed out on a road trip — driving from Atlanta to Boston, with my older son. When I was in my teens and twenties, my friends and I criss-crossed America and Canada in a succession of charismatic but unreliable old cars. It's one of my favorite things to do. I want to do a road trip with you, one of these days!
Let's wrap up our conversation by talking a little about what it takes to break free of routine, to shake off the mesmerizing spell of the quotidian. Although being trapped in routine is a psychological problem, the etymology of some of the adventure terms I've researched suggests that the experience feels like a physical one: like one is weighed down, one's edge is blunted, one's senses and perception are dulled and occluded. The various usages of edge, for example, suggest that adventure is about becoming weapon-like, cutting through the fine meshes holding us back. We also resort to scientific metaphors — dynamic, galvanize — as though to suggest we are an inert substance in need of a shocking jolt. We also find many terms — and this is something discussed in The Idler's Glossary and The Wage Slave's Glossary — that implicitly or explicitly compare our condition to that of a machine — a mechanized, routinized device that requires downtime lest it should suddenly go haywire.
Can you help conclude this conversation by talking a little bit about the difference between freedom and liberty, say, not to mention repetition vs. routine — that sort of thing? What do our favorite philosophers have to tell us about breaking free, living a life of passion and adventure?
Josh
***
ALSO SEE: Josh's BEST 250 ADVENTURES of the 20th CENTURY list, and the A IS FOR ADVENTURE series | Mark on PATRICK McGOOHAN, BATTLESTAR GALACTICA, THE MAN FROM U.N.C.L.E., THE EIGER SANCTION, and THE HONG KONG CAVALIERS.