Patrick McGoohan
By: Mark Kingwell
March 19, 2011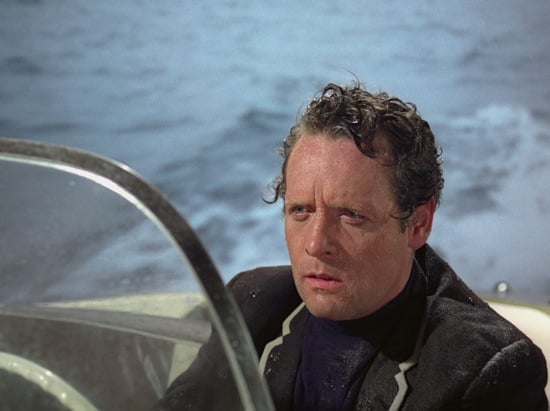 It was the face: the firmly set mouth, craggy nose, gimlet eyes; most of all that wide expanse of brow. American-Irish actor PATRICK McGOOHAN (1928-2009) bestows upon Number Six, central character in the cult 1960s TV series The Prisoner, the perfect physiognomy of doomed resistance. This totemic head, tilted in calculation or suspicion, the eyes narrowed, sits precariously atop McGoohan's blazer-clad frame as he slashes, desperate and always moving a little sideways, through the show's topsy-turvy carceral village (actually Portmeiron, Wales). The blazers, together with the crewneck jerseys and plimsolls compulsory for the narcotized inmates of this steampunk thought-control warehouse, work to dispose various thought-criminals and threats to state order as if they were Jerome K. Jerome punting enthusiasts. You can never leave, and never learn what power put you there; meanwhile, the band plays tunes in a Gilbert and Sullivan style and your cozy cottage awaits. The Prisoner, running just 17 episodes in 1967 and '68, was faultless paranoid-psychedelic style, edgier and weirder than spy-fi rivals like the original Avengers (1961-69), with Diana Rigg in her form-fitting jumpsuits and Patrick Macnee as mod-Edwardian dandy John Steed. Both aesthetically and politically, The Prisoner took no prisoners: the thrilling opening sequence alone, with its soundtrack of urgent menace, is a masterly miniature depiction of the cynical power the state wields over the individual. "I am not a number," Number Six famously cries, "I am a free man." But how can he know for sure?
***
PRISONER SCRIPTS HERE.
On his or her birthday, HiLobrow irregularly pays tribute to one of our high-, low-, no-, or hilobrow heroes. Also born this date: Josef Albers.
READ MORE about members of the Postmodernist generation (1924-33).