49th PARALLEL (3)
By: Joshua Glenn
January 10, 2023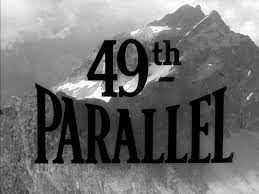 University of Toronto philosopher Mark Kingwell and HILOBROW's Josh Glenn are coauthors of The Idler's Glossary (2008), The Wage Slave's Glossary (2011), and The Adventurer's Glossary (2021). While researching and writing their respective sections of the latter book, they engaged in an epistolary exchange about real-world and fictional adventures. (As intended, passages from this exchange appear verbatim in the book.) Via the series 49th PARALLEL, the title of which references not only Mark and Josh's cross-border collaboration but one of their favorite WWII movies, HILOBROW is pleased to share a lightly edited version of their adventure-oriented exchange with our readers.
49th PARALLEL: FULL OF BEANS | DERRING-DO | ON THE BEAM | A WIZARD DODGE | RURITANIA | ROBINSONADE | CAMARADERIE | WISH I WERE HERE | PICARESQUE | TILTING AT WINDMILLS | PLUCK | SKOOKUM | SAGAMAN | HOT-SHOT | CUT AND RUN | THE WORST ANGELS OF OUR NATURE | ACUMEN | APOPHENIA | ESCAPADE | I AM NOT A NUMBER | HEAD-SHOT CIRCUS | 86 | GAMBIT | PLAY THE GAME | HAYWIRE | REPETITION.
---
ON THE BEAM
---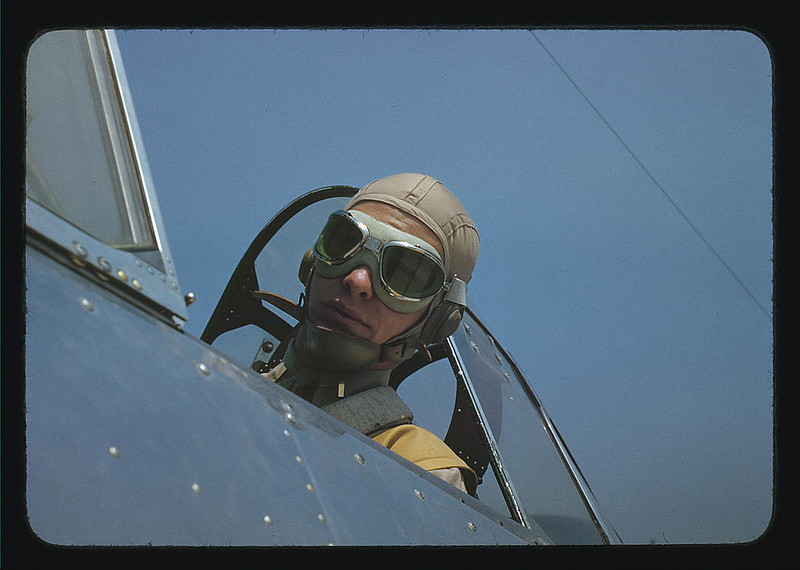 29th July, 2019
BOSTON
The Continental versus Anglo-American philosophy divide — yes, very interesting comparison. I greatly look forward to hearing your thoughts on this.
I'm glad you brought up your childhood connection to military aviation — I seem to recall you telling me that you were powerfully attracted to that world, and strongly considered joining up. But somehow, you became a philosopher. A high-flying philosopher! A philosopher who can soar in the stratosphere, but also execute daring low-altitude maneuvers and land "on the money" every time: I'm thinking of all the entertaining, insightful writing you've done about everything from cocktails to baseball. I'd love to hear your thoughts on how these dual impulses have found some kind of unity in your life's work, so far.
Speaking of aviation, it's been educational, for me, to discover how many thrilling idioms originated in that sphere: Some examples are obvious: You just used the expression seat of the pants, and then there's tailspin, ditch, and hit the panic button, for example. I'm also enamored of military aviation jargon that hasn't gone mainstream: using on the beam to mean "thinking correctly," say, or using pull chocks to mean "take off, depart." But what's really instructive to think about is how the action-packed, life-or-death jargon of military and test pilots has been appropriated for business contexts: ahead of the curve, for example, originally referred to how drag and airspeed interact in the mathematics of flight, while push the envelope referred to test pilots' mission of finding and exceeding the limits of an aircraft's performance.
One thinks back to Robert Propst and George Nelson's "Action Office" design for the Herman Miller Research Corporation in the mid-1960s — that is to say, to their invention of the office cubicle. Which was conceived of as a kind of cockpit for white collar workers: a sub-architectural system offering flexibility, and an uncluttered array of crucial (office) equipment, thus creating a jet pilot-like sense of efficiency and purpose… for pot-bellied middle managers. Wage slaves long for the life of adventure. It's not just about adrenaline, nor moving your body vigorously instead of sitting in an office chair (which also apes aircraft design). It's about the meaning which adventure gives to life.
Why does adventure give meaning to life? What is the nature of this meaning? How is adventure-meaning different from other forms of life-meaning? How is it expressed via the language, symbolism, and visual cues of adventure?
Josh
***
ALSO SEE: Josh's BEST 250 ADVENTURES of the 20th CENTURY list, and the A IS FOR ADVENTURE series | Mark on PATRICK McGOOHAN, BATTLESTAR GALACTICA, THE MAN FROM U.N.C.L.E., THE EIGER SANCTION, and THE HONG KONG CAVALIERS.