49th PARALLEL (13)
By: Joshua Glenn
February 12, 2023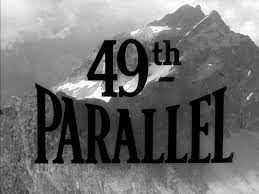 University of Toronto philosopher Mark Kingwell and HILOBROW's Josh Glenn are coauthors of The Idler's Glossary (2008), The Wage Slave's Glossary (2011), and The Adventurer's Glossary (2021). While researching and writing their respective sections of the latter book, they engaged in an epistolary exchange about real-world and fictional adventures. (As intended, passages from this exchange appear verbatim in the book.) Via the series 49th PARALLEL, the title of which references not only Mark and Josh's cross-border collaboration but one of their favorite WWII movies, HILOBROW is pleased to share a lightly edited version of their adventure-oriented exchange with our readers.
49th PARALLEL: FULL OF BEANS | DERRING-DO | ON THE BEAM | A WIZARD DODGE | RURITANIA | ROBINSONADE | CAMARADERIE | WISH I WERE HERE | PICARESQUE | TILTING AT WINDMILLS | PLUCK | SKOOKUM | SAGAMAN | HOT-SHOT | CUT AND RUN | THE WORST ANGELS OF OUR NATURE | ACUMEN | APOPHENIA | ESCAPADE | I AM NOT A NUMBER | HEAD-SHOT CIRCUS | 86 | GAMBIT | PLAY THE GAME | HAYWIRE | REPETITION.
---
SAGAMAN
---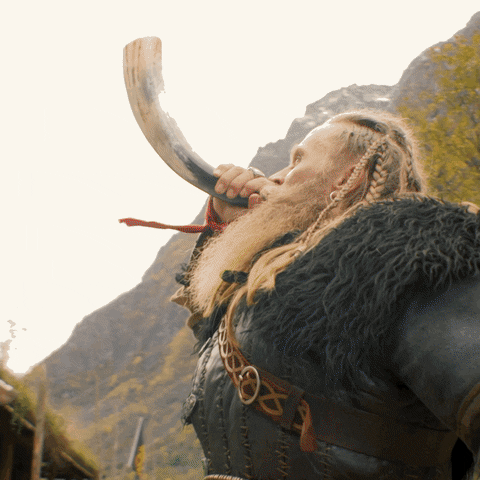 16th August, 2019
BOSTON
Of course, the first thing I want to riff on is your note about infantrymen taking anti-diarrhea tinctures — which reminds me of that joke about the pirate captain who orders the first mate to bring him his red shirt before every battle. He wears it, he finally explains, because "If I am wounded, the blood does not show, and the crew continues to fight without fear." But then they are confronted by an entire armada of enemy ships — at which point, the trembling captain commands, "Bring me my brown trousers!" Har har.
Thanks for the note about Canadian adventure movies — so great. You and I have previously discussed how much we enjoy the 1941 propaganda movie 49th Parallel — which is technically British, made by Powell and Pressburger — but it was created with the purpose of shaming neutral Americans into joining the war against Hitler. Laurence Olivier as a French-Canadian trapper, Leslie Howard as a writer camping in the Rockies, Raymond Massey as a Canadian soldier who's AWOL… each bravely taking on brutal German U-boat sailors on the run…. It's the greatest!
Thanks, too, for the note about Fitzgerald mimicking and overturning heroic college narratives, very helpful to my thinking. It's been so eye-opening, for me, to realize that modern adventure fiction begins by parodying chivalric romances — King Arthur, Roland — which early modern writers like Cervantes recognized as ridiculous, even pernicious. As you note, Don Quixote is ironic — the protagonist, whose very name is a reference to a knight's armor — has read so many chivalric romances that he loses his sanity. Mark Twain wanted to stamp out any lingering admiration for knightly adventures, as well — his tongue was firmly in cheek when he used the word "Adventures" in the titles of his great novels about Tom Sawyer and Huck Finn; and A Connecticut Yankee is directly a burlesque. One of the things I want to talk with you about is the notion of the hero and antihero: When I was studying Latin and Greek, in high school, it was bewildering to discover that Greek and Roman gods and heroes may be superheroic, but they are deeply flawed, even rather villainous; they're realistic, that is to say. Twain was horrified by the Civil War; Fitzgerald by WWI — small wonder that they actively sought to subvert and lampoon chivalrous fiction. (John Buchan's first novel, written when he was 19, was set in Scotland and titled Sir Quixote of the Moors; I haven't read it.) And yet medieval action and adventure terms are still very much with us: champion, derring-do, exploit, feat, gallant, and so forth. Even a relatively mild term like coping, it seems, originally was used to describe the clash of two armored soldiers coming together on the field of battle. PS: Several of the idioms I've collected, for this glossary, began as romanticizations of combat, but went on to become ironical: e.g., action man, hot shot, gung ho, over the top.
Before we leave Nietzsche behind — or maybe we can never leave Nietzsche behind? — I want to bring up a relevant adventure type: the ATAVISTIC EPIC. I'm thinking of adventure fiction that allows us to reinhabit folk legends, ballads, myths, epics — imagining ourselves not as genteel Christians but creatures of force, splendor, even savagery. Haggard's King Solomon's Mines, London's The Call of the Wild, Burroughs's Tarzan, Howard's Conan stories — these offer sublime emotions like fear, horror, awe, and the supernatural forms of enthusiasm and inspiration. And they celebrate the physical sensations denied modern man: hand to hand combat, sleeping rough, eating raw meat. These sorts of tales are also called "Sagaman" adventures, though that term is specific to Nordic or German atavism; this latter note reminds us of the connection between atavism and fascism, which Nietzsche's brother-in-law and others picked up on opportunistically. Still, I don't think you have to be a proto-fascist to enjoy Haggard's Viking novel Eric Brighteyes, Frans Bengtsson's The Long Ships, or Poul Anderson's The Broken Sword. You bring up "the idea of North," and there's much there with which to be fascinated: Tolkien, for example, draws heavily on that source.
All this is reminding me of Buchan's Sick Heart River — in which a sickly Englishman heads to Canada for one last adventure? It's quite spiritual and mystical about the power of the North — a little worrisomely so. You know it?
Josh
***
ALSO SEE: Josh's BEST 250 ADVENTURES of the 20th CENTURY list, and the A IS FOR ADVENTURE series | Mark on PATRICK McGOOHAN, BATTLESTAR GALACTICA, THE MAN FROM U.N.C.L.E., THE EIGER SANCTION, and THE HONG KONG CAVALIERS.