49th PARALLEL (11)
By: Joshua Glenn
February 6, 2023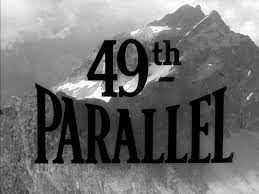 University of Toronto philosopher Mark Kingwell and HILOBROW's Josh Glenn are coauthors of The Idler's Glossary (2008), The Wage Slave's Glossary (2011), and The Adventurer's Glossary (2021). While researching and writing their respective sections of the latter book, they engaged in an epistolary exchange about real-world and fictional adventures. (As intended, passages from this exchange appear verbatim in the book.) Via the series 49th PARALLEL, the title of which references not only Mark and Josh's cross-border collaboration but one of their favorite WWII movies, HILOBROW is pleased to share a lightly edited version of their adventure-oriented exchange with our readers.
49th PARALLEL: FULL OF BEANS | DERRING-DO | ON THE BEAM | A WIZARD DODGE | RURITANIA | ROBINSONADE | CAMARADERIE | WISH I WERE HERE | PICARESQUE | TILTING AT WINDMILLS | PLUCK | SKOOKUM | SAGAMAN | HOT-SHOT | CUT AND RUN | THE WORST ANGELS OF OUR NATURE | ACUMEN | APOPHENIA | ESCAPADE | I AM NOT A NUMBER | HEAD-SHOT CIRCUS | 86 | GAMBIT | PLAY THE GAME | HAYWIRE | REPETITION.
---
PLUCK
---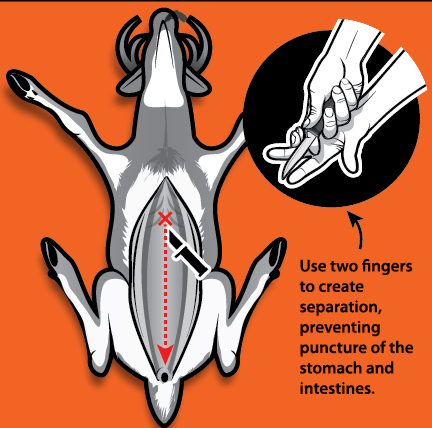 14th August, 2019
BOSTON
I first of all want to commiserate with you on your fishing injuries, past and present! However, you're not really looking for commiseration…. Rather, you're semi-complaining, semi-bragging about your mishaps, as I also do after any kind of mildly harrowing adventure. I've recently conducted a semiotic study of adventurous visual themes in US culture and advertising, on behalf of Clif Bar; and one of the predominant "codes" surfaced was one in which adventurers proudly show off their filthy, bloody fingers, toes, shins and cheekbones, not to mention their damaged gear. Injuries are material evidence of an aspect of the adventurous spirit that can be difficult to depict, because it's mental or spiritual — internal. Literally internal, according to common idioms like balls, guts, stomach, heart, nerve, even pluck (which refers to plucked-out intestines). Also, it's been informative, in this endeavor, to see just how often physical strength is connected, in our language, with the mental or spiritual quality of being resolute. Fortitude, for example, comes from the Latin word for "strong"; stalwart and staunch originally referred to well-built, impervious walls. Surely one doesn't need big muscles or a hearty constitution to stick to a difficult course of action; yet in our language, this is taken for granted. Having said all of the above, I truly do hope that you weren't badly injured.
Nietzsche is such a fascinating, frustrating philosopher — although he certainly says some face-palmy stuff about reviving warrior values and celebrating the blond Viking within or whatever, he also describes the Ubermensch as someone who isn't merely strong and bold and un-Christian, but who has struggled to overcome the limitations of habitus. He or she is a kind of philosopher, that is to say, who has done the difficult work of picking apart those taken-for-granted notions that structure the way we perceive and behave; and he or she is also an adventurous soul who has bravely put those insights into action. It's so difficult to change your life, to break out of patterns; have you watched Russian Doll yet? Plus, Nietzsche describes the Ubermensch as someone who is joyful, fond of dancing, overflowing with generosity — there's much to like. Still, I fully agree with you that celebrating the frontier, and yearning to shake off civilization's constraints, is very dangerous stuff — it's far more appealing to entitled, angry white men than to anyone else.
But the Canadian frontier, now — that's something else. I take your point that Canada's history on the frontier isn't much better than America's. Still, Canadian frontier literature is a particular favorite of mine, as you know; I hope you enjoyed the copy of LeRoy Snell's The Lead Disk that I sent you recently? The years between 1890 and 1940 saw the publication of over 150 novels about the Canadian North-West Mounted Police, and I must be one of the very few people under the age of 80 alive today who's read many of them. James Oliver Curwood's The River's End, is a great example — and many books whose titles I forget, because I read them at the library when I was supposed to be researching something else. You mention Dudley Do-Right; it's a shame that literature of the Royal Canadian Northwest Mounted Police has been reduced to this cartoon caricature. Still, the caricature is revealing: I love how innocent these books are. Even the ones written for adults could have been written for kids. Sure, the American Western novel was originally based on King Arthur-like ideas of the noble knight errant, there's a certain idealism and innocence to be found there, as well. But books about the Mounties aren't about violent death-dealing; they're about proving one's worth, doing one's duty, learning to respect the wilderness and the people in it (even if those people are depicted in stereotypical ways), and behaving in an honorable way. The Americans in these books are sick of it all; they want to be Canadian.
Susan and I were hiking in the Olympic National Forest last week. We stayed a few nights in Port Angeles, and gazed longingly across the Strait of Juan de Fuca (who was Greek, who knew?) at Vancouver Island. We weren't all that far away from one another, it sounds like.
There's so much more rich material in your last note that I'm not addressing, here. But let me wrap this one up by listing a few Old West adventure terms that I enjoy — buckaroo, desperado, vamoose, even the invented kemo sabe. Are there Canada-specific adventure terms?
Josh
***
ALSO SEE: Josh's BEST 250 ADVENTURES of the 20th CENTURY list, and the A IS FOR ADVENTURE series | Mark on PATRICK McGOOHAN, BATTLESTAR GALACTICA, THE MAN FROM U.N.C.L.E., THE EIGER SANCTION, and THE HONG KONG CAVALIERS.