49th PARALLEL (23)
By: Joshua Glenn
March 12, 2023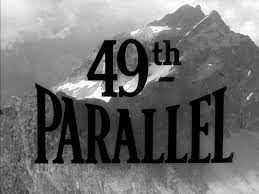 University of Toronto philosopher Mark Kingwell and HILOBROW's Josh Glenn are coauthors of The Idler's Glossary (2008), The Wage Slave's Glossary (2011), and The Adventurer's Glossary (2021). While researching and writing their respective sections of the latter book, they engaged in an epistolary exchange about real-world and fictional adventures. (As intended, passages from this exchange appear verbatim in the book.) Via the series 49th PARALLEL, the title of which references not only Mark and Josh's cross-border collaboration but one of their favorite WWII movies, HILOBROW is pleased to share a lightly edited version of their adventure-oriented exchange with our readers.
49th PARALLEL: FULL OF BEANS | DERRING-DO | ON THE BEAM | A WIZARD DODGE | RURITANIA | ROBINSONADE | CAMARADERIE | WISH I WERE HERE | PICARESQUE | TILTING AT WINDMILLS | PLUCK | SKOOKUM | SAGAMAN | HOT-SHOT | CUT AND RUN | THE WORST ANGELS OF OUR NATURE | ACUMEN | APOPHENIA | ESCAPADE | I AM NOT A NUMBER | HEAD-SHOT CIRCUS | 86 | GAMBIT | PLAY THE GAME | HAYWIRE | REPETITION.
---
GAMBIT
---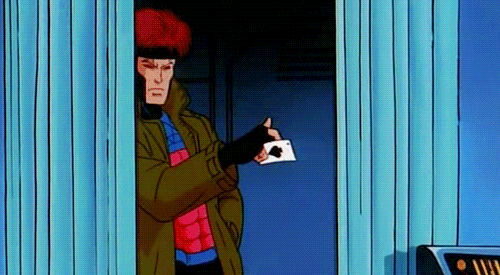 27th August, 2019
BOSTON
Before this exchange, I didn't realize how much you like sci-fi and comics! I mean, yes, you've written an introduction to a Radium Age sci-fi novel, for me; and for HILOBROW, you've written about C.S. Lewis's Out of the Silent Planet, Margaret Atwood, Bruce Sterling, Walter M. Miller Jr., Star Trek, Iain M. Banks, Patrick McGoohan, and the Hong Kong Cavaliers. So there have been several clues, over the years. I guess I've just been bamboozled by your public persona as a fly-fishing, cocktail-sipping, baseball- and basketball-loving he-man; I didn't know you were also a nerd. Like, the fact that you've read the Game of Thrones series in its entirety, not to mention the rebooted Dial H for Hero — who woulda thunk it?
I agree with you about Ann Leckie, but she's a 21st-century author — which is why I didn't mention her in my previous post. But now that you've opened the door, let me mention a few recent adventure writers whom I really like, including: Becky Chambers (if you like Ann Leckie, read The Long Way to a Small, Angry Planet et seq.), Charles Stross, Noelle Stevenson, and N.K. Jemisin. Plus friends of HILOBROW about whom I can't be objective, but I really dig their sci-fi: Matthew Sharpe, Charlie Jane Anders, Annalee Newitz, Matthew De Abaitua, Gordon Dahlquist, and Madeline Ashby. Darwyn Cooke's rebooted Justice League — The New Frontier — was excellent. Have you read David Mitchell's Cloud Atlas — I haven't, wonder what you think of it? I liked but didn't love Lev Grossman's The Magicians. We could go on forever listing likes and dislikes; let's get back to analysis.
You mention the James Bond reboots (enjoyed watching, wouldn't rewatch); the Kingsmen movies (ditto); and The Avengers (loved the original, though they were repetitive; the remake was an abomination). So let's explore our Anglophilia. There's something about a British adventure novel or movie that just does the trick, for me — I can't resist them. (Speaking of which, I've only read one of Mick Herron's Slow Horses spy novels, but it was quite good — gives me renewed hope for that genre.) Not only Ridley Scott, say, but Guy Ritchie, Edgar Wright, Paddy Considine, etc., etc., are carrying on the Hitchcock/Powell and Pressburger tradition of thrillers that are intensely exciting but also smart, wry, visionary. Lionel Wigram — he produced the Harry Potter movies, which I prefer to the books — co-wrote the 2009 Sherlock Holmes franchise reboot with Robert Downey Jr., which I think is amazing — I've watched it, and its sequel, too many times. I'm excited that there's a third sequel coming. His reboots of The Man from U.N.C.L.E. and King Arthur are underrated. (Otto Bathurst's Robin Hood reboot, though, didn't do it for me — a missed opportunity.) There's something about the humor in many British action and adventure films that works so well — it's not bro humor. It tends to be super dry, to the point of almost not being there at all; this is one of only two things I like about James Bond movies, past or present — they're self-parodic, but not in a goofy way (except for Roger Moore, at times — the eyebrow was too arched.) Same thing goes for Len Deighton's first novels, which you mention — they're sardonic inversions of the spy genre; alas, I've tried reading his later novels and they're just not witty or weird.
The other thing that I enjoyed about Ian Fleming's books, when I read them years ago, and the Bond movies is the gambling. (Maybe this is why the post-Moore, pre-Craig Bond movies leave me cold — no gambling?) I'm not a gambler — but I think that the perspective of a gambler/gamer is crucial to the appeal of adventure stories, perhaps particularly the British ones. The idea that one's enterprise is a game — that one should bring a gamer's mindset and skills to whatever one does — is so appealing. Beating the odds. It's been entertaining and instructive to research adventure terms like gambit (borrowed, by a chess-playing Spanish priest in the 16th century, from an Italian phrase meaning "put a leg forward to trip someone"), fluke (originally: an accidentally successful stroke in billiards), hazard (the term comes from an Arabic dice game which was wildly popular in England), hustle (from a Dutch game that involves shaking coins vigorously), jeopardy (originally a phrase from chess — Latin for "divided game"); even kaput (borrowed by Germans from the French card game piquet). The term dicey, by the way, which refers to gambling, is Air Force slang. (Have you read Iain M. Banks's The Player of Games?) Help me think about this stuff…
You've mentioned the gifted-amateur trope several times, since we've started this dialogue — obviously a particularly appealing one, for you. For me, too. I feel that this, too, is probably something we take from the Brits? Perhaps it's a privileged worldview, something schoolboys at exclusive schools were trained to believe about themselves — they can do anything they set their hand to, as well as or better than the so-called experts? Hm. Certainly, I think in many of my favorite British adventure novels, we find this trope; one trope that I don't always enjoy as much is the gifted amateur who secretly possesses an amazing power — isn't that cheating?
Josh
***
ALSO SEE: Josh's BEST 250 ADVENTURES of the 20th CENTURY list, and the A IS FOR ADVENTURE series | Mark on PATRICK McGOOHAN, BATTLESTAR GALACTICA, THE MAN FROM U.N.C.L.E., THE EIGER SANCTION, and THE HONG KONG CAVALIERS.