49th PARALLEL (24)
By: Mark Kingwell
March 16, 2023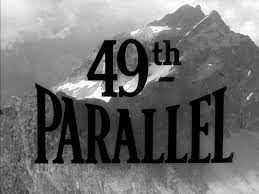 University of Toronto philosopher Mark Kingwell and HILOBROW's Josh Glenn are coauthors of The Idler's Glossary (2008), The Wage Slave's Glossary (2011), and The Adventurer's Glossary (2021). While researching and writing their respective sections of the latter book, they engaged in an epistolary exchange about real-world and fictional adventures. (As intended, passages from this exchange appear verbatim in the book.) Via the series 49th PARALLEL, the title of which references not only Mark and Josh's cross-border collaboration but one of their favorite WWII movies, HILOBROW is pleased to share a lightly edited version of their adventure-oriented exchange with our readers.
49th PARALLEL: FULL OF BEANS | DERRING-DO | ON THE BEAM | A WIZARD DODGE | RURITANIA | ROBINSONADE | CAMARADERIE | WISH I WERE HERE | PICARESQUE | TILTING AT WINDMILLS | PLUCK | SKOOKUM | SAGAMAN | HOT-SHOT | CUT AND RUN | THE WORST ANGELS OF OUR NATURE | ACUMEN | APOPHENIA | ESCAPADE | I AM NOT A NUMBER | HEAD-SHOT CIRCUS | 86 | GAMBIT | PLAY THE GAME | HAYWIRE | REPETITION.
---
PLAY THE GAME
---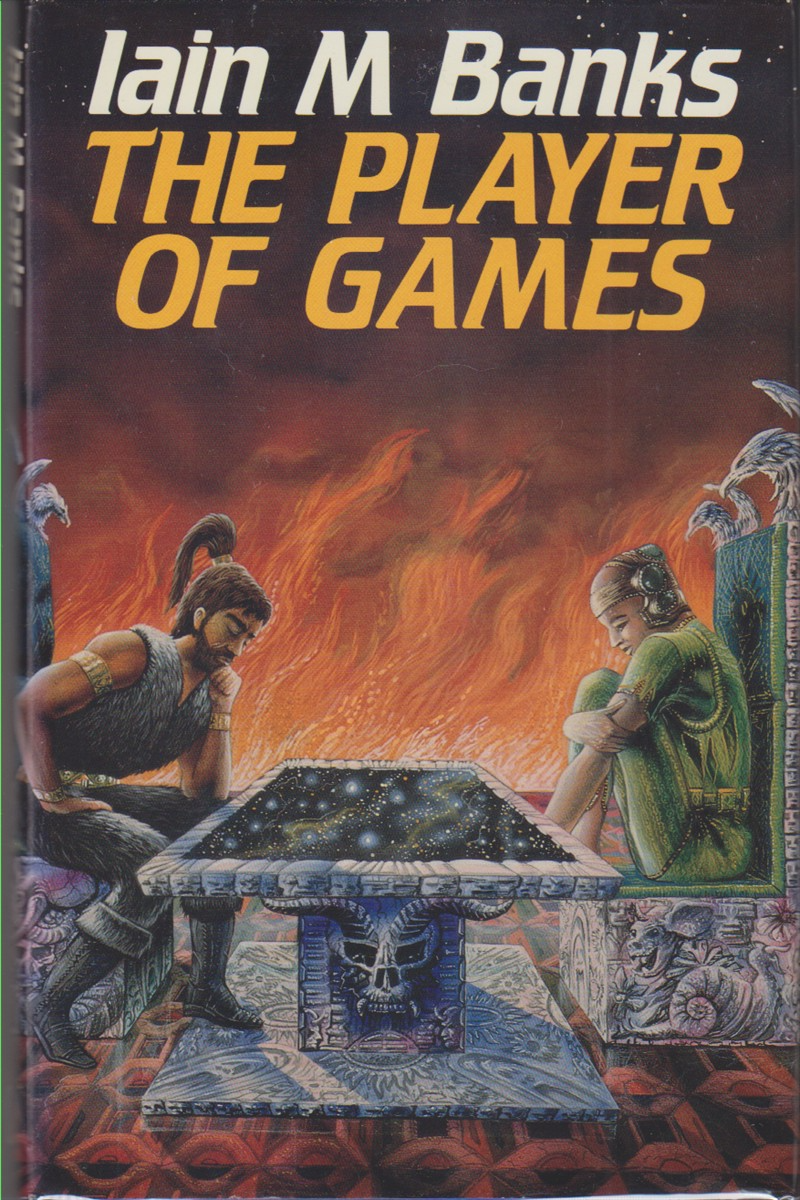 27th August, 2019
TORONTO
Normally I would wait until tomorrow to reply to this latest, but I am on deadline for my Globe and Mail column in the morning and have a bit of free time now…
Absolutely I am a nerd! My adolescent reading was about half-and-half SF/F and classics, with lots of noir and spy stuff thrown in. I'm not a comics aficionado by any stretch, but I've always liked them a lot (maybe more so lately than when young). My Dungeon Master past even comes back to haunt me now and then.
Anyway. I do love Becky Chambers, who was recommended by someone in our shared social circle after I mentioned how much I liked Leckie. I quite liked Cloud Atlas, but the movie left me cold. And yes, our mutual friends Charlie Jane, Annalee, Matthew, and Gordon (among others) are among recent favourites. I'm also a big fan of Tom McCarthy, whose first novel Remainder (2005) was rejected by many mainstream publishers then became a word-of-mouth and gallery-store sensation. It is remarkable, an existential anti-adventure that combines elements of Ballard, Kafka, PKD, and others into a unique philosophical brew. Unforgettable.
I don't know if I'm qualified or settled enough to weigh in on the British vs American aspects of all this. As a Canadian, and perhaps obviously from my previous responses, I have a foot in both camps. I do favour wryness, dry wit, irony, etc., etc. I also like the culture-critical aspects of Brits-abroad-in-America fiction. Toby Young's How to Lose Friends and Alienate People (2001, made into a poor 2008 film) is its own kind of funny adventure story, a memoir of a London yob trying to make it in New York. (Fun fact: I lived in the same apartment as Toby had, six months later; Sophie Dahl was also a former tenant. I used to get their mail all the time, including Sophie's fantastic invitations to art openings and champagne-soaked fashion shows. Awesome!)
I did like the Man from U.N.C.L.E. reboot. Armie Hammer can do no wrong, in my book, from playing twins in The Social Network to the outsized preppy lover in Call Me By Your Name. Henry Cavill comes into his expressionless own, the way Gary Cooper does in The Fountainhead (1949). Non-acting as acting.
By this reckoning, then, Nabokov's Lolita (1955, Stanley Kubrick film version 1962), once its road-trip narrative begins, is a culture-critical adventure. As is Kerouac, obviously, and even Steinbeck's Travels with Charley (1962). I'm reminded that Peter Fonda, of Easy Rider (1969) fame, died not long ago. What a trip!
Gambling, now. I'm not much of a gambler myself either, though I did spend an inordinate amount of time at thoroughbred racetracks near Winnipeg in my high-school years. The Catholic priest who had married my parents, Fr. Bussey, was also a lieutenant-colonel in the RCAF and a dedicated track-rat. He used to take me to the gee-gees on Sunday afternoons, and I enjoyed a flutter, reading the Form, and of course visiting the paddock. Cards and so on hold less fascination, but it is a piece of genius in the first couple of Daniel Craig Bond films that they make poker so dramatic. Though, for me, the best moment in those sequences is when Bond almost-too-casually invents the Vesper, aka the Bond Martini. Great drink.
Nice return to etymology of terms, and glossing thereof, by the way. I knew 'gambit' and 'jeopardy' (the first very euphonious — jambe/gammon/gambol; the second a nice corruption — 'jeu parti'). And yes, I have read Banks's The Player of Games — and just sent a copy to a young friend of mine.
"Play up, play up and play the game" has many uses, to be sure. It can be the joyful cry of the amateur, or it can (in Henry Newbolt's offensive poem), make war into a simulacrum of cricket — and vice versa. It would take a C. L. R. James and his brilliant book Beyond a Boundary (1963) to lay that little imperial delusion to rest.
And finally, yes, you are completely correct that the gifted amateur may not possess any secret special powers. In all games, we know the difference between cheating and the deployment of ruses de guerre, otherwise known as guile. Be a Klingon, not a Ferengi!
Mark
***
ALSO SEE: Josh's BEST 250 ADVENTURES of the 20th CENTURY list, and the A IS FOR ADVENTURE series | Mark on PATRICK McGOOHAN, BATTLESTAR GALACTICA, THE MAN FROM U.N.C.L.E., THE EIGER SANCTION, and THE HONG KONG CAVALIERS.