49th PARALLEL (17)
By: Joshua Glenn
February 24, 2023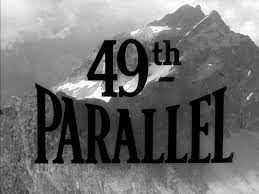 University of Toronto philosopher Mark Kingwell and HILOBROW's Josh Glenn are coauthors of The Idler's Glossary (2008), The Wage Slave's Glossary (2011), and The Adventurer's Glossary (2021). While researching and writing their respective sections of the latter book, they engaged in an epistolary exchange about real-world and fictional adventures. (As intended, passages from this exchange appear verbatim in the book.) Via the series 49th PARALLEL, the title of which references not only Mark and Josh's cross-border collaboration but one of their favorite WWII movies, HILOBROW is pleased to share a lightly edited version of their adventure-oriented exchange with our readers.
49th PARALLEL: FULL OF BEANS | DERRING-DO | ON THE BEAM | A WIZARD DODGE | RURITANIA | ROBINSONADE | CAMARADERIE | WISH I WERE HERE | PICARESQUE | TILTING AT WINDMILLS | PLUCK | SKOOKUM | SAGAMAN | HOT-SHOT | CUT AND RUN | THE WORST ANGELS OF OUR NATURE | ACUMEN | APOPHENIA | ESCAPADE | I AM NOT A NUMBER | HEAD-SHOT CIRCUS | 86 | GAMBIT | PLAY THE GAME | HAYWIRE | REPETITION.
---
ACUMEN
---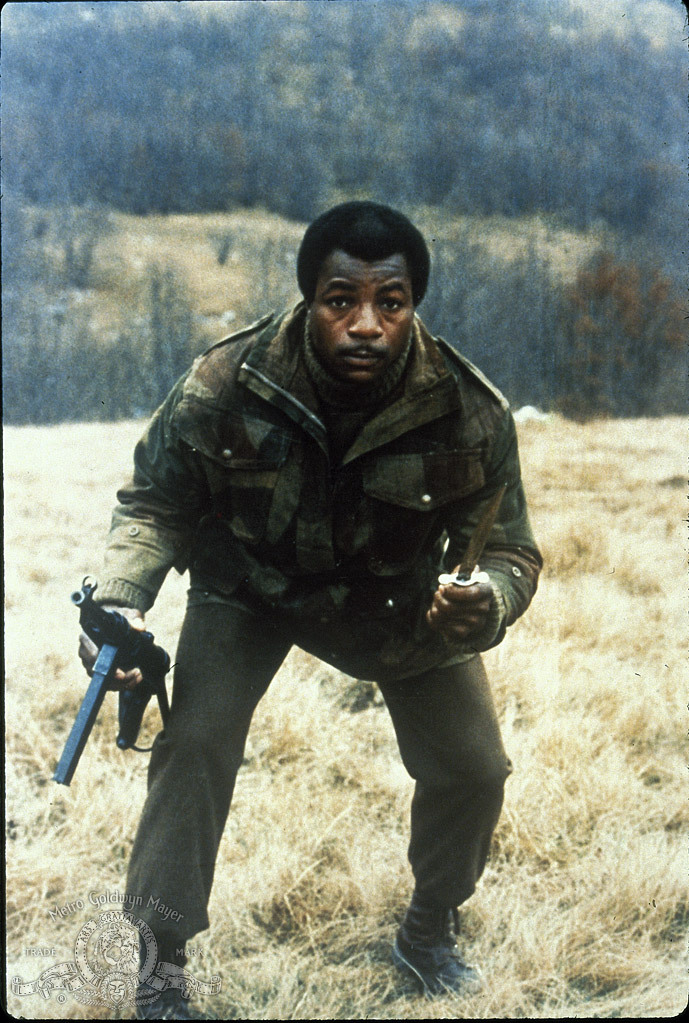 22nd August, 2019
BOSTON
"Leiningen Versus the Ants" — yes! I remember reading that story as a teen, in a 1940s-era paperback collection that I'd found among my grandfather's books. I believe that "The Most Dangerous Game" was also in the collection, and a story about a guy searching for a rare tarantula who winds up trapped in a flooded cave with hundreds of them, among others — wish I could recall the book's title.1 A similar book that I've managed to hang on to, from my grandfather's collection, was The Pocket Book of Adventure Stories (1945, ed. Philip Van Doren Stern), which features some of the best yarns of all time.
I have never heard anything on the subject of Blade Runner 2049 vs. Pale Fire, but I love the theory already, just based on what you've said. I'm all in. Regarding Deckard, yes, it really is chilling — not knowing who you are is bad enough, but not knowing what you are? Speaking of PKD, not to mention Leiningen's ants, do you know the late-period PKD story "The Electric Ant," about the guy who discovers that he's an "organic robot" and starts monkeying with his programming — which leads to spectacular, enlightening, horrifying reality-changes? Your students would get a lot out of that one, I'm sure. PS: Your fiction and philosophy class sounds smashing — wish I could take it!
On the topic of wits and wit, I'm aiming to include a number of entries in this new glossary on the subject of intelligence, shrewdness — and in the course of my research I've come to a couple of conclusions about this stuff. One thing that's struck me is how we so often associate intelligence, thinking, reasoning with metaphors of sharpness, keenness, quickness, cutting, penetration… as though the mind is a kind of weapon, the thinker a kind of swordsman or knife fighter. (Acumen, by the way, is Latin for "sharp point.") Which makes me think, in a free-association kind of way, of the great moment in Force 10 from Navarone when Carl Weathers's character, Sgt. Weaver, after having killed a German soldier with a switchblade, responds to a redneck comrade's question, "Where'd you learn to handle a knife like that?" with a deadpan "Harvard University, man." Anyway, my point (to use another sharp metaphor) is that our language suggests that intelligence is a crucial aspect of an adventurer's makeup.
Then there's this whole question of shrewdness, cleverness — terms which, as per our discussion of bravery earlier, formerly was more pejorative than admiring. Being keen-witted in practical affairs, astute in action or speech, wasn't always viewed favorably — by the staid burghers who maintained the status quo, that is. The term astute, for example, is Latin for "craft, cunning, guile" — and may have been borrowed from a Greek term meaning "town." Here we find the Kultur-Zivilisation dichotomy, traditional vs. modern, rural vs. urban — the pernicious notion that smart people, intellectuals, are rootless cosmopolitans who can't really be trusted — it's right there in our language. This is an anti-Semitic trope, of course, but one also finds a version of it in the way that 17th century English writers depicted Scotsmen as "canny," which is to say: a bit too clever, prudent, judicious (and frugal) for their own good. This commonsensical tonality pervades our language — people should be brave but not too brave, smart but not too smart. It's a dominant discourse encouraging us, at a subconscious level, to play it safe — not break free.
I want to compare notes with you about various adventure types that involve running, hiding, paranoia, seeking to get a glimpse of the big picture, as well as adventures that are literally about escaping from prison or some kind of bondage. But this time around, let me just mention the TREASURE HUNT type. What's the invisible prison from which TREASURE HUNT protagonists (or those of us who enjoy reading such stories, watching such movies) are seeking to escape? I've scratched my head over this one, revisited Poe's "The Gold-Bug" (1843), Stevenson's Treasure Island (1883), Haggard's King Solomon's Mines (1885), the first Hardy Boys book (The Tower Treasure, 1927), Tolkien's The Hobbit (1937), Herge's The Secret of the Unicorn (1943), Lionel Davidson's The Rose of Tibet (1962), and other favorites. I'm not sure. An important part of the fun is watching someone crack a code, decipher a riddle, interpret, make sense of things — so although there may be derring-do, extreme weather conditions, fisticuffs, and so forth in the mix, these are really stories about ratiocination, thinking clearly but also imaginatively. There's also a value placed on possessing a great deal of knowledge — about history, languages, whatever. This is what's fun about the first Indiana Jones movie — he's not just a tough guy, he's a nerdy scholar! But the invisible prison to be escaped here — I'm not quite sure?
PS: A note on adventure terms of Scottish origin — there are so many! Why is this? In addition to canny, we find not only hearty, tough-guy words and idioms like burly, doughty, gumption, stalwart, do-or-die, even daring — but fun words and idioms around being fast on your feet, hard to catch: dodge, jink, juke, skedaddle. Combine this insight with a list of Scottish adventure writers, from Sir Walter Scott and RL Stevenson to Arthur Conan Doyle, John Buchan, Helen MacInnes, Michael Innes, Jospehine Tey, Alistair MacLean, and George MacDonald Fraser, plus more recent favorites like Grant Morrison, Iain M. Banks, and Ken MacLeod, and you have to ask yourself whether Scotland is somehow the ur-source of adventure.
Josh
1 Having done some research since this exchange, I've discovered that "Leiningen Versus the Ants" and "The Most Dangerous Game" are collected in the following volume: Great Tales of Terror and the Supernatural (Modern Library, 1944), ed. Phyllis Fraser [Phyllis Cerf Wagner, married to Bennett Cerf and then NYC mayor Robert Wagner] and Herbert A. Wise; it was reissued in 1971, 1977, and 1982 — and as recently as 1994.
***
ALSO SEE: Josh's BEST 250 ADVENTURES of the 20th CENTURY list, and the A IS FOR ADVENTURE series | Mark on PATRICK McGOOHAN, BATTLESTAR GALACTICA, THE MAN FROM U.N.C.L.E., THE EIGER SANCTION, and THE HONG KONG CAVALIERS.