49th PARALLEL (9)
By: Joshua Glenn
January 30, 2023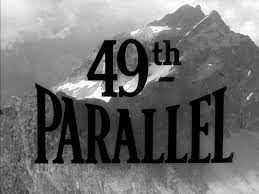 University of Toronto philosopher Mark Kingwell and HILOBROW's Josh Glenn are coauthors of The Idler's Glossary (2008), The Wage Slave's Glossary (2011), and The Adventurer's Glossary (2021). While researching and writing their respective sections of the latter book, they engaged in an epistolary exchange about real-world and fictional adventures. (As intended, passages from this exchange appear verbatim in the book.) Via the series 49th PARALLEL, the title of which references not only Mark and Josh's cross-border collaboration but one of their favorite WWII movies, HILOBROW is pleased to share a lightly edited version of their adventure-oriented exchange with our readers.
49th PARALLEL: FULL OF BEANS | DERRING-DO | ON THE BEAM | A WIZARD DODGE | RURITANIA | ROBINSONADE | CAMARADERIE | WISH I WERE HERE | PICARESQUE | TILTING AT WINDMILLS | PLUCK | SKOOKUM | SAGAMAN | HOT-SHOT | CUT AND RUN | THE WORST ANGELS OF OUR NATURE | ACUMEN | APOPHENIA | ESCAPADE | I AM NOT A NUMBER | HEAD-SHOT CIRCUS | 86 | GAMBIT | PLAY THE GAME | HAYWIRE | REPETITION.
---
PICARESQUE
---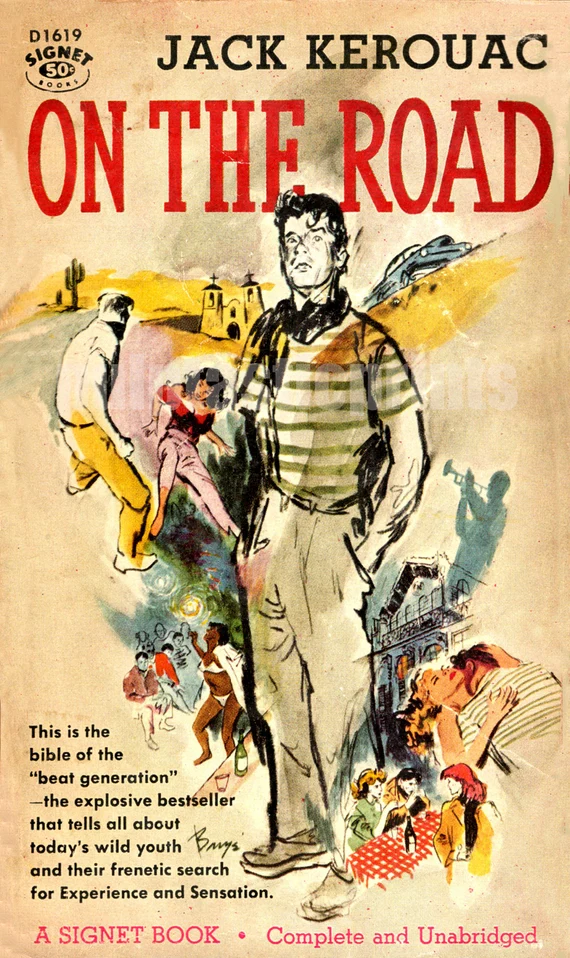 13th August, 2019
BOSTON
"When I have nothing to do, what do I do?" Yes, I strongly agree that philosophical boredom can set us free — I can attest to this from my own hard-won experience. The UNBORED books that I helped create, a few years ago, were an effort to help parents understand that boredom is healthy for children, so get them off screens and outdoors; and they were also intended to help inspire kids to flourish within boredom's constraints. It has always and will always be a struggle to surf boredom, to dance with boredom… but now more than ever, we're so stimulated and distracted that it's a struggle even to achieve boredom. Why is boredom so terrifying?
You've already answered the question: Boredom, of a philosophical sort, is terrifying because it reveals the existential abyss into which we can't bring ourselves to gaze. We instinctively understand that confronting this abyss means reckoning with our responsibility to shape ourselves and our lives, rather than being shaped. It's just too much responsibility to bear; hence Nietzsche's and Sartre's fanciful but helpful conceit about the existential "vertigo" and "nausea" that can overwhelm the traveler who (to borrow hip-hop lingo) doesn't "come correct" when arriving at the abyss's brink. By the way, when I was a teenager I once spent a weekend stranded in Le Havre — where Sartre was living in the '30s, when he wrote La Nausée — and experienced boredom so intense that it was a mystical moment!
This metaphor — so German Romantic, isn't it? — traveling, far from the comforts of home and tedious routine, to a sheer mountaintop from which one can gaze boldly into a yawning chasm… it's the stuff of adventure. Or a certain type of adventure: one requiring the will to break free from what's holding you back, robustness sufficient to make it to the mountaintop, and the resilience — I like your line, "a test of character beyond the simple exercise of skill" — to grapple with the consequences of your freedom. From German, the English language has borrowed adventure terms like strength, doughty, tough, and freedom itself. From medieval Norse, meanwhile, we've borrowed Viking-ish adventure terms having to do with swift and violent action (knock, dash), as well as with preparation for travel and battle (gear, in fine fettle). Adventure terms having to do with wit, cunning, joyful wisdom — these tend to hail from southern Europe, instead.
This seems like a good place to introduce another of my adventure types: the FRONTIER EPIC. Stories set on a frontier of some kind — I'm thinking, say, of Cooper's Leatherstocking Tales, Kipling's Captains Courageous, everything by Jack London, even Frank Herbert's Dune offer us a geospatial metaphor for the central dilemma of all adventure stories: that is, the supposedly enlightened, modern, rationalized social order versus a passionate, authentic life. In frontier epics, civilization is depicted as a physical place, with defined borders. Once you cross the border, you're free from restrictive forms and norms, from the invisible prison of HABITUS: the individual's internalization and normalization of social values, dispositions and expectations. On the frontier, the forms and norms that one's home culture encourages one to regard as natural, permanent, and inevitable are revealed as unnatural, impermanent, and evitable, all too evitable. One survives and thrives, in these stories, by revaluing one's values — adopting or at least respecting the warrior values of the frontier's native peoples.
The PICARESQUE adventure type — from The Life of Lazarillo de Tormes and Fielding's Tom Jones through Oliver Twist and Huckleberry Finn to, say, Kerouac's On the Road — gives us protagonists who seek a passionate life, free experimentation instead of following rules. Their journeys are random, dreamlike. Aha! The invisible prison in this case, I believe, is NARRATIVE itself. Humans, as we know, make sense of complex multicausal experience by the imposition of story structures; the picaresque draws our attention to the constructed nature of such structures. I've read, somewhere, that the espionage novel developed (in the 1890s) out of the picaresque; that's an interesting notion to explore.
To bring all of this back to boredom, the appeal of the frontier epic and the picaresque are readily apparent to those of us who worry that we spend too much time devoted to tedious routine or frantically distracting ourselves from tedium. The protagonists of these yarns break free into… nothingness. The great wide-open. The mighty Mississippi. The Scottish highlands. The American west. The Canadian vastness. The sublime. Where you're forced to become the author of your own story.
Speaking of which, how was your fishing trip?
Josh
***
ALSO SEE: Josh's BEST 250 ADVENTURES of the 20th CENTURY list, and the A IS FOR ADVENTURE series | Mark on PATRICK McGOOHAN, BATTLESTAR GALACTICA, THE MAN FROM U.N.C.L.E., THE EIGER SANCTION, and THE HONG KONG CAVALIERS.