49th PARALLEL (6)
By: Mark Kingwell
January 20, 2023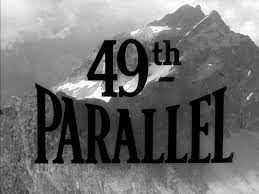 University of Toronto philosopher Mark Kingwell and HILOBROW's Josh Glenn are coauthors of The Idler's Glossary (2008), The Wage Slave's Glossary (2011), and The Adventurer's Glossary (2021). While researching and writing their respective sections of the latter book, they engaged in an epistolary exchange about real-world and fictional adventures. (As intended, passages from this exchange appear verbatim in the book.) Via the series 49th PARALLEL, the title of which references not only Mark and Josh's cross-border collaboration but one of their favorite WWII movies, HILOBROW is pleased to share a lightly edited version of their adventure-oriented exchange with our readers.
49th PARALLEL: FULL OF BEANS | DERRING-DO | ON THE BEAM | A WIZARD DODGE | RURITANIA | ROBINSONADE | CAMARADERIE | WISH I WERE HERE | PICARESQUE | TILTING AT WINDMILLS | PLUCK | SKOOKUM | SAGAMAN | HOT-SHOT | CUT AND RUN | THE WORST ANGELS OF OUR NATURE | ACUMEN | APOPHENIA | ESCAPADE | I AM NOT A NUMBER | HEAD-SHOT CIRCUS | 86 | GAMBIT | PLAY THE GAME | HAYWIRE | REPETITION.
---
ROBINSONADE
---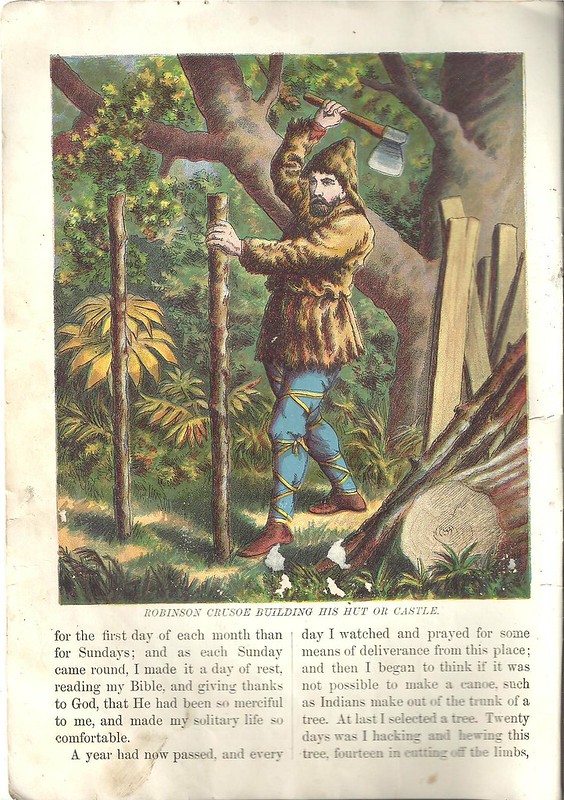 1st August, 2019
TORONTO
Love the deep historical dive into the ordinary-man adventure! There ought to be a sub-category for mistaken-identity tropes — N/NW again (best ever?) — and amnesiac tropes (Bourne franchise, say).
I like the typology of basic adventures, and the granularity of the sub-types. Like you, and I suspect like most people, the ARGONAUTICA is the most appealing. There are interesting potential overlaps. Reservoir Dogs is set-up like a CRACKERJACK heist adventure but then crumbles first into an ARGONAUTICA and then into a FOLLY. Maybe? And The Dirty Dozen becomes a FOLLY when the Telly Savalas character is revealed as a psychotic killer. But tell me if I am playing too fast and loose with your types!
Footnote: former Cleveland Browns running back Jim Brown made a career of being the first black action star. See films stretching from The Dirty Dozen and Ice Station Zebra all the way to The Running Man and (I guess?) Mars Attacks.
I have always been fascinated by what you might call the bookkeeping and ordnance quartering aspects of the ROBINSONADE. The part of Defoe's novel I read over and over was the account of Crusoe getting, and cataloguing, all the salvageable stuff from the shipwreck. The economic dimensions of this exercise have been remarked: this is inventory oversight. But it also related, in my adolescent mind, to the checking and re-checking of gear that we went through in Boy Scouts and which I now perform for fly fishing. You could even relate this to the detailed accounts in McCarthy's novel The Road (2006; film adaptation 2009) where a post-apocalyptic survival adventure is all about careful assessment of the useful and the edible. In a nice coincidence, one such scene occurs on a wrecked boat. Clear allusion to Crusoe there, I think. Then there are the magnificent tree-houses in the Swiss Family version, which make domestic family life into an outdoor adventure, as with all tree houses.
I could go on, but instead I will ask another question. If the adventure is always in some sense utopian, is the implication that utopia is invariably life-threatening? There is of course much joie de vivre in these stories, but they wouldn't be adventures unless there were near-death hills to climb. I can't help thinking that the relentless superheroization of contemporary cinema takes away this aspect of adventure. Supernatural beings are not that relatable! That's why Batman and Deadpool, to take two opposite versions of the 'human' superhero — also, of course, DC and Marvel — are so impressive. (Deadpool does have powers of regeneration, but his skills, like Batman's, are mundane, if high-percentile.) Superman is boring, especially as portrayed by square-jawed Henry Cavill. Having said that, I could do without Ben Affleck as Batman…
Mark
***
ALSO SEE: Josh's BEST 250 ADVENTURES of the 20th CENTURY list, and the A IS FOR ADVENTURE series | Mark on PATRICK McGOOHAN, BATTLESTAR GALACTICA, THE MAN FROM U.N.C.L.E., THE EIGER SANCTION, and THE HONG KONG CAVALIERS.