49th PARALLEL (21)
By: Joshua Glenn
March 7, 2023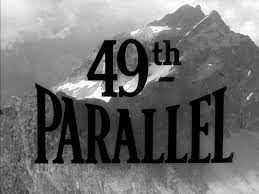 University of Toronto philosopher Mark Kingwell and HILOBROW's Josh Glenn are coauthors of The Idler's Glossary (2008), The Wage Slave's Glossary (2011), and The Adventurer's Glossary (2021). While researching and writing their respective sections of the latter book, they engaged in an epistolary exchange about real-world and fictional adventures. (As intended, passages from this exchange appear verbatim in the book.) Via the series 49th PARALLEL, the title of which references not only Mark and Josh's cross-border collaboration but one of their favorite WWII movies, HILOBROW is pleased to share a lightly edited version of their adventure-oriented exchange with our readers.
49th PARALLEL: FULL OF BEANS | DERRING-DO | ON THE BEAM | A WIZARD DODGE | RURITANIA | ROBINSONADE | CAMARADERIE | WISH I WERE HERE | PICARESQUE | TILTING AT WINDMILLS | PLUCK | SKOOKUM | SAGAMAN | HOT-SHOT | CUT AND RUN | THE WORST ANGELS OF OUR NATURE | ACUMEN | APOPHENIA | ESCAPADE | I AM NOT A NUMBER | HEAD-SHOT CIRCUS | 86 | GAMBIT | PLAY THE GAME | HAYWIRE | REPETITION.
---
HEAD-SHOT CIRCUS
---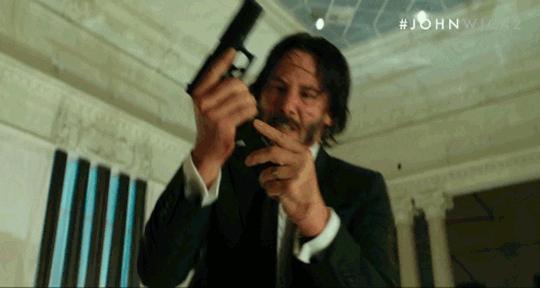 26th August, 2019
BOSTON
Your evocation of what passes for action/adventure writing, today, is hilariously depressing. Action/adventure has always been "bad" — Walter Scott, who helped invent the genre, wrote his books anonymously — but, as we know, good "bad" writing is far preferable to bad "good" writing.
Several years ago, when I decided to research 20th-century action/adventure writing (including not only thrillers but detective novels, sci-fi and fantasy, YA adventures, comics, etc.), then read as much of it as possible, and finally put together a Top 10 list for each year, I soon decided that I'd have to stop around the year 1983. Because I wasn't sure that, post-1983 or so, there were 10 worthwhile action/adventure books per year. It's far easier to list adventure writers from 1984 forward whom I dislike: Tom Clancy, Jeffrey Archer, Dan Brown, Thomas Harris, Sue Grafton, John Grisham — don't like 'em. Nor Robert Ludlum, Robert Jordan, Robert Crais; James Patterson, James Redfield, James Rollins, James Dashner; R.A. Salvatore, L.J. Smith, J.D. Robb, V.C. Andrews, J.R. Ward, P.C. Cast, R.L. Stine; Scott Turow, Scott Westerfeld, Scott Bakker, Orson Scott Card. One could go on and on. And although I sorta like the pre-1984 writings of, say, Frederick Forsyth, Stephen King/Richard Bachman, Robert Heinlein, Robert B. Parker, Robin Cook, Larry Niven and Jerry Pournelle, Stephen R Donaldson, Ken Follett, Lawrence Block, Mario Puzo, Anne Rice, Dick Francis, Michael Crichton, Frank Herbert, Isaac Asimov, Douglas Adams, Piers Anthony, Marion Zimmer Bradley, Jean M. Auel, Roger Zelazny, and Anne McCaffrey, their post-1983 adventures don't do it for me at all.
More recently, I've started digging deep and I think that I can, in fact, name 10 quite good adventures for each of the last 16 years of the 20th century. Martin Amis (to your point) has done some great work since 1983 — so has Margaret Atwood, William Gibson, Alan Moore, Larry McMurtry, Cormac McCarthy, Ruth Rendell, Diana Wynne-Jones, Frank Miller, Patrick O'Brian, Iain M. Banks, Douglas Adams, Philip Kerr, Grant Morrison, Neal Stephenson, Mike Mignola, Jonathan Lethem, Philip Pullman, Connie Willis, Nalo Hopkinson, Joann Sfar, Lewis Trondheim, Masashi Kishimoto, China Miéville…. Not to mention late-period John Le Carré, Octavia E. Butler, Philip K. Dick, Michael Moorcock, Ursula K. Le Guin, and Thomas Pynchon. Also, though I'm not the world's biggest fan of J.K. Rowling, Neal Gaiman, George R.R. Martin, and certain other bestselling fantasy writers of recent years — some of them certainly deserve a mention on my lists.
Still, I find it a struggle to complete these post-1984 lists; this is not the case for 1939, 1948, 1957, 1966, 1975 — to name some earlier years at random. Although there were lousy adventure novels published before 1984, in some years — particularly from the 1930s–1960s — there were so many great ones published that terrific writers have been overlooked. You mention, e.g., Gavin Lyall, Desmond Bagley, Lionel Davidson — talented adventure writers who are unknown in the US today, which is criminal!
What changed? Why did action/adventure fiction get bad in the early 1980s? As you know, at HILOBROW I've recently published a series of posts — by 25 writers, including yourself — on the subject of action movies, and I see the same thing happening in that medium, at around the same time. The soulful, tortured, humorous, but badass action hero gives way to the Arnold Schwarzeneggers, Sylvester Stallones, Bruce Willises. It's all about big muscles, big weapons, and — to quote your Eiger Sanction installment in the series — "head-shot circuses," i.e., truly disgusting, desensitizing scenes of carnage with enormous body counts. Why was Reagan elected around the same time? What happened?
Did we stop caring, at some level, about being trapped in an invisible prison?
Josh
***
ALSO SEE: Josh's BEST 250 ADVENTURES of the 20th CENTURY list, and the A IS FOR ADVENTURE series | Mark on PATRICK McGOOHAN, BATTLESTAR GALACTICA, THE MAN FROM U.N.C.L.E., THE EIGER SANCTION, and THE HONG KONG CAVALIERS.