49th PARALLEL (12)
By: Mark Kingwell
February 9, 2023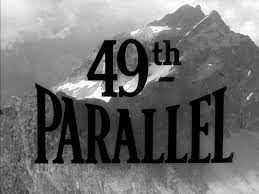 University of Toronto philosopher Mark Kingwell and HILOBROW's Josh Glenn are coauthors of The Idler's Glossary (2008), The Wage Slave's Glossary (2011), and The Adventurer's Glossary (2021). While researching and writing their respective sections of the latter book, they engaged in an epistolary exchange about real-world and fictional adventures. (As intended, passages from this exchange appear verbatim in the book.) Via the series 49th PARALLEL, the title of which references not only Mark and Josh's cross-border collaboration but one of their favorite WWII movies, HILOBROW is pleased to share a lightly edited version of their adventure-oriented exchange with our readers.
49th PARALLEL: FULL OF BEANS | DERRING-DO | ON THE BEAM | A WIZARD DODGE | RURITANIA | ROBINSONADE | CAMARADERIE | WISH I WERE HERE | PICARESQUE | TILTING AT WINDMILLS | PLUCK | SKOOKUM | SAGAMAN | HOT-SHOT | CUT AND RUN | THE WORST ANGELS OF OUR NATURE | ACUMEN | APOPHENIA | ESCAPADE | I AM NOT A NUMBER | HEAD-SHOT CIRCUS | 86 | GAMBIT | PLAY THE GAME | HAYWIRE | REPETITION.
---
SKOOKUM
---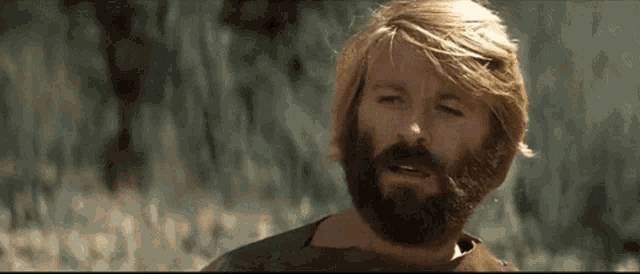 15th August, 2019
TORONTO
Ha, you're right of course — every survived injury is a small badge of honour, however misplaced. I mean, if I get hurt because I did something dumb or reckless, that's not exactly virtuous. But I do take a sort of gritty pride in working through these things while far from civilization. My buddies were impressed that I continued to fish at all after the latest smack, and when I dislocated my shoulder in the Ausable River near Lake Placid some years ago, I had to get myself out of the river with my fast-filling hip waders, and then walk two miles barefoot back to the car. I then drove myself to the hospital using just my left arm on the standard transmission. And I can tell you that a fully dislocated shoulder is a lot more painful than Mel Gibson makes it look in that cop movie.
Anyway, this last one was not serious.
I like how so many of those courage/endurance words reference what we used to call "intestinal fortitude," like your internal organs are themselves a wall. Liver was once the seat of courage (hence 'lily-livered', for someone with no blood in the organ). I also like 'bottle' as a slang term for courage, and then 'bottle out' or 'lose your bottle' for funking a challenge. Likely etymology is Cockney rhyming slang: bottle = bottle and glass = ass (arse). The posterior as seat of courage, not least in containing the discharge of fear. Related: Siegfried Sassoon describes somewhere how infantrymen in the First World War would drink anti-diarrhea tinctures before bombardments so they wouldn't be visibly humiliated.
I loved The Lead Disk — thank you for sending! I had no idea there were so many of those Canadian frontier books. Like Westerns, sports yarns, and college boot-strap stories, they were the YA of their age. I read a bunch of college tales when I was supposed to be writing my PhD dissertation, and have collected a few classics: Boltwood at Yale, Andy at Yale, Frank Merriwell at Yale (part of a vast publishing enterprise that included annuals and comic books). Fitzgerald's This Side of Paradise is his attempt to both mimic and overturn these narratives, notably by including the reality of the First World War in the otherwise idyllic football-and-dining-clubs world of early-20th-century Princeton.
As we've discussed before, the Canadian wilderness version of this pre-YA YA-lit has to include some titles from the Hardy Boys franchise, penned in part by the pseudonymous Franklin W. Dixon, who was in fact (at the beginning) the Canadian writer Charles Leslie McFarlane. The Canadian West figures in several of these, when the dedicated amateur sleuths learn to fly float planes, deal with black flies, and befriend a happy-go-lucky Indigenous teenager. Going back to Dudley Do-Right, just the literary and cinematic depictions of NWMP and RCMP officers would make a fine study. One of my favourite film versions is The Wild North (1952), where Stewart Granger plays a Quebecois trapper and outlaw with an absurd accent, and Wendell Corey (from Hitchcock's Rear Window, among other things) plays the dogged mountie out to get his man. Cyd Charisse is the love interest. Now that's casting! I also think of that moment in Jeremiah Johnson (1972), when Robert Redford, asked where he'll go now that his epic battle with the Crow is over, looks into the distance and says, "Canada, maybe."
My mind keeps gathering threads: it is the Crow whom Jonathan Lear discusses in his book Radical Hope (2006), about the reasonable but irrational utopian desire to restore a lost culture or, as Lear's subtitle has it, practising "ethics in the face of cultural devastation."
I have been trying to think of Canadian-specific adventure terms. I'm told "skookum," from the Chinook, means great, strong, or powerful — but I have never heard anyone use it. Another Chinook word, "cheecako," is a Western Canadian equivalent of "greenhorn." Hardly adventurous, but we say "runners" instead of "sneakers," and the insulated yellow leather gloves that every kid wears to play shinny on the Prairies are known as "garbies," as in the gloves worn by municipal workers who collect garbage — which, by the way, is never "trash" or "rubbish."
A lot of Canadian slang concerns drinking: "mickey" (half-bottle of liquor) and "two-four" (a case of beer) are the most common. For some reason, the military term "klick," to mean a kilometre (note eccentric spelling!), is now widespread. Some random ones: "hosed" for defeated or confused, "deke" or "deke out" for dodge, "had the biscuit" or "had the bun" for dead, spent, broken. Down in the U.S. you buy the farm. Here we just have the biscuit.
Or I can offer you a butter tart instead.
Addendum: an intimate part of the Canadian wilderness narrative is what Glenn Gould called, in an historic CBC Radio documentary, The Idea of North. The vast majority of Canada's landmass is sparsely inhabited when it is inhabited at all. Going north, and how far — "northsmanship," as Gould calls it, presumably after Stephen Potter — is a key mark of 'genuine' Canadianness. As a boy, I was far more fascinated by the Arctic than I was about, say, the Rockies. Just seemed far more of what we mean by the FRONTIER. And yet, not a lot of great literature from there. Though Jack London (American) and Robert Service (Scottish-English) are the obvious references.
Mark
***
ALSO SEE: Josh's BEST 250 ADVENTURES of the 20th CENTURY list, and the A IS FOR ADVENTURE series | Mark on PATRICK McGOOHAN, BATTLESTAR GALACTICA, THE MAN FROM U.N.C.L.E., THE EIGER SANCTION, and THE HONG KONG CAVALIERS.