49th PARALLEL (19)
By: Joshua Glenn
March 1, 2023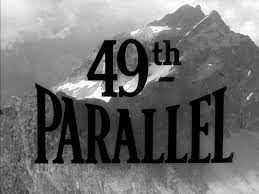 University of Toronto philosopher Mark Kingwell and HILOBROW's Josh Glenn are coauthors of The Idler's Glossary (2008), The Wage Slave's Glossary (2011), and The Adventurer's Glossary (2021). While researching and writing their respective sections of the latter book, they engaged in an epistolary exchange about real-world and fictional adventures. (As intended, passages from this exchange appear verbatim in the book.) Via the series 49th PARALLEL, the title of which references not only Mark and Josh's cross-border collaboration but one of their favorite WWII movies, HILOBROW is pleased to share a lightly edited version of their adventure-oriented exchange with our readers.
49th PARALLEL: FULL OF BEANS | DERRING-DO | ON THE BEAM | A WIZARD DODGE | RURITANIA | ROBINSONADE | CAMARADERIE | WISH I WERE HERE | PICARESQUE | TILTING AT WINDMILLS | PLUCK | SKOOKUM | SAGAMAN | HOT-SHOT | CUT AND RUN | THE WORST ANGELS OF OUR NATURE | ACUMEN | APOPHENIA | ESCAPADE | I AM NOT A NUMBER | HEAD-SHOT CIRCUS | 86 | GAMBIT | PLAY THE GAME | HAYWIRE | REPETITION.
---
ESCAPADE
---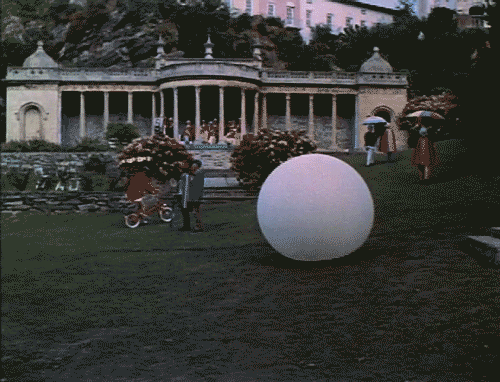 23rd August, 2019
BOSTON
Pursuing meaning is the most [something] adventure of all, I agree! You're talking to the guy who coined the term "hermenaut," in the early '90s, because I hadn't ever come across a term that evokes the adventurous thrill — or "ever-renewing urgency," to use your phrase — that I experience when engaged in analysis, interpretation, excogitation; I'm also the guy who first got to know you via sending you a fan letter (I mean, who does that?) because I dig your style of philosophizing. This is what is so rewarding about philosophy at its best, this thrill. But "basic" doesn't strike me as the most compelling descriptor, in that phrase. Let's workshop this…
I like your proposal that the invisible prison from which the protagonists (and readers) of TREASURE HUNT adventures is… WORKING FOR A LIVING. Although we also want to factor in what you say about the appeal of adventures involving maps — half-drawn, needing to be filled in. I recently re-read the Swallows & Amazons series installment Secret Water (1939), in which the plot concerns the youthful characters' efforts to make an accurate map of an island on an English tidal inlet — it's riveting, to me. Also, have you read Erskine Childers's The Riddle of the Sands (1903) — one of the first espionage novels, the author of which was later executed for smuggling guns into Ireland in his sailing yacht? A very strange, very English book all about timetables and charting sand dunes, and sailing — and again, absolutely riveting. For this reader, anyway.
Thank you for the Apophenia segue. I have two final adventure-types I want to propose: the ESCAPADE and the HIDE-AND-GO-SEEK GAME (which I'd subdivide into ARTFUL DODGER, CONSPIRACY THEORY, and APOPHENIA). The ESCAPADE is a straightforward type — if all adventure fiction is, in my scheme, one or another sort of escape from an invisible prison, then this one is about escaping from a literal prison. From The Count of Monte Cristo and The Wind in the Willows, say, to the great, trippy TV show The Prisoner (which is really more of an apophenic adventure) to movies like The Great Escape, Papillon, Cool Hand Luke, and Escape from Alcatraz. One interesting aspect of the latter movie is how Patrick McGoohan — the star and creator of The Prisoner — is cast as the villainous warden. As we know, according to Foucault, in a "disciplinary society," the distinction between the outside and the inside of a prison ceases to be a meaningful one — no one can escape. Is this what Don Siegel is trying to convey, here? It's a head-scratcher.
I questioned your suggestion of the term "basic," earlier — but I think it could be applied to HIDE-AND-GO-SEEK GAME adventure stories. Here, the protagonist must become a fox, pursued by hounds — how basic is that? In the ARTFUL DODGER version of this adventure type, one is fleeing the NETWORK — criminals, spies, conspirators, terrorists, or even the police. One may be an ordinary man or woman, or perhaps one has special skills; either way, one must run, dodge, elude surveillance, go to earth, take flight. Hugo's Les Miserables gives us an early popular example; John Buchan is the all-time great practitioner of the form; Eric Ambler, Geoffrey Household, Graham Greene, Michael Innes, and others have contributed. I'm particularly fond of stories where our hero runs afoul of the good guys and the bad guys alike….
Then there's the CONSPIRACY THEORY and APOPHENIA versions of the HIDE-AND-GO-SEEK GAME. They're both about paranoia, but I think what I'm getting at with this distinction is the notion that sometimes there really is a conspiracy, and other times we're never really sure if there was one. Hitchock's movies are mostly examples of the former genre; so are the Fifth Column movies that you and I like so much. Buchan and Chandler are two of the great early writers of liberal conspiracy thrillers — which suggest that the individual can take on large organizations and conspiracies that are subverting the state and can triumph over them. By the time of John Le Carré's novels and Three Days of the Condor, we're no longer so sure that this is possible — cf. that movie's ambivalent ending. Apophenic thrillers, as you've already noted, use the unmotivated seeing of connections, accompanied by an experience of an abnormal meaningfulness, as a device to keep us on tenterhooks — the tension is never really dissolved. Kafka is the progenitor of this adventure type, though most examples aren't so austere and uncompromising — typically, an adventure will start off apophenic (is the protagonist just paranoid, or is there really some big dark conspiracy going on), and eventually reveal that he was right all along. Hitchock's The Lady Vanishes is a terrific example. Philip K. Dick's earlier novels are along these lines, but over time he stopped offering readers a comforting resolution; Pynchon, as you note, is a master of the form. Christopher Nolan's movies play in this space, too.
Although I've now mentioned all of my adventure-types, there's so much more to discuss. For example, the question of action vs. adventure. Is the former a subset of the latter, or vice versa? I tend to think of action movies, say, as emphasizing reflexes, fighting skills, jumping and running, dramatic and exciting incidents; adventure movies emphasize exploration, puzzle-solving — but without action, can we even call it an adventure?
Josh
***
ALSO SEE: Josh's BEST 250 ADVENTURES of the 20th CENTURY list, and the A IS FOR ADVENTURE series | Mark on PATRICK McGOOHAN, BATTLESTAR GALACTICA, THE MAN FROM U.N.C.L.E., THE EIGER SANCTION, and THE HONG KONG CAVALIERS.