49th PARALLEL (8)
By: Mark Kingwell
January 27, 2023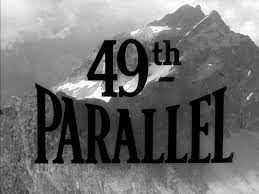 University of Toronto philosopher Mark Kingwell and HILOBROW's Josh Glenn are coauthors of The Idler's Glossary (2008), The Wage Slave's Glossary (2011), and The Adventurer's Glossary (2021). While researching and writing their respective sections of the latter book, they engaged in an epistolary exchange about real-world and fictional adventures. (As intended, passages from this exchange appear verbatim in the book.) Via the series 49th PARALLEL, the title of which references not only Mark and Josh's cross-border collaboration but one of their favorite WWII movies, HILOBROW is pleased to share a lightly edited version of their adventure-oriented exchange with our readers.
49th PARALLEL: FULL OF BEANS | DERRING-DO | ON THE BEAM | A WIZARD DODGE | RURITANIA | ROBINSONADE | CAMARADERIE | WISH I WERE HERE | PICARESQUE | TILTING AT WINDMILLS | PLUCK | SKOOKUM | SAGAMAN | HOT-SHOT | CUT AND RUN | THE WORST ANGELS OF OUR NATURE | ACUMEN | APOPHENIA | ESCAPADE | I AM NOT A NUMBER | HEAD-SHOT CIRCUS | 86 | GAMBIT | PLAY THE GAME | HAYWIRE | REPETITION.
---
WISH I WERE HERE
---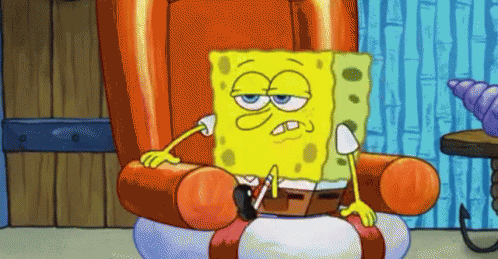 2nd August 2019
TORONTO
Not sure this will be a light-bulb moment, but here goes. In brief, I argue in my recent book, Wish I Were Here: Boredom and the Interface, that we must distinguish between neo-liberal boredom, which is really a fleeing of self via constant stimulation, and philosophical boredom, where unwilled experiences of stasis force us to confront our existential situation. Tedium is the condition of temporary stasis which must be relieved as soon as possible. Ironically, the same routines that lead to tedium are 'relieved' (not really) by new routines of scrolling, swiping, and posting. Genuine philosophical boredom is more searching, and more painful — it cannot be escaped. But there is wisdom here. Tedium invariably belongs to work or work-like functions: often repetitive, unenlivening, calling for almost nothing in the way of human ability. Boredom of the right kind is, by contrast, the most basic of human experiences: when I have nothing to do, what do I do? And who am I?
I know one could query the use of terms here. I will leave the full defence of my position to the book, but the title captures the basic argument. I wish I were here when I can't find myself in this moment — I am endlessly distracted (neo-liberal boredom) or ground down by work routines (tedium). Only philosophical boredom can set us free! The title is also a play on English artist Martin Parr's books of boring postcards (all from Phaidon). Wish you were here is the standard cliche message of all postcards. That wish is easy. Wishing I were here, able to abide and dwell in the present, is a much more profound wish, indeed a cri de coeur.
How does this relate to our current discussion? Well, in action-adventure terms, the hurry-up-and-wait elements of the adventure (the period before we begin the offensive/break/escape), or the periods of forced inaction (I am trapped for 48 hours as I am hunted by counter-espionage agents), combine stasis with fear and apprehension. This is fertile existential ground, and a test of character beyond the simple exercise of skill. Mental toughness outranks physical toughness. A good writer (Ambler and Greene again, Household — he's a master of this mood within the adventure genre) can make these hours of inaction even more nerve-rattling than the minutes of action. How did I get here? What the hell is going on? Will I get out of this alive? Boredom of this kind becomes the greatest existential adventure of all! And for people who doubt that boredom is compatible with rattled nerves, I can assure you that it is, even in mundane life. Think about the hours before a challenging job interview, or a final exam, or even a marriage ceremony. We want to get on with it, but there is nothing to do but wait.
I like all of the subtypes you outline. I think we will need a chart at some point. I also follow Bloch's notion of utopia. In The Principle of Hope he outlines the peculiar duality of belief and doubt that is characteristic of political hope. This is expectation beyond expectation. It is not logical but it is somehow reasonable. (You can hear the resonance in the popular dialectic '68 slogan: "Be reasonable, demand the impossible.") Derrida will say later that hope is the "unresolved remainder" of all dialectical processes. It is that which will not be assimilated by the engines of reality, including reason itself.
This idea of hope then goes on to influence writers as disparate as Adorno (who you mention), Debord, Jameson, and Jonathan Lear. People give utopian ideas a hard time because, they say, we cannot imagine the state of life on the other side of revolution. But that's just the point! I'm not sure I'm exactly a utopian myself, but as I think you once said of yourself, I am an anti-anti-utopian. Bring it on.
Again: adventure may or may not act in this way, and the Rand example shows that utopias are not always what democratic socialists like myself would want them to be. But this consistent movement of the adventure forcing (or allowing) self-transcendence, the escape from prisons both real and metaphorical — bars and walls, but also identities and (again) tedium — seems absolutely essential. Though a true post-Hegelian utopian would probably avoid notions like 'absolute' and 'essential'. I think, however, that you know what I mean.
Mark
***
ALSO SEE: Josh's BEST 250 ADVENTURES of the 20th CENTURY list, and the A IS FOR ADVENTURE series | Mark on PATRICK McGOOHAN, BATTLESTAR GALACTICA, THE MAN FROM U.N.C.L.E., THE EIGER SANCTION, and THE HONG KONG CAVALIERS.