49th PARALLEL (22)
By: Mark Kingwell
March 9, 2023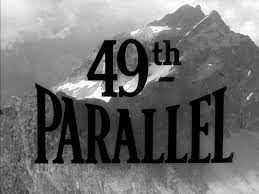 University of Toronto philosopher Mark Kingwell and HILOBROW's Josh Glenn are coauthors of The Idler's Glossary (2008), The Wage Slave's Glossary (2011), and The Adventurer's Glossary (2021). While researching and writing their respective sections of the latter book, they engaged in an epistolary exchange about real-world and fictional adventures. (As intended, passages from this exchange appear verbatim in the book.) Via the series 49th PARALLEL, the title of which references not only Mark and Josh's cross-border collaboration but one of their favorite WWII movies, HILOBROW is pleased to share a lightly edited version of their adventure-oriented exchange with our readers.
49th PARALLEL: FULL OF BEANS | DERRING-DO | ON THE BEAM | A WIZARD DODGE | RURITANIA | ROBINSONADE | CAMARADERIE | WISH I WERE HERE | PICARESQUE | TILTING AT WINDMILLS | PLUCK | SKOOKUM | SAGAMAN | HOT-SHOT | CUT AND RUN | THE WORST ANGELS OF OUR NATURE | ACUMEN | APOPHENIA | ESCAPADE | I AM NOT A NUMBER | HEAD-SHOT CIRCUS | 86 | GAMBIT | PLAY THE GAME | HAYWIRE | REPETITION.
---
86
---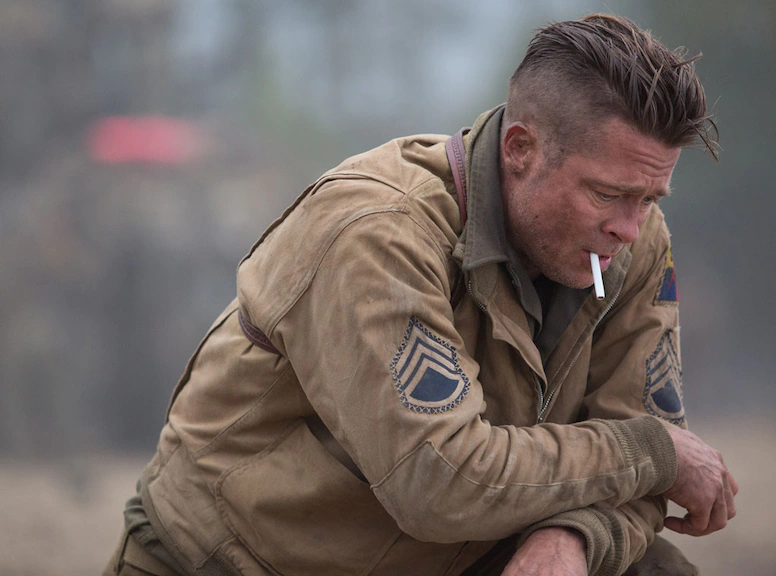 27th August, 2019
TORONTO
Those lists are themselves hilariously depressing! I admit I LOLed at the string of four successive Jameses in the bad list. Just suddenly seemed as if they all melted into One Bad Author.
I feel like I agree with most or all of these judgments. I'd highlight, for myself, some Parker, some Francis, and some Block, plus a few of those SF writers you mention. In the 'more recent' category, Amis, Atwood, McMurtry, McCarthy, Rendell, O'Brian, Banks, Stephenson, Lethem, and Mieville — absolutely. The last Dial H for Hero, in the DC "New 52" reboot, is one of my favourite comics of all time. And of course late Le Carré, Le Guin, Moorcock, and even Pynchon. Bleeding Edge (2013) is no Gravity's Rainbow (1973), but I loved it.
I found Rowling almost unreadable. I soldiered through the first HP book and gave up. But I devoured all of GRRM in one sweaty summer month before the TV series premiered. In the SF/F adventure category, I would add the likes of Ann Leckie, especially her Ancillary trilogy, and the Thrawn trilogy of Star Wars Legends novels written by Timothy Zahn.
On films, any thoughts about recent Bond films and/or the Kingsman franchise? I have not read the comic version of the latter, but probably like you, I've read all of Ian Fleming and it is — uneven. But that does allow me another Kingsley Amis reference, because his James Bond Dossier (1965), which (as they say) I have before me as I write, is a witty and well researched defence of the iconic sociopathic womanizer, violence addict, and alcoholic. And I should not forget to ditto one of your earlier names: Len Deighton. His Harry Palmer novels are excellent, and inspired a series of films with Michael Caine in the lead role. The third of these, Billion-Dollar Brain (1967, based on 1966 novel), was directed by Ken Russell and is insanely weird.
Len Deighton was also a food writer of note — I have a copy of his Action Cook Book (1965), whose cover features a sidearm-strapped-up action hero cooking pasta while being hugged from behind by a beautiful woman!
Your Reagan theory may have legs. Certainly the jingoism of 1980s action films is both deeply unpalatable and antithetical to the basic norms of adventure, which typically champions non-conformism of one sort or another. (Rambo does not count as a non-conformist, in case anyone is thinking that.) It is also the case, to circle back to a much earlier point, that there is a fetishization of military service in the post-Vietnam era of adventure tales. Lee Child and Nick Petrie, one English and the other a non-veteran, are forever going on and on about the steadfast virtues of Army and Marine types (both of their main characters are veterans). This smacks to me of what we used to call 'jock-sniffing' — the way needy nerds fixate on jarhead jocks as their heroic types, out of some evil brew of insecurity, projection, and weapon-envy. Come on, guys! Own your nerd identities!
Addendum: What about John Steed and Emma Peel, from The Avengers (1961-69, starring Patrick McNee and Diana Rigg)? (Later reprised by Ralph Fiennes and Uma Thurman, with former ur-Bond Sean Connery as the terrorist villain!)
Clearly this influences the Kingsman franchise, right down to the elegant tailoring and supercharged version of the gentleman's umbrella, just as the goofing Get Smart (1965-70) is clearly influenced by Bond and related gadget-prone secret-agent tales. (Likewise reprised, with Steve Carrell and Anne Hathaway as Agents 86 [orig. Don Adams] and 99 [Barbara Feldon].)
Fans of jargon will note that '86' is slang for defeated, out of service, or not available. Lots of competing etymologies offered here, from restaurant slang to Korean War references to the formidable F-86 Sabre fighter jet. The Sherman tank commander played by Brad Pitt uses it in Fury (2014), set in the spring of 1945, to note a defunct radio; this may be anachronistic.
Before I forget: American TV adventures featuring secret agents and gifted amateurs include 77 Sunset Strip (1958-64) and of course Route 66 (1960-64). Excellent stuff!
Mark
***
ALSO SEE: Josh's BEST 250 ADVENTURES of the 20th CENTURY list, and the A IS FOR ADVENTURE series | Mark on PATRICK McGOOHAN, BATTLESTAR GALACTICA, THE MAN FROM U.N.C.L.E., THE EIGER SANCTION, and THE HONG KONG CAVALIERS.