49th PARALLEL (26)
By: Mark Kingwell
March 21, 2023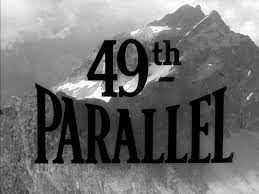 University of Toronto philosopher Mark Kingwell and HILOBROW's Josh Glenn are coauthors of The Idler's Glossary (2008), The Wage Slave's Glossary (2011), and The Adventurer's Glossary (2021). While researching and writing their respective sections of the latter book, they engaged in an epistolary exchange about real-world and fictional adventures. (As intended, passages from this exchange appear verbatim in the book.) Via the series 49th PARALLEL, the title of which references not only Mark and Josh's cross-border collaboration but one of their favorite WWII movies, HILOBROW is pleased to share a lightly edited version of their adventure-oriented exchange with our readers.
49th PARALLEL: FULL OF BEANS | DERRING-DO | ON THE BEAM | A WIZARD DODGE | RURITANIA | ROBINSONADE | CAMARADERIE | WISH I WERE HERE | PICARESQUE | TILTING AT WINDMILLS | PLUCK | SKOOKUM | SAGAMAN | HOT-SHOT | CUT AND RUN | THE WORST ANGELS OF OUR NATURE | ACUMEN | APOPHENIA | ESCAPADE | I AM NOT A NUMBER | HEAD-SHOT CIRCUS | 86 | GAMBIT | PLAY THE GAME | HAYWIRE | REPETITION.
---
REPETITION
---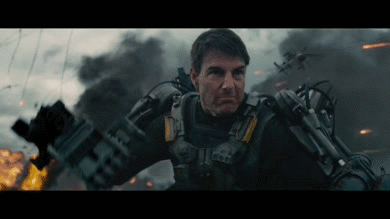 29th August, 2019
TORONTO
That sounds like an excellent road trip, and a good way to end the summer. And yes, let's do a road trip sometime!
Last week I drove for a total of 22 hours between Toronto and New Hampshire, plus a couple of three-hour drives in between. But as a road trip, this driving lacked all the elements of open-ended fun that used to feature in my own collegiate on-the-road adventures: trips to New York or Montreal or Ottawa with college buddies, or long-haul drives from Winnipeg to the Rockies. Even the summer family camping trips seemed more fun, less punishing. When my father was transferred from Prince Edward Island to Winnipeg, we drove it as a family in his green Gran Torino, staying in motels with swimming pools and eating out at burger and pizza joints along the Trans-Canada Highway. That was awesome. I think often, too, of a trip I took from Manhattan to Winchester, VA, the birthplace of Patsy Cline, with a former girlfriend. That was a pilgrimage as important to us as Santiago de Compostela must be for some! Nowadays driving seems more like a chore.
By the way, Santiago features nicely in David Lodge's novel Therapy (1995), in which a mid-life-crisis man is drawn to the pilgrimage and the philosophy of Kierkegaard. He posits that one can walk The Way in any or all of SK's three modes of being: ethical (workmanlike totting up of mileage), aesthetic (stopping to smell ALL the roses), and religious (with transcendental devotion). A leap of faith might be the most perilous adventure of all!
Which all gets to the heart of the 'invisible prison' idea, and how important that is for understanding all types of genuine adventure. Merely utilitarian driving, or let's call it destination-dominated driving, takes on the character of work — routinized, boring in the bad sense, etc. Road-tripping may look outwardly exactly the same, but it is governed by the free play of movement and possibility. There may be goals in mind — you're not driving aimlessly out of Atlanta, you're heading eventually for Boston — but there are lots of open trails and playful decisions afoot. Where do we stop to eat? Do we stay the night here, or drive on through? I don't think I will ever get over the simple happiness of stopping at some random motel, checking in, taking a shower, pouring a slug of whiskey from the mickey in my bag, and thinking about where to eat later. Or the perfection of a diner eggs-and-bacon breakfast the next morning, before heading out again. (Plus of course the hint of transgression, even danger — so many bad things can happen in motels, not all of them in Hitchcock or James M. Cain.)
This makes me think of Deleuze on repetition, as against routine. Repetition looks like simple re-creation, as in Borges's story of Pierre Menard 'copying' Cervantes' Don Quixote. In fact, Deleuze argues, this is a transgressive act, creating a new work of art by the very means of exactly repeating the text word-for-word. We could think of more mundane examples: when I fish, I cast the same way over and over and over again — it's the only way to become any good at casting — but every repeated cast is a new cast, a line of hope upon the water. What looks the same is in fact unique, and blissfully so. Driving is the same: exact repetition of mirror checks, lane changes, presses upon brake and accelerator; but every act of driving is also a new punching-through to the future of possible outcomes, a unique time and place. This transgressive feature, then, is what routine lacks, or even kills. Deleuze uses the term 'generality' rather than routine, but the point is preserved. Working an assembly line, living days on end in a stultifying sameness, telling the same jokes over and over. People sometimes say routine can be liberating, but in fact they are talking about repetition: the way sameness can be the staging ground for something grand and life-affirming.
The freedom/liberty distinction bedevils many people, but in some ways it can be thought to mirror Isaiah Berlin's famous distinction between positive liberty and negative liberty. For Berlin, positive accounts of liberty entailed a freedom 'to' — to live out a vision of a good life, to robustly fulfill a certain social or communitarian identity. By contrast, negative liberty is freedom 'from' — from constraints or limitations, especially state or ideological ones, that are imposed as a vision of how to live. If positive liberty is then parsed as freedom (total, substantive, where subjective meshes with objective), then negative liberty may be parsed as liberty in the classical liberal sense (agnostic, open, without constraint). And if one accepts that version of things (lots wouldn't!), then the next question is: Which of these concepts will one favour, in life and in politics? There needn't be a one-size-fits-all decision, to be sure. One liberal solution would be, for example, to favour negative liberty [liberty] at the level of government (no nanny state! no political correctness!), together with cultivation of positive liberty [freedom] at the individual level (pursue a well-lived life! be good!). Why not?
It is no accident, by the way, that liberty is the concept that pervades early American rhetoric, and that cracked bell in Philadelphia — Jefferson and others were Lockean limited-government liberals. Positive liberty was anathema to them; it smacked of elitism and calcified class divisions back in England.
For us, today, then what? Well, as you and I know from our shared Continental philosophy background, prisons come in all shapes and guises. A program for fulfillment might just be another ideological straitjacket. A freedom plan may be just another scheme organized by The Man. The resulting skepticism is something we might then share with classical liberals. But we also know that constraints and regulations, and of course repetitions, can be emancipatory. This is our fertile ground, where kulturkritik meets popular fiction and film, and vice versa. The adventure story says, in effect, you didn't know how trapped you were until you found yourself actually trapped! You didn't know how unfree you were until you found yourself fighting for your freedom!
Final thought to Deleuze again, glossed by me: no matter how fine-grained our categories and discussions, the basic appeal of the adventure story is the same over and over again, repetition at its finest. We want to live!
Mark
***
ALSO SEE: Josh's BEST 250 ADVENTURES of the 20th CENTURY list, and the A IS FOR ADVENTURE series | Mark on PATRICK McGOOHAN, BATTLESTAR GALACTICA, THE MAN FROM U.N.C.L.E., THE EIGER SANCTION, and THE HONG KONG CAVALIERS.