49th PARALLEL (5)
By: Joshua Glenn
January 18, 2023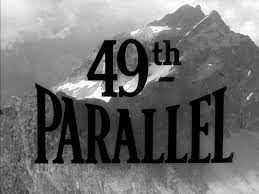 University of Toronto philosopher Mark Kingwell and HILOBROW's Josh Glenn are coauthors of The Idler's Glossary (2008), The Wage Slave's Glossary (2011), and The Adventurer's Glossary (2021). While researching and writing their respective sections of the latter book, they engaged in an epistolary exchange about real-world and fictional adventures. (As intended, passages from this exchange appear verbatim in the book.) Via the series 49th PARALLEL, the title of which references not only Mark and Josh's cross-border collaboration but one of their favorite WWII movies, HILOBROW is pleased to share a lightly edited version of their adventure-oriented exchange with our readers.
49th PARALLEL: FULL OF BEANS | DERRING-DO | ON THE BEAM | A WIZARD DODGE | RURITANIA | ROBINSONADE | CAMARADERIE | WISH I WERE HERE | PICARESQUE | TILTING AT WINDMILLS | PLUCK | SKOOKUM | SAGAMAN | HOT-SHOT | CUT AND RUN | THE WORST ANGELS OF OUR NATURE | ACUMEN | APOPHENIA | ESCAPADE | I AM NOT A NUMBER | HEAD-SHOT CIRCUS | 86 | GAMBIT | PLAY THE GAME | HAYWIRE | REPETITION.
---
RURITANIA
---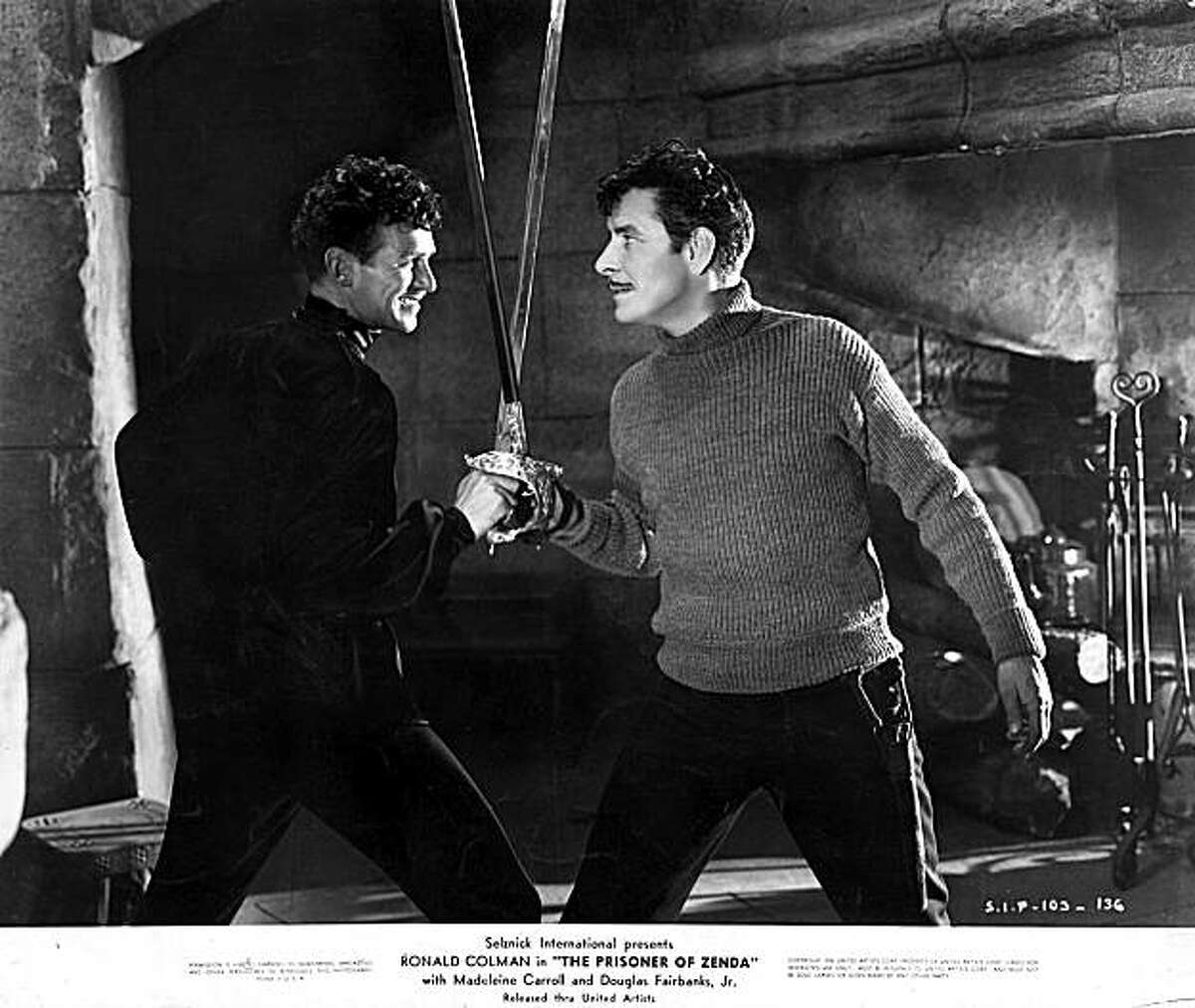 30th July, 2019
BOSTON
Responding to your note in reverse order:
Right, the ordinary person drawn into adventure! Forced to draw upon heretofore untapped, perhaps unsuspected resources — not just strength and speed and endurance, but quick-wittedness, cool-headedness, stick-to-it-iveness, an ability to lie persuasively, an atavistic instinct for going to earth, and so forth. This now-classic trope was first popularized (I believe) by Sir Walter Scott's debut novel, Waverly (1814), then memorably elaborated upon by Stevenson's Kidnapped (1886) and Hope's The Prisoner of Zenda (1894). It died out, I think, for a couple of decades… then Buchan burst upon the scene with The Thirty-Nine Steps (1915), which would provide the template for Ambler, Greene, Household, MacInnes, Shute, Heinlein, Kyle, and so many more great 20th-century adventure writers you and I enjoy.
Thinking about the appeal of this sort of writing takes us back, perhaps, to the Continental vs. Analytic divide. We feel trapped in a prison-house of common sense; we yearn to live lives that are not merely more thrilling but also more mysterious, portentous, meaningful. The protagonists of each of the pioneering accidental-adventurer yarns mentioned above are English gentleman (or, in the case of David Balfour and Richard Hannay, Scots who've been "Anglicized") drawn across the border into a fiercer, altogether less civilized world — the Scottish highlands, Ruritania — where they realize that, all along, they've been inhabiting a kind of invisible prison….
You bring up the typology of adventures, and when I gave the subject some thought several years ago, I realized that (a) adventure is always escapist, and (b) each adventure type's ultimate theme is escape from a particular kind of "invisible prison." As a corollary: To the extent that adventure always offers an implicit critique (whether liberal or illiberal) of our postlapsarian world, it is always utopian.
In this analysis, for example, the ROBINSONADE adventure type — the term was coined in 1731 to describe the many imitations of Defoe's Robinson Crusoe — doesn't have to be set on a desert island (or a lonely planet). I'd divide the Robinsonade into three sub-types, each of which involves a kind of prison break: DIY (the protagonist escapes the prison of bourgeois convenience by demonstrating practical survival skills, experimenting and iterating, building from scratch); UN-ALIENATED WORK (the protagonist escapes the prison of wage slavery, and becomes author of their own destiny, decider of their own actions, owner of the value created by their work); and the COZY CATASTROPHE (the protagonist escapes the prison of the modern world, and thrives in a throwback social order that is neo-medieval or even neo-primitive). Can I just mention briefly that Rousseau and Marx were big fans of Robinson Crusoe?
The ARGONAUTICA adventure type — I've borrowed the moniker from the Greek legend of the quest for the Golden Fleece — can be divided into four subtypes, all of which concern teams of adventurers. In an ALL FOR ONE, ONE FOR ALL adventure, the protagonists are escaping from a state of disharmony — they're fleeing a balkanized social order or world and joining a like-minded affinity group. (Classic examples — the Camelot legend, the Three Musketeers, The Fellowship of the Ring — see representatives of different kingdoms/regions/races overcoming prejudices to make common cause.) The protagonists of a CRACKERJACKS adventure, meanwhile, are fleeing from a state of UNPROFESSIONALISM, for lack of a better term. These stories — whether they're about going behind enemy lines on a mission of sabotage, say, or robbing a bank — are about the smooth coming-together of consummate pros, each of whom is super-proficient at one thing. In an ARGONAUT FOLLY adventure, talented adventurers get together for a mission… but they don't get along, because the same qualities that have driven them to excel make them prickly jerks. And in a BEAUTIFUL LOSERS adventure, finally, our rag-tag team is composed of deeply flawed characters — criminals, outcasts, losers, past-their-prime former adventurers — whose coming-together is haphazard. I enjoy all ARGONAUTICA adventures, but there's a special place in my heart for the latter sub-type, from The Dirty Dozen to Toy Story.
I could go on — and will, in later installments of our conversation. But I'd love to hear your thoughts on the above typology, so far, and also to urge you to say more about tedium versus boredom. Why? Because the more I think about adventure and adventure fiction, the more fascinated I become with the ground vs. the figure. I mean the question of what exactly it is that adventurers (and vicariously, fans of adventure fiction) are escaping, why it's so difficult to break free from that non-adventure condition, and what qualities of body, mind, and character are required for breaking-free.
PS: That's amazing, about Bernard Williams.
Josh
***
ALSO SEE: Josh's BEST 250 ADVENTURES of the 20th CENTURY list, and the A IS FOR ADVENTURE series | Mark on PATRICK McGOOHAN, BATTLESTAR GALACTICA, THE MAN FROM U.N.C.L.E., THE EIGER SANCTION, and THE HONG KONG CAVALIERS.