49th PARALLEL (4)
By: Mark Kingwell
January 13, 2023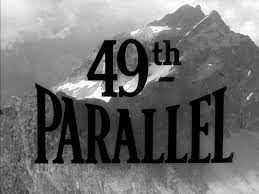 University of Toronto philosopher Mark Kingwell and HILOBROW's Josh Glenn are coauthors of The Idler's Glossary (2008), The Wage Slave's Glossary (2011), and The Adventurer's Glossary (2021). While researching and writing their respective sections of the latter book, they engaged in an epistolary exchange about real-world and fictional adventures. (As intended, passages from this exchange appear verbatim in the book.) Via the series 49th PARALLEL, the title of which references not only Mark and Josh's cross-border collaboration but one of their favorite WWII movies, HILOBROW is pleased to share a lightly edited version of their adventure-oriented exchange with our readers.
49th PARALLEL: FULL OF BEANS | DERRING-DO | ON THE BEAM | A WIZARD DODGE | RURITANIA | ROBINSONADE | CAMARADERIE | WISH I WERE HERE | PICARESQUE | TILTING AT WINDMILLS | PLUCK | SKOOKUM | SAGAMAN | HOT-SHOT | CUT AND RUN | THE WORST ANGELS OF OUR NATURE | ACUMEN | APOPHENIA | ESCAPADE | I AM NOT A NUMBER | HEAD-SHOT CIRCUS | 86 | GAMBIT | PLAY THE GAME | HAYWIRE | REPETITION.
---
WIZARD DODGE
---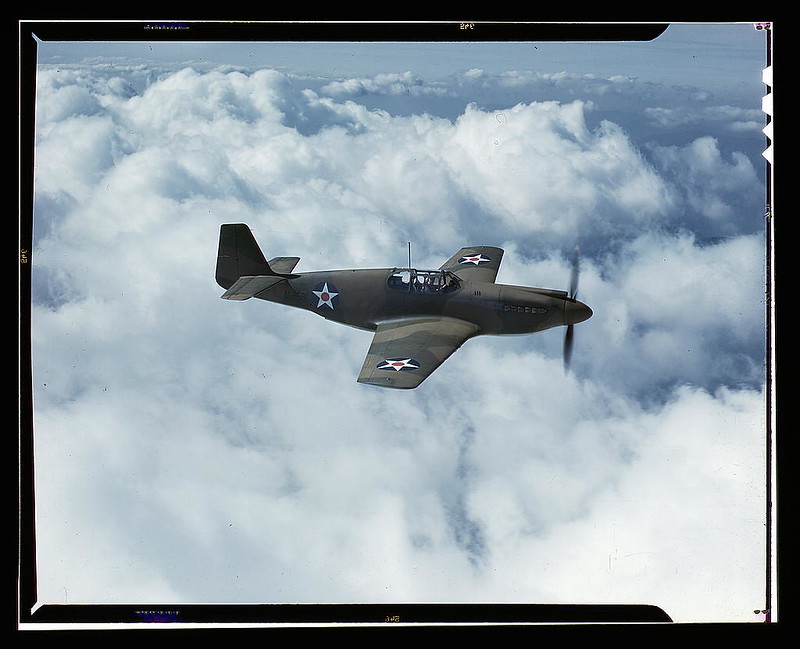 29th July, 2019
TORONTO
It's true — I came very close to going to Canada's Royal Military College, where you can get a degree and an officer's commission in exchange for two years of service after graduation. But at 17 those two years, plus the four for college itself, seemed infinite. There were other reasons I didn't go, of course, but these days I kind of wish I'd had the foresight to see the possibilities. I recently looked into the entrance requirements for our military reserve, for quixotic and maybe mid-life-crisis reasons. The age cut-off is 57, so I've got one year of entrance eligibility left. My spouse Molly laughed at me and said "You'll never make the obstacle course, and there is no wine in basic training." I figure I could maybe get in shape for the obstacle course, but no wine in basic?! Nope, too late for me.
I do love all those aviation terms, especially the Battle of Britain ones: "pranging the kite" (crashing), "a wizard dodge" (good air move), and "popping the brolly" (opening your parachute). We still jokingly say, in my family, "pull chocks" and "wheels up" and other more obscure things like "angel" to mean 1,000 feet, a plane "climbing like a homesick angel," "close the hangar door" to mean stop talking shop, and so on. There is, as someone once said, a sort of nursery-room vibe to RAF (and RCAF) chatter. My father also always said that the preferred drink of the RAF was pink gin, which is gin with a few drops of Angostura bitters. Not bad.
Also, the cubicle as cockpit "active office" idea is genius. These days we could go further and say that the Graphic User Interface itself is the instrumental console of everyday life. There is always a control panel, for one thing. Now you don't even need a cubicle. Wherever you are is your flight deck, even if you're in a Starbucks.
Anyway, thank you for the kind words about how I go about doing philosophy. I like the aerial analogy! And yes, I have always wanted to match high-flown abstractions with mundane realities. This is related, in a way, to the Continental/Analytic issue. Continental, especially as influenced by Nietzsche, Marx, and Freud, is regarded by Analytic (mostly Anglo-American) philosophers as cavalier, even louche, and dangerously unrigorous. It might as well be literature! Add popular culture references, per Žižek, and it is an abomination. The science-envy ambitions of the Analytic approach, meanwhile, strike Continentalists as dull, workmanlike, and lacking imagination. They consist of replies to replies to replies, ad infinitum and nauseam.
These are caricatures, to be sure, and the divide is often exaggerated. But there is a clear difference, in my experience, between those who see philosophy as a kind of play and those who view it as work. You can easily tell which side I'm on. By the way, there are great analytic philosophers who write with imagination and wit. Bernard Williams was one — historical note, he flew Spitfires in Canada after WWII. I took him to a minor-league hockey game in New Haven once, and he was completely fascinated by the combination of elegance and violence.
Why does adventure give meaning to life? Because what else is there, besides routine and lurking tedium (not to be confused with boredom, as I argue in a recent book)? The absence of desire is death, and nothing speaks to desire more than adventure, even when it is apparently without purpose — hence the appeal of sports, for example, which at once mean everything and nothing in a given moment. Adventure is challenge and reward, risk and redemption. It doesn't have to be physical or violent. There are romantic adventures, aesthetic and philosophical ones, and spiritual challenges.
But let me ask you a question, since you are a master of categories: Is there a useful typology of adventures? Off the top of my head, I think of: the epic quest, the rescue mission, the heist, the rogue behind-the-lines action, the treasure hunt, the routine sortie gone bad, the secret assignment, the explorer's discovery, the revenge plot, and so on. Lots of overlap here, but also important shades of difference.
One key theme we find over and over, in Eric Ambler and Graham Greene and Duncan Kyle, among many others — not to mention North By Northwest and The Matrix — is that of the ordinary man drawn willy-nilly into extraordinary circumstances. Is this narrative staple one of wish fulfillment, or a species of cathartic avoidance? Thoughts?
Mark
***
ALSO SEE: Josh's BEST 250 ADVENTURES of the 20th CENTURY list, and the A IS FOR ADVENTURE series | Mark on PATRICK McGOOHAN, BATTLESTAR GALACTICA, THE MAN FROM U.N.C.L.E., THE EIGER SANCTION, and THE HONG KONG CAVALIERS.