49th PARALLEL (15)
By: Joshua Glenn
February 19, 2023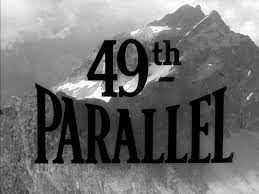 University of Toronto philosopher Mark Kingwell and HILOBROW's Josh Glenn are coauthors of The Idler's Glossary (2008), The Wage Slave's Glossary (2011), and The Adventurer's Glossary (2021). While researching and writing their respective sections of the latter book, they engaged in an epistolary exchange about real-world and fictional adventures. (As intended, passages from this exchange appear verbatim in the book.) Via the series 49th PARALLEL, the title of which references not only Mark and Josh's cross-border collaboration but one of their favorite WWII movies, HILOBROW is pleased to share a lightly edited version of their adventure-oriented exchange with our readers.
49th PARALLEL: FULL OF BEANS | DERRING-DO | ON THE BEAM | A WIZARD DODGE | RURITANIA | ROBINSONADE | CAMARADERIE | WISH I WERE HERE | PICARESQUE | TILTING AT WINDMILLS | PLUCK | SKOOKUM | SAGAMAN | HOT-SHOT | CUT AND RUN | THE WORST ANGELS OF OUR NATURE | ACUMEN | APOPHENIA | ESCAPADE | I AM NOT A NUMBER | HEAD-SHOT CIRCUS | 86 | GAMBIT | PLAY THE GAME | HAYWIRE | REPETITION.
---
CUT AND RUN
---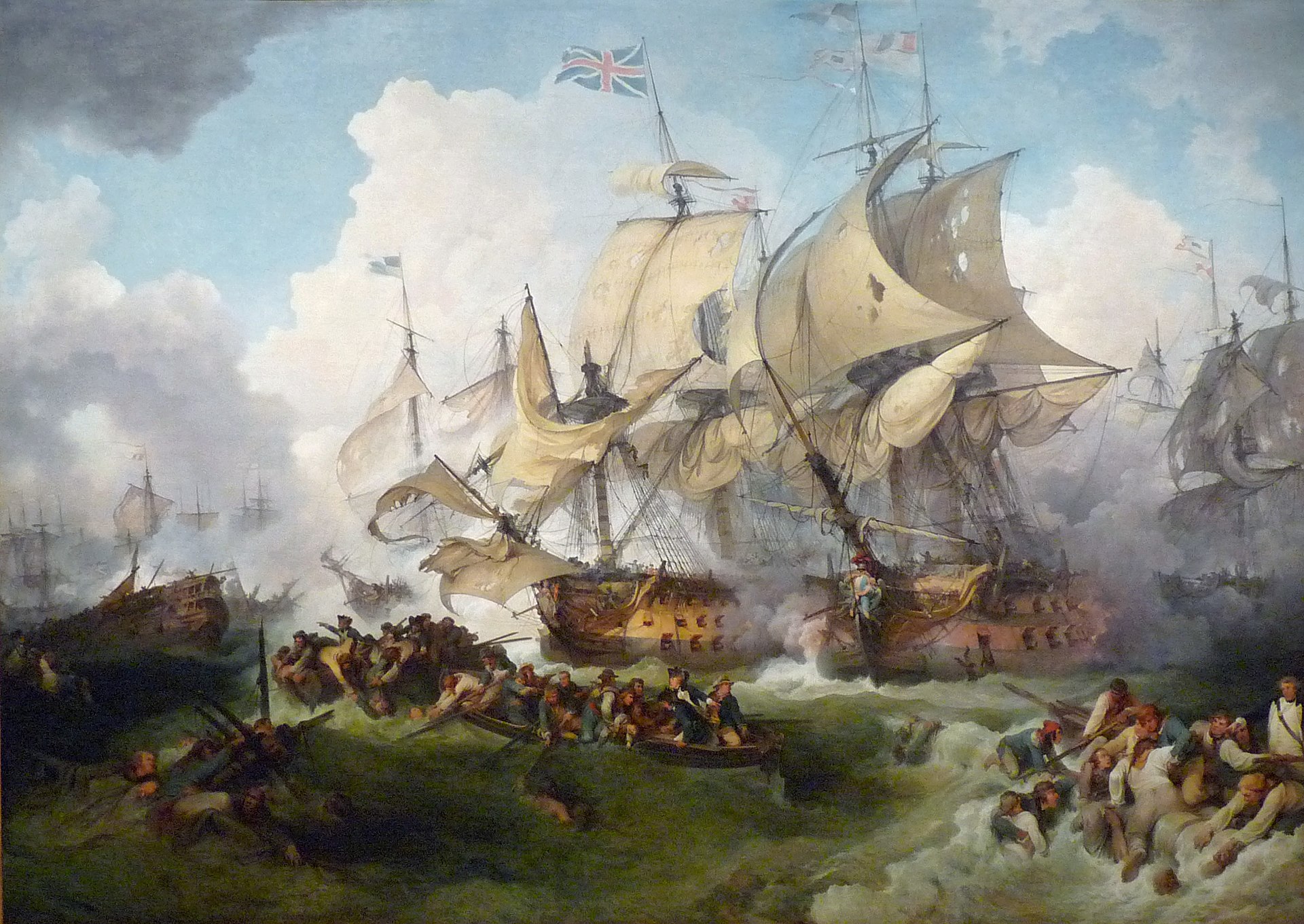 16th August, 2019
BOSTON
There's an op-ed in today's New York Times, which points out that the white supremacists who've carried out massacres in recent years — such as the 2014 University of California Santa Barbara killings, the 2018 Toronto van attack, and the 2018 Pittsburgh synagogue shootings — share "a cosmic-level worldview that fetishizes violence as a kind of purifying fire: a destruction necessary to 'reset' the world from its current broken state. This atavistic worldview idealizes an imagined past, one that predates the afflictions of, say, feminism and multiculturalism. On far-right message boards, these men discover — or are indoctrinated with — intoxicatingly simplistic etiologies that claim to explain the apparent chaos of contemporary life. … At the same time, these groups promise their members a sense of purpose within that chaotic world: a chance to participate in a cleansing fire. They are called to take up the mantle of warriors for the cause. No longer are these men "betas" (a common insult in alt-right circles) — they are would-be heroes." Yikes — an all too timely reminder of exactly what we've been talking about. Like Lionel Trilling, who in The Liberal Imagination discusses just how illiberal are the modern poets and writers whom he's loved (and taught for years at Columbia), I want to keep wrestling with the illiberal aspects of action and adventure.
For example, action and adventure fiction's obsession with strength, fortitude, and physical bravery and bravado (as opposed to moral or mental courage) is fun, for sure — but dangerous. Particularly if these are the only thing the adventurer has going for him — which is why most action movies post-1983 or so are gross, and why swashbuckling movies don't really work, any more. (Reboots of Zorro, the Three Musketeers, Robin Hood, John Carter, etc., mostly leave me cold — much as I dig the original movies.) Give me, instead, a Sherlock Holmes, a Richard Hannay, a Lord Peter Wimsey, a Tintin, a Meg Murry, an Oedipa Maas, a Mrs. Frisby — that is, an adventurer whose success is due as much or more to their wits (and wit) and/or ability to ratiocinate than on their physical ability.
Your mention of Aristotle's account of virtue reminds me of a telling conflict or tension that I've come across, in researching this new glossary. The usage of many, perhaps most of the words and idioms I've found related to courage and bravery, has over time evolved away from an Aristotle-like moderation in the direction of an uncritical worship of excess. Bravery itself, for example — the ability to confront danger without feeling fear was once upon a time not something to be admired; for reasonable thinkers from Aristotle to Twain, courage (the capacity to face danger despite one's fear) is an admirable virtue, while bravery is the vice of excessive courage. Audacity, boldness, bravado, temerity, a cavalier attitude — we celebrate these traits, today; but they were once, at best, grudging expressions of admiration. The use of such terms suggested a character who may be on your side now, but who might end up getting himself killed — or killing you, for that matter — before it's all over. I'm thinking, say, of Don Cheadle's character Mouse, in Devil in a Blue Dress. Or Peter Pan, or Mr. Toad, or Emilio Estevez's Billy the Kid in Young Guns, say. This is related to our hero/antihero side discussion: These days, there are only antiheroes. Bravado and boldness, not courage, sells movie tickets. Right?
I'm excited to get into a discussion of wit and intelligence — even cowardice — as aspects of the adventurer's makeup, and of adventure types that foreground cunning, flight, strategy, planning, and so forth. But before we get there, let me mention two other adventure types: the brawny, gritty SURVIVAL EPIC and the romantic, illiberal RURITANIAN FANTASY.
The invisible prison, for the former type, is: FRAILTY. Yes, the physical sensation of tramping, climbing, hunger and weariness is found in many adventure stories, but it is the entire point of this type. Though Jules Verne and others got there first, I think it's fair to say that Jack London really sold readers on the SURVIVAL EPIC — which overlaps with the FRONTIER EPIC. It's difficult to stage a survival narrative anywhere other than a wilderness; post-apocalyptic adventures are fun precisely because, in these, urban areas are transformed into wastelands that must be survived. (PS: Most naval adventures are fun because they mash up military/combat action with survival narratives — man against the sea, man against the storm. And here, let me shoehorn in some nautical idioms that have become widespread: deep six, jury rig, keel over, and dire straits, obviously; but also cut and run, say, or taken aback, touch and go, even the words maneuver and risk!) I will only add, to this note on the Survival Epic, that its acme was just after WWII: Hammond Innes, Alistair MacLean, Duncan Kyle, Desmond Bagley.
For the latter adventure type, the invisible prison to be escaped is something like UNROMANCE, the condition of living in a world lacking chivalrous values. Ruritanian Fantasies are adventures set in a land — perhaps somewhere in central Europe; perhaps in another dimension; perhaps in a lost valley in Africa or South America — where modernization hasn't taken place yet — at least not in the social order. An adventurer from the modern world stumbles into this old-fashioned society… and a tale of high romance and intrigue is launched. In a way, Scott and Stevenson got there first — they give us a neo-medieval Scotland that's just across the border from modern, unromantic England. But of course Anthony Hope's The Prisoner of Zenda set the standard for Ruritanian novels since, and gave us the name "Ruritania" too. When I was an adolescent, I read several of George Barr McCutcheon's "Graustark" novels, not to mention Edgar Rice Burroughs's John Carter books; and I was particularly obsessed with the Tintin adventure King Ottokar's Sceptre. This trope became the butt of jokes fairly quickly: Dorothy Sayers's Have His Carcase gives us a Quixote-like character deceived and murdered by crooks who take advantage of his obsession with Ruritanian fantasies; and Nabokov's Pale Fire seems like it's poking fun at fans of this adventure type. Plus: Doctor Doom's Latveria, in Fantastic Four comics.
I look forward to delving more deeply into the whole hero vs. antihero question. Your countryman Northrop Frye is very illuminating on the topic…
I'm going to try to rent All Through the Night, tonight — never seen it!
Josh
***
ALSO SEE: Josh's BEST 250 ADVENTURES of the 20th CENTURY list, and the A IS FOR ADVENTURE series | Mark on PATRICK McGOOHAN, BATTLESTAR GALACTICA, THE MAN FROM U.N.C.L.E., THE EIGER SANCTION, and THE HONG KONG CAVALIERS.