Flavor Flav
By: Tom Nealon
March 16, 2011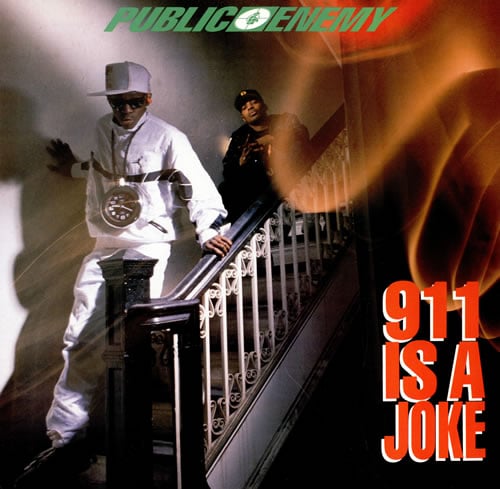 Though it would be difficult for any of us who grew up around NYC in the 1980s to find smoking crack charming, FLAVOR FLAV (William Jonathan Drayton, Jr, born 1959) has really given it a go. In Public Enemy he played absurd foil to Chuck D's monolithic seriousness, nullifying the only argument against them — i.e., that they were too political. Post-PE, he has stumbled aimlessly through a maze of rehab, reality TV, and self-caricature that would have turned anyone else into a forgettable pile of middlebrow dust. Flav has somehow emerged unscathed, ironically the one person who is immune to the effects of television. To claim that he invented the hype man misses the point — he invented Flavor Flav, the one guy you'd want on your side if your life depended on being really, really excited. He's Coyote wearing a giant clock, Reynard with silly glasses, Loki with a fried chicken franchise. Flav is a puzzle of contradiction — he brings fire from the gods, yet he can't do nuttin' for ya man.
***
HIP HOP ON HILOBROW: HERC YOUR ENTHUSIASM series (25 posts about old-school hip hop) | DJ Kool Herc | Gil Scott-Heron | Slick Rick | Darryl "D.M.C." McDaniels | Afrika Bambaataa | Biz Markie | U-God | Slug | Adam Yauch | Ghostface Killah | DJ Run | Flavor Flav | Scott La Rock | GZA | Schoolly D | Aesop Rock | Terminator X | Notorious B.I.G. | Melle Mel | Doug E. Fresh | Kool Keith | Rick Rubin | Rakim | Ol' Dirty Bastard | Madlib | Talib Kweli | Danger Mouse | Kool Moe Dee | Chuck D | Dizzee Rascal | RZA | Cee-Lo Green | Best Ever Clean Hip Hop
On his or her birthday, HiLobrow irregularly pays tribute to one of our high-, low-, no-, or hilobrow heroes. Also born this date: René Daumal.
READ MORE about members of the Original Generation X (1954-63).